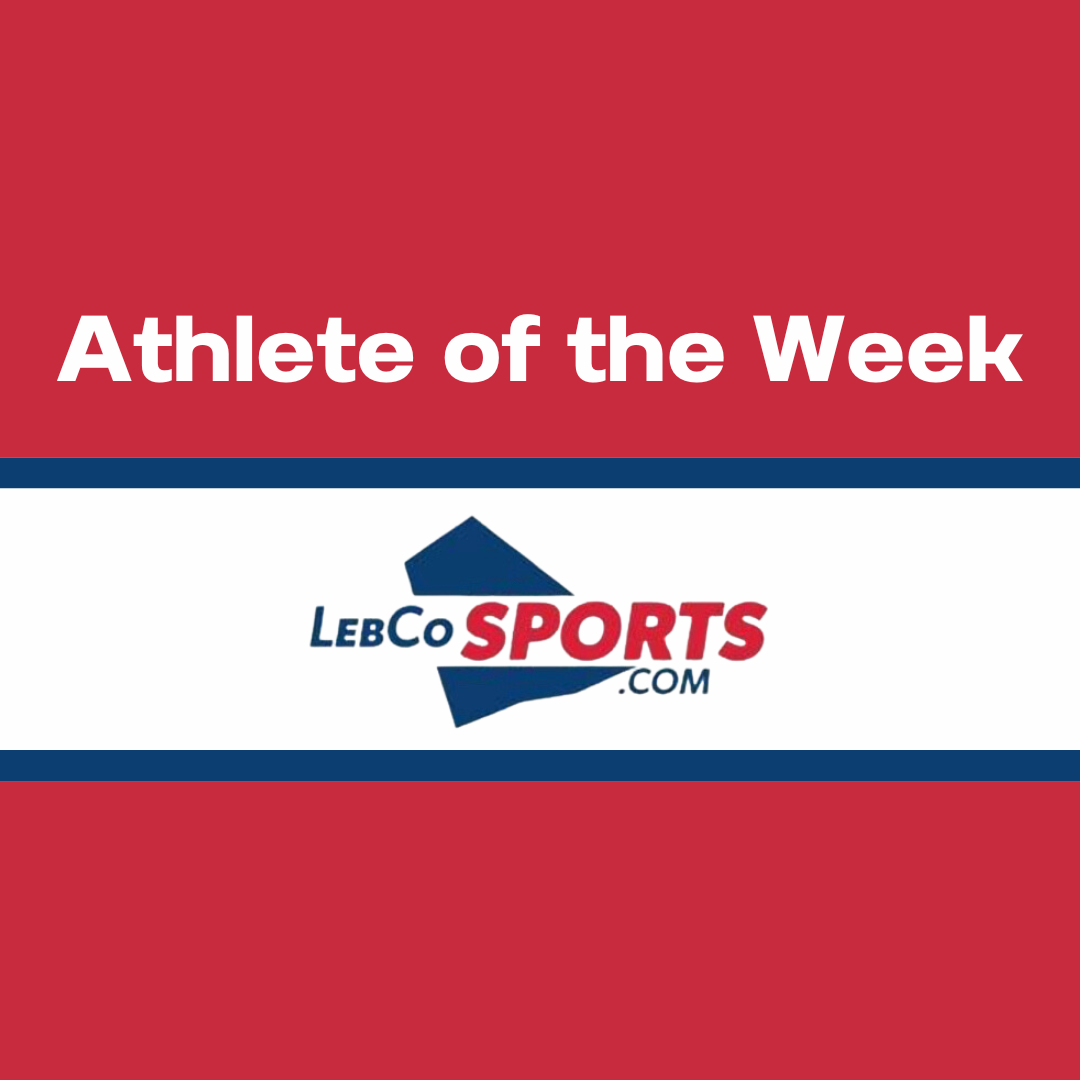 Help us decide which male and female athlete should be honored for their outstanding efforts during last week's local high school sports action. While you may have a favorite school or athlete already, we still encourage you to read through the lists below and then click on the link to vote. The winners will be announced later this week.
We have also included Team of the Week vote to honor the collective efforts of some of the top squads in the county.
Voting will remain open until Wednesday at 7 pm. Only one vote per email address will be allowed.
While athletes can be nominated multiple weeks, the winners will be removed and updates will be provided as the season progresses.
While this may be a vote and emotions can run high, this is intended to bring attention to some of the best performances from our local student-athletes.
Nominations, which are made working with the schools, are listed below in alphabetical order.
Please read about each nominee and then go vote who you feel is most deserving.
---
If you like this type of coverage, please let us know by Following us on social media:
Twitter/X – @lebcosports1 and Facebook.
For any questions, comments, or discrepancies, please reach out to dan@lebcosports.com.
---
Female Nominees
Abby Berarducci (Palmyra / Sr.) – Cross Country: In Saturday's tough conditions, she ran a 19:59.8 to finish 12th. Her performance led Palmyra to a 5th place finish at the Mid Penn Championship Meet.
Kendall Cooper (Annville-Cleona / Jr.) – Field Hockey: The Dutchmen played hard in a pivotal final week of league play to become Section 4 Co-Champions. Cooper had 6 goals and 1 assist during that stretch.
Cara Figueroa (Cedar Crest / Fr.) – Field Hockey: Starting as a first-year varsity player, Figueroa recently made the move from midfield to the defensive side of the field. She quickly racked up a team leading 5 defensive saves and has made it tougher for opposing offensives to score.
Makenna Seifert (ELCO / Sr.) – Soccer: For the week, Seifert had 2 goals and added 1 assist as the Raiders lost to Cocalico before rebounding to win against Lebanon to finish the regular season. She totaled 5 goals and 2 assist on the season.
Hope Shaffer (Northern Lebanon / Fr.) – Soccer: The midfielder scored 2 goals to pace the Vikings in their 4-1 win over McCaskey. On the season, Shaffer scored 5 goals and assisted on 2 others.
Dylan Worley (New Covenant / Sr.) – Volleyball: On senior night, the team's Setter led her team to victory with 22 assists as she surpassed the 1,000 assist mark for her high school career.
Male Nominees
Tanner Feagley (Northern Lebanon / Sr.) – Football: On the defensive side of the ball, Feagley was part of a tenacious defense that forced 7 turnovers in the Week 8 win over Columbia. He totaled 3 sacks and 2 forced fumbles. At wide receiver, Feagley had 2 receptions for 9 yards.
Cael Harter (Annville-Cleona / Sr.) – Football: Playing running back, the team's leading rusher carried the ball 19 times for 212 yards, scoring 4 touchdowns in Annville's convincing 42-6 win over Pequea Valley. Playing defensive back, Harter had 11 tackles, 5 of which were solo.
Eli Hess (New Covenant / Jr.) – Soccer: As the Flames have dealt with injuries, Hess has anchored the defense that would have otherwise been soft. Last week, the team went 2-1, outscoring the opposition 10-3 and securing a spot in the CCAC Playoffs.
Camden Marquette (ELCO / Sr.) – Soccer: Helped lead ELCO to their 7th straight win to finish league play with them winning the Section 3 Championship. The senior had 5 goals in the 3 wins, raising his season total to 30. He also added an assist.
Team Nominees
Annville-Cleona Field Hockey: Won the Section 5 Co-Championship after finishing league play with a 9-1 record.
ELCO Girls Volleyball: On Thursday, trailing 2-0 to Northern Lebanon, the Raiders overcame the deficit to win 3 straight sets to take the match. The gutsy effort was made even more meaningful as they had suffered two 3-2 losses to Lebanon and Pine Grove earlier in the week.
Northern Lebanon Football: The Vikings improved to 4-4 with a 28-19 win over Columbia. This marked their 2nd straight as they are now 3-2 in Section 5.
Palmyra Girls Cross Country: Took 5th at the Mid Penn Championships to earn an automatic bid into the District 3 Championship Meet.
Past Winners
Week of 9/4: Reece Woelfling (ELCO) & Jake Williams (ELCO)
Week of 9/11: Hannah Menicheschi (Cedar Crest), Fernando Marquez (Cedar Crest), Kody Boyer (ELCO), & ELCO Field Hockey
Week of 9/18: Addie Weiler (ELCO), Riley Messinger (Northern Lebanon), & Palmyra Girls Volleyball
Week of 9/25: Madison Brewer (Northern Lebanon), Rowan Ulrich (Annville-Cleona), Luke Shaffer (Northern Lebanon), & Palmyra Field Hockey
Week of 10/2: Kailen Hibshman (ELCO), Reagan Flynn (Annville-Cleona), Elliott Kreider (ELCO), & ELCO Boys Soccer