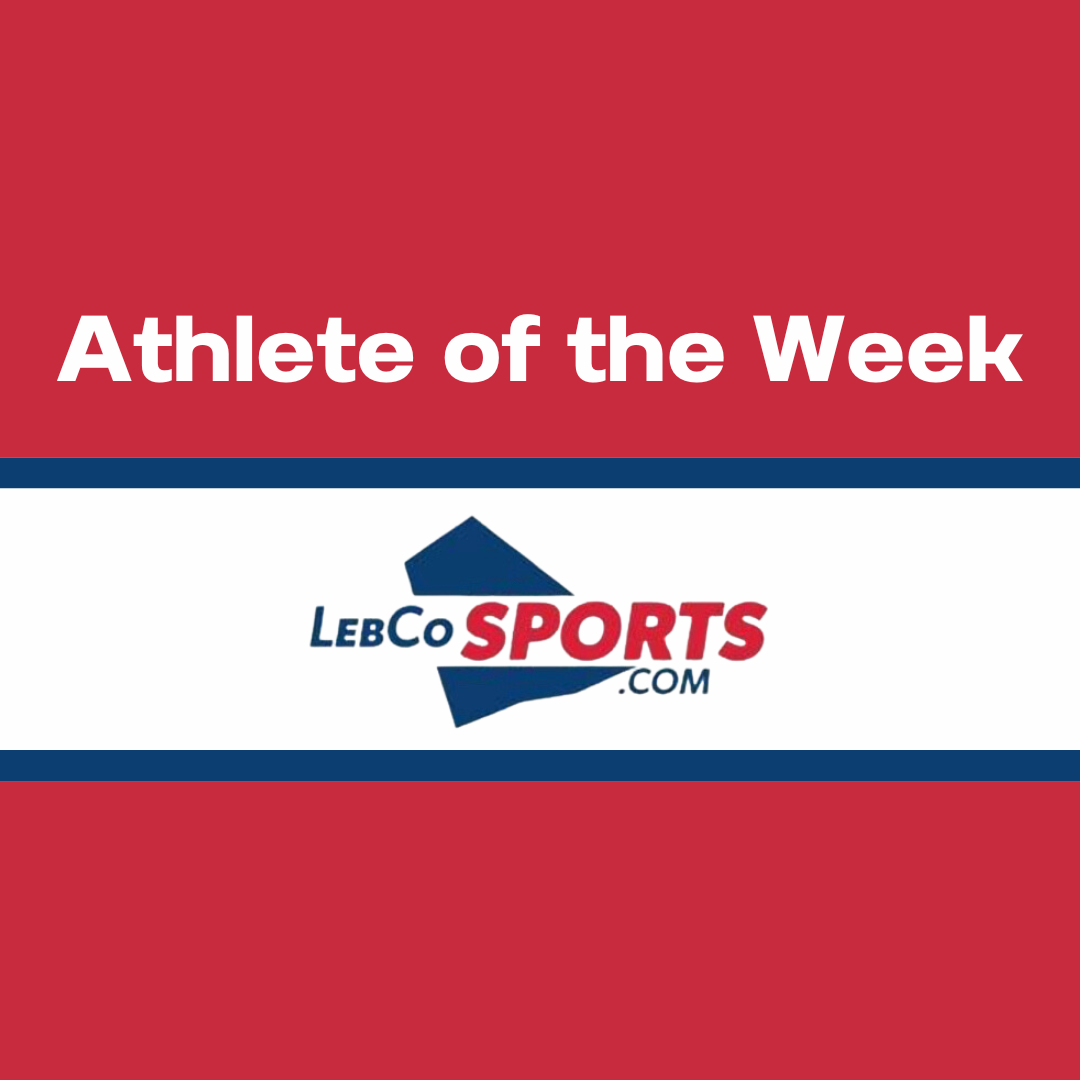 Sponsored by Lebanon Federal Credit Union
---
If you like this type of coverage, please let us know by Following us on social media: Twitter/X – @lebcosports1 and Facebook.
For any questions, comments, or discrepancies, please reach out to dan@lebcosports.com.
---
Cedar Crest's Hannah Menicheshi has been named by our readers as the LebCo Female Athlete of the Week for the week of September 11th.  The senior midfielder for the Lady Falcon Soccer Team was a major reason that they were able to pick up a win and a tie in their three games last week.  In Cedar Crest's thrilling 4-3 win over ELCO in the Blue-Gray Cup, Menicheshi scored a goal and assisted on another.  In a 1-1 tie with Warwick earlier in the week, she scored the equalizer in the 79th minute of action.
Registering an additional goal and assist this week, Menicheshi now has 4 goals and 5 assists on the season, as she is a dangerous weapon within the Cedar Crest offense.
Of her overall impact as a player, Coach Scott Steffen had to say this about his key senior: "Hannah reads the game well, which has aided her in being a leader on and off the field for our team."
Her coach went on to say, "She has grown as a person and a player in her four years in the program."
Speaking to her maturity and role as a leader, the senior credited her coach, along with Coach Haller, along with her teammates for her success on the field.
At the time of publication, Cedar Crest is 3-6-1 with eight regular season games left to play. Despite the early record, Menicheshi's goal is to help her team reach the playoffs again this year.  If she has proven anything during her high school career, it is that you are going to get 100% from her to help her team, no matter the score.  Expect to see nothing less from her the rest of this season.
Once the high school soccer season does end, Menicheshi is planning to find an opportunity to continue playing in college.
The LebCoSports.com team wishes Hannah luck the rest of this season and beyond!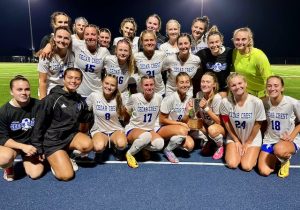 #9 Hannah Menicheschi celebrates with teammates after winning the Blue-Gray Cup (Photo: CC Girls Soccer Facebook)
Read about this week's Male Athletes of the Week – Kody Boyer & Fernando Marquez
For a full list of this week's nominees, check out: Athlete of the Week Voting: Week of September 11th.
Previous Winner Update
Reece Woelfling (Week of 9/4): Won two matches over the #1s from Northern Lebanon & Pottsville, while then losing a tight match to Annville-Cleona's Laney Kreider.