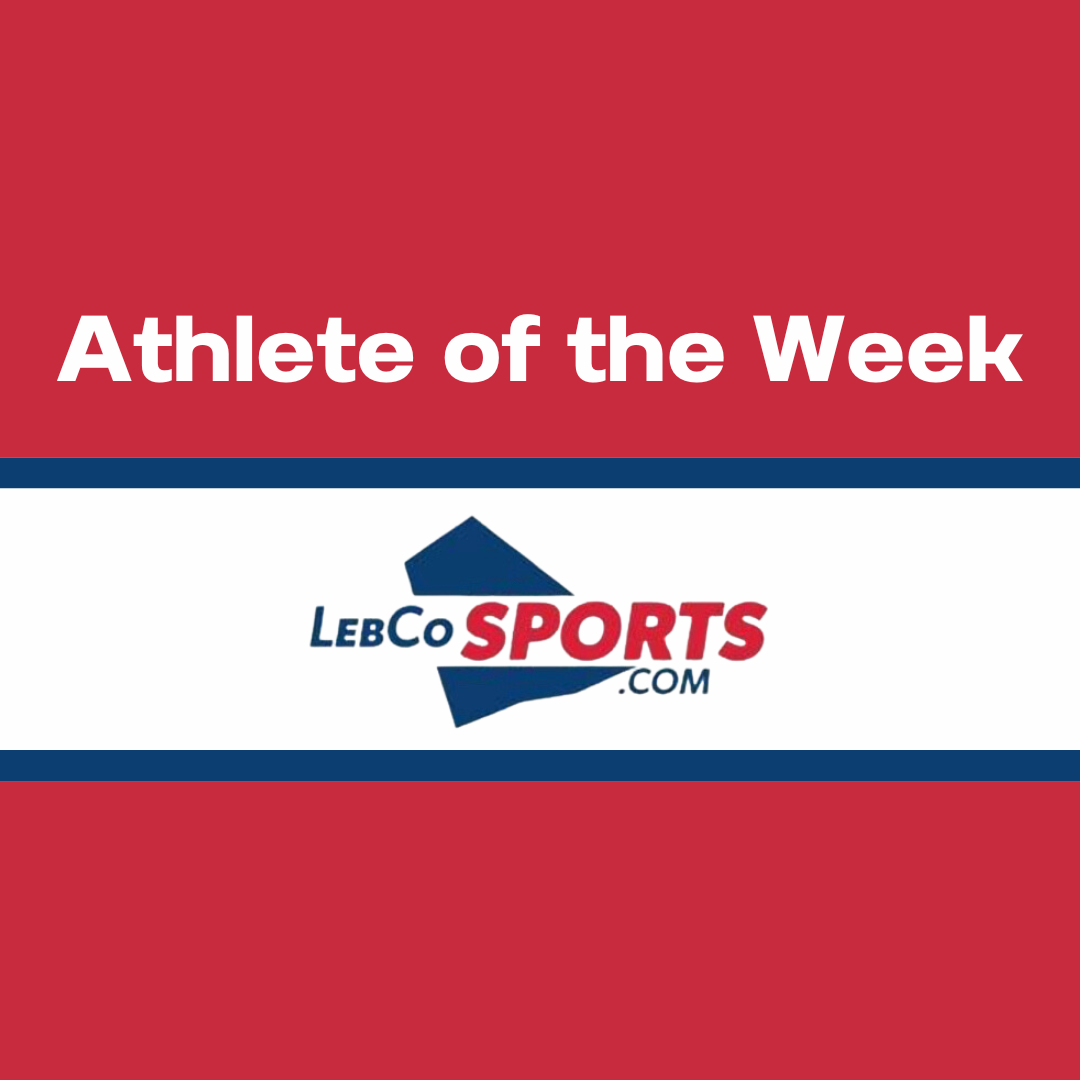 Sponsored by Lebanon Federal Credit Union
---
If you like this type of coverage, please let us know by Following us on social media: Twitter/X – @lebcosports1 and Facebook.
For any questions, comments, or discrepancies, please reach out to dan@lebcosports.com.
---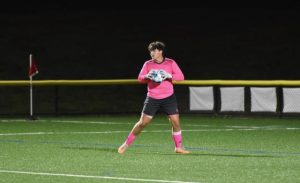 Last week, the Northern Lebanon Boys Soccer Team earned two wins, including a thrilling 1-0 victory over Lancaster Mennonite. In the win over Mennonite, Riley Messinger stood tall in goal, turning away six shots by the Blazers to hold them scoreless.
While last week's wins were complete team efforts, of his goalkeeper's play, Coach Brooks Tomazin said, "Riley's ability to keep our net clean by being aggressive and communicating effectively were the starting points for a great result.  Every time we needed a save, he was up to the task."
The junior is a four-sport athlete for the Vikings.  In fact, Soccer is not even his only Fall sport.  When he's not in net, you can find him on the Football field where he serves as the varsity punter. During the winter, he plays Basketball.  In the Spring, he is a member of the Northern Lebanon team that is coming off their first ever PIAA State appearance.
LebCoSports.com reached out to some of his other coaches for their thoughts on the young student-athletes.
Chris George, Northern Lebanon's Head Basketball Coach, said, "He's an upbeat kid that enjoys practice and every game.  He puts a lot of time in in the weight room, which is adding to his success this season and I'm excited to see how it translates onto the hardwood."
His Baseball Coach, Travis Thome, echoed George's assessment of Messinger's commitment to improve.  He went on to praise Messinger for his commitment to playing two Fall sports.
While his non-Fall coaches are looking forward to seeing him in uniform for them, they are with the rest of us in wishing him the best of luck the rest of this season
As of the time of publication, the Vikings now hold a 5-7 record and sit in 3rd place in Section 4 of the Lancaster Lebanon League.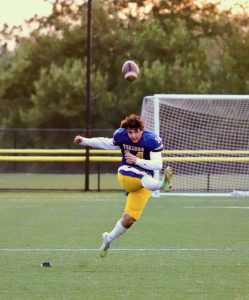 ---
Read about this week's Female Athlete of the Week – Addie Weiler
For a full list of this week's nominees, check out: Athlete of the Week Voting: Week of September 18th.
Previous Winners Update
Jake Williams (Week of 9/4): In ELCO's loss to powerhouse Wyomissing, Williams rushed for 128 yards and 2 TDs on 22 carries. On the season, he now has racked up 1,275 yards and 19 touchdowns.
Kody Boyer (Week of 9/11): Helped the Raiders to earning two shutout victories, including a 1-0 win over Cocalico.  In the two games, Boyer had one assist. At week's end, the Raiders had won eight in a row.
Fernando Marquez (Week of 9/11): In the Cedar Crest loss to perennial Section 1 favorite Wilson, Marquez carried the ball 11 times for 38 yards and scored the first Falcon TD.