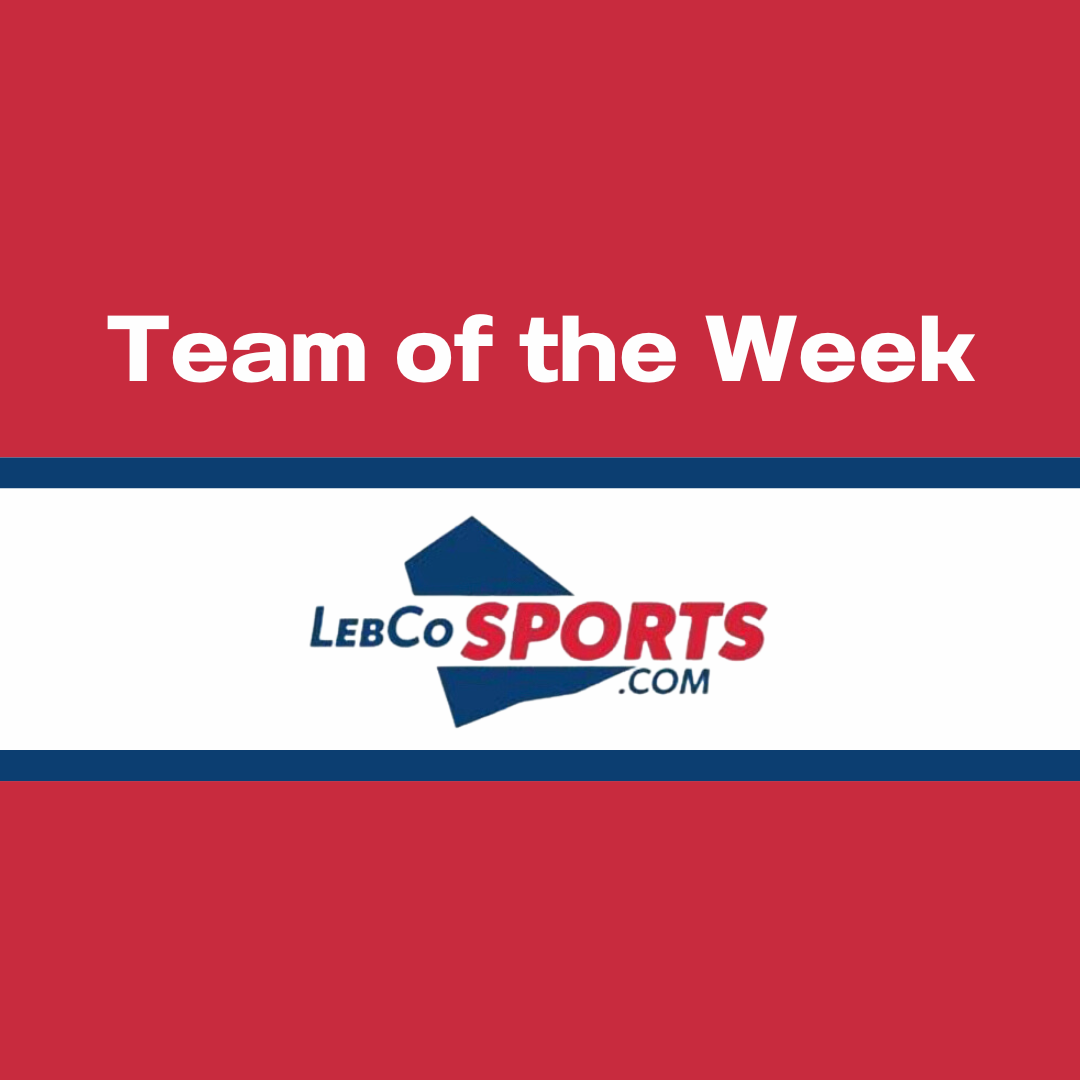 If you like this type of coverage, please let us know by Following us on social media: Twitter/X – @lebcosports1 and Facebook.
For any questions, comments, or discrepancies, please reach out to dan@lebcosports.com.
---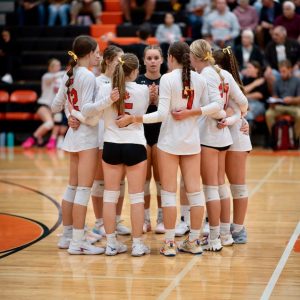 Last week, the Palmyra Girls Volleyball Team won each of its three games, all on the road.  Their latest victims were Lower Dauphin, Daniel Boone, and Carlisle, as the Lady Cougars improved to 7-3.  This record led to the LebCoSports.com readers selecting them as the Team of the Week.  The Lady Cougars have since added a home victory against Lower Dauphin to improve their overall record to 8-3.
The success this team has found is the result of hard work over the past couple of years.  In 2021, the roster was filled with underclassmen and it resulted in a winless season.  That record was out of character for a Palmyra team that had found success in recent years, including two District 3 titles in 2017 & 2019 and a PIAA State Championship in 2019.
One of the stars of the State Championship team was Taylor McInerney (now a key player at LVC), whose father John "Mac" McInerney is currently in his 1st year as the head coach of this team after also taking over the Boys team in the Spring.
The new coach now has a roster that has not only been highly competitive, but very gritty as well.  In matches against Lower Dauphin and Mechanicsburg, they dropped the first set and then rallied to sweep the next three to win those key road matches that could ultimately decide the Keystone Division race.
The team has been led by its Setters Maddie Hoffman and Maddie Farabaugh, along with its two Outside Hitters Hannah McInerney and Carmen McConaghy.  The foursome has combined for 121 Aces this season, giving Palmyra a huge advantage in its matches.  When asked about a biggest surprise that Coach Mac had about this year's team, he noted their success in the service game, stating, "Our total attacking and passing efficiency is not where we want it to be but our ability to put other teams under pressure with our service game has really helped so far."  In the September 25th game against Lower Dauphin, McInerney and Farabaugh combined for 16 Aces.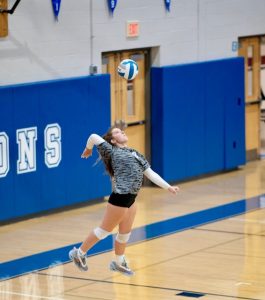 When the ball is in play, Palmyra has been lights out. Libero Emma Ciesilka has provided strong play, including her ability to receive serves to set her teammates.  From there, McInerney and McConaghy, along with Opposite Hitter Victoria Baker, have combined for 314 Kills.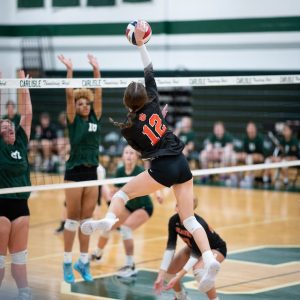 Palmyra now has the goal to win the Keystone, then make a deep run at Districts in order to grab a spot in the PIAA State Championship Tournament.  Palmyra is a Class 4A school in Volleyball, which places them in with much larger, very competitive schools.  However, this group has already shown this season that they are not afraid of a challenge.
When asked what his team will need to work on prior to the postseason, Coach Mac said that his team needs to improve their attacking percentage and total passing numbers, going on to say, "We need to be a little more consistent with both in order to be able to compete with the top teams as the margins for winning and losing are so small and minor improvements will be the difference between losing and winning in the postseason."
There are still seven regular season games left to refine their game before the postseason begins.  For now, they have won seven of their last eight games, seemingly improving each match as the team is finding ways to work with each other more effectively while on and off the court.  For now, we wish them the best of luck the rest of the season, as we look forward to seeing how far they can push the limits.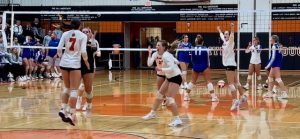 Palmyra Volleyball Roster
Emelia Kerr (Sr.)
Carmen McConaghy (Sr.)
Adriana Russek (Jr.)
Emma Ciesielka (Jr.)
Meredith Wallace (Jr.)
Victoria Baker (Jr.)
Maddie Hoffman (Jr.)
Katya Isaykin (Jr.)
Hannah McInerney (So.)
Madilyn Farabaugh (So.)
Audrey Granger (So.)
Addison Amy (So.)
Isabella Temple  (So.)
Claire Dion (So.)
Jules Kautz (So.)
Photos provided courtesy of the Palmyra Girls Volleyball Program
---
Read about this week's Female Athlete of the Week – Addie Weiler
Read about this week's Male Athlete of the Week – Riley Messinger
For a full list of this week's nominees, check out: Athlete of the Week Voting: Week of September 18th.
Previous Winners Update
ELCO Field Hockey (Week of 9/11): Continued their winning ways, winning three more games last week to run their streak to nine in a row.
Additional Photos