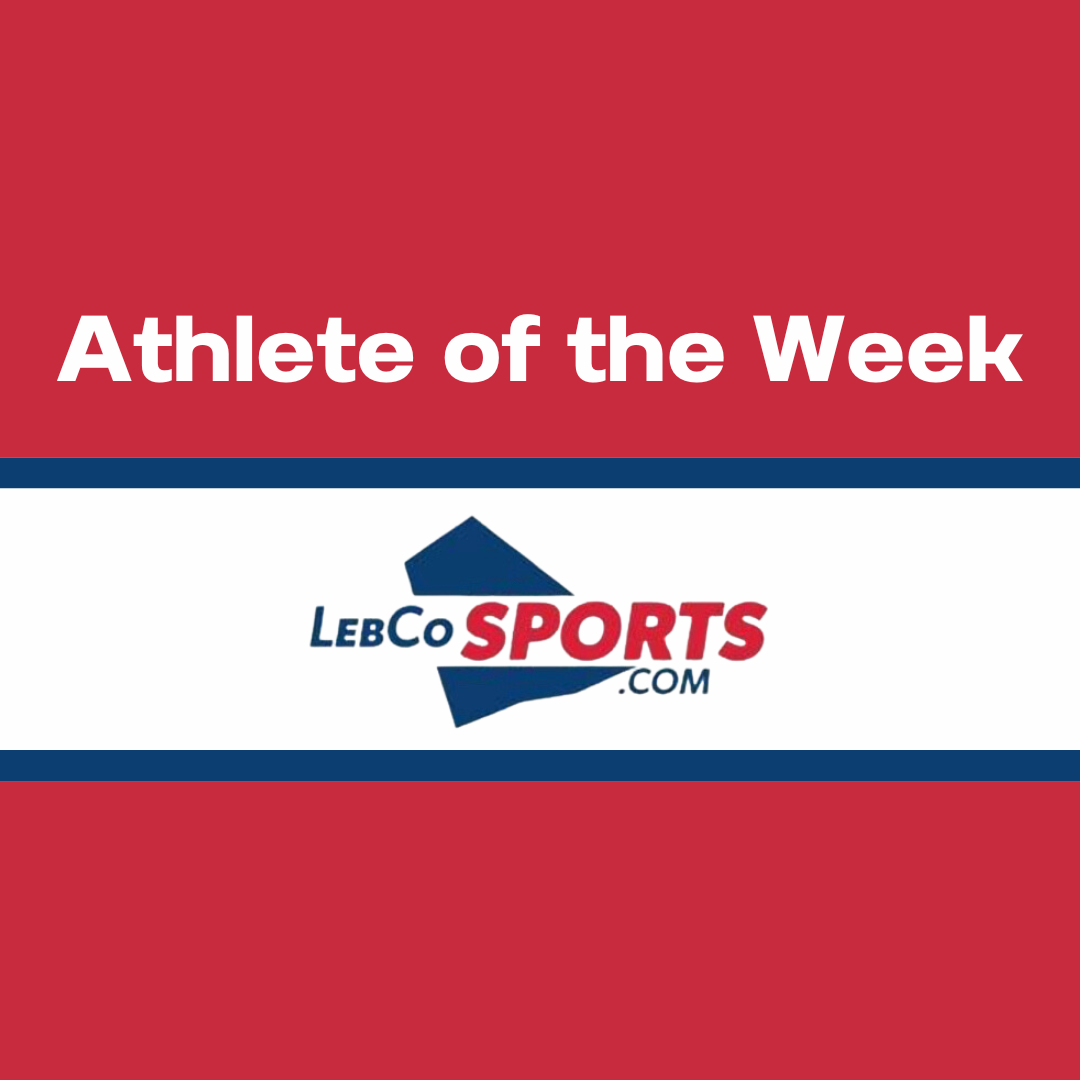 Sponsored by Lebanon Federal Credit Union
---
If you like this type of coverage, please let us know by Following us on social media: Twitter/X – @lebcosports1 and Facebook.
For any questions, comments, or discrepancies, please reach out to dan@lebcosports.com.
---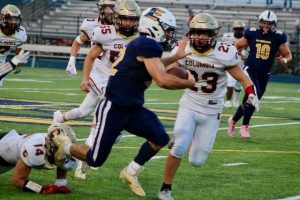 For his efforts in ELCO's win over 49-6 win over Columbia, Jake Williams has been selected by the readers of LebCoSports.com as the Male Athlete of the Week. In the win, the senior running back rushed for 356 yards on 15 carries. Playing into the 3rd quarter of the rain-shortened game, Williams scored five touchdowns on runs of 52, 66, 80, 57 and 51 yards.
Williams's rushing total of 356 yards against the Crimson Tide set a new ELCO school record for the 2ndstraight week after he had broken it with 320 yards against Annville-Cleona. With having gained another 251 yards on the ground against West York in Week 1, #22 on the Raiders now has 907 yards in the first three weeks of the 2023 football season. He has also scored 14 touchdowns out of the backfield and added an additional touchdown on a kick return in Week 1. You can check out his highlight reel through the first three games by going to our Week 3 Football: Featured Player Game Film page.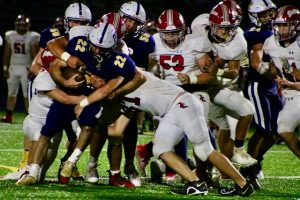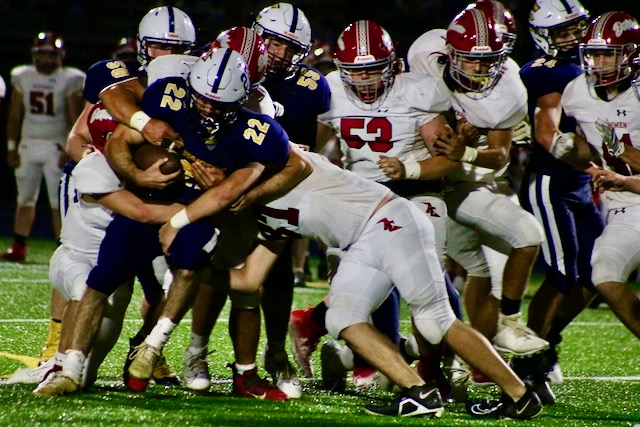 Riding the 15 touchdowns that "Deuces" has provided, ELCO is off to a 3-0 start. When considering his success. the always humble talent is quick to credit those that are doing the blocking on his behalf. The offensive line is made up of Tupac Vasquez-Disla, Brayden Malloy, Luke Bailey, Alexander Muniz Cruz, Paul Williams (Jake's younger brother), and lead blocker Elliot Kreider. Of that group, only Muniz Cruz and Kreider are seniors.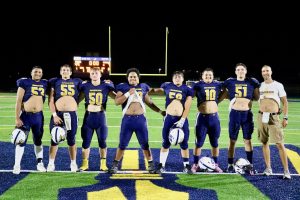 When talking about goals, Williams is hopeful that he and his teammates can once again compete in the District 3 Playoffs. Achieving this goal would be extra satisfying, after he battled back from a groin tear during his sophomore season and has worked with his teammates to build what has proved to be an unstoppable ground attack under the leadership of Coach Bob Miller. Williams has personally worked hard, taking many opportunities, including running Track & Field and helping ELCO to win the Section 3 Championship.
In terms of long-term goals, Williams plans to go to college to play football and to major in education with a focus on elementary or special education. In terms of a fun fact, when he's not in the weight room, he enjoys watching Friends.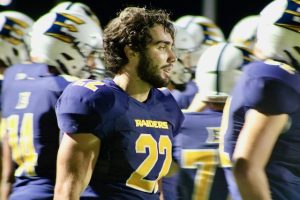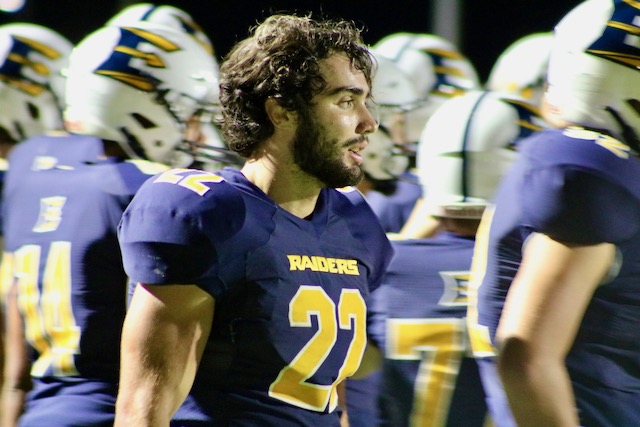 Jake (and Paul) are far from being the first in the family to excel in sports. Their brother brother Erik is current a senior captain at LVC, while brother Luke is a redshirt freshman at Bloomsburg. Their sister Hannah played field hockey at DeSales. Their father Bob, who serves as an ELCO assistant coach, met their mother Christine while he playing football and she was playing field hockey at the University of Delaware. If ELCO's opponents are ready to be done with the Williams family, they should know that there is still one more (Noah) in middle school.
Williams and his Raiders will open Section 4 play when host Conrad Weiser on Friday evening. That game can be heard on Froggy Valley 100.1 or on the internet at 7mmlebanonvalley.com.
Read about this week's Female Athlete of the Week – Reece Woelfling
For a full list of this week's nominees, check out: Athlete of the Week Voting: Week of September 4th.
Note: The stats in this article may differ from what may have been reported by other outlets, but have been provided to us directly by the ELCO Football program and are considered official.
The photos for this article were provided by Heather Daub.

Lebanon Federal Credit Union