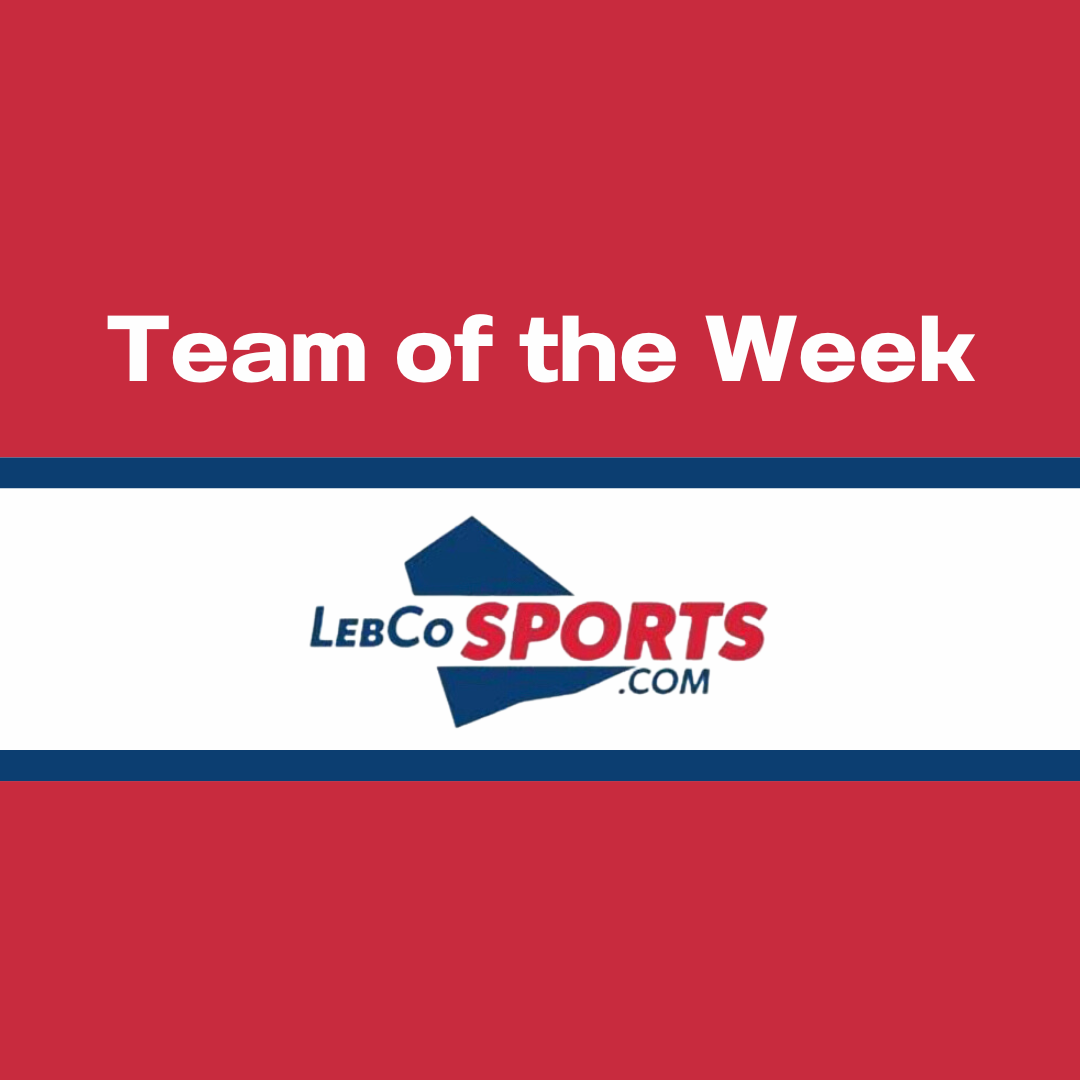 If you like this type of coverage, please let us know by Following us on social media: Twitter/X – @lebcosports1 and Facebook.
For any questions, comments, or discrepancies, please reach out to dan@lebcosports.com.
---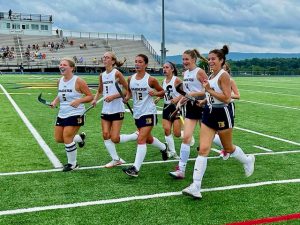 Congratulations to ELCO Field Hockey on being chosen by the readers of LebCoSports.com at the Team of the Week for their efforts last week.  During the week, they won twice, outscoring Northern Lebanon and Lancaster Catholic by a combined score of 19-0.  The 10 goals they scored against the Crusaders tied an ELCO school record for the most goals scored in a game.  Since last week, the Lady Raiders have continued their winning ways with victories over Cocalico and Octorara.
Of the success they have found, Coach Kelsey Thorley is not surprised as she has seen her team's growth, stating, "This team has worked tirelessly over the past year to get themselves where they are today.  They take every opportunity to play both with our school team and in their clubs.  They are peaking at the right moment and hit the ground running since game one of this season."  In terms of playing well at the right time, ELCO has now won eight in a row and stands with an 8-1-1 record, 7th in the Class A District 3 Power Rankings.
She went on to tell LebCoSports.com about the chemistry of her team, which has helped to fuel its success, "The dedication and passion to the sport are evident in how hard the play each game, never backing down to adversity.  They are selfless and relentless and have the mindset to do the right thing for your teammate.  They continue to gel and work hard each game looking to improve and strengthen our game."
The team play has not been without its individual successes.  Leading the team in goals is sophomore Addie Weiler, who has scored 16 times and has assisted on 7 goals.  Her 5-goal performance against Muhlenberg tied an ELCO school record for most goals in a game.  Kailen Hibshman has 10 goals and 9 assists, including 6 goals scored in the two games last week.  Meredith Noll and Kylie Brown have each found the back of the cage 9 times this season.
Defensively, the Lady Raiders have been tough as well.  The unit of Yas Omar, Hailey Whitmoyer, Victoria Sanchez, and Jordyn Fox have limited the opposition to just 37 shots on goal. Goaltender Aeryn Marks has stopped 31 of them.  ELCO has outscored opposing teams by a margin of 53-8.
One of the things that has kept this team rolling is that they are proving to be deeper than anyone expected following last year's District 3 qualification.  Coach Thorley said, "Many of these wins have included big playing time from our reserves and that goes to show how hard each one of our players works each day and to learn our system and team expectations.  They jump in and can replicate the same results as our starters.  The way they have adapted the team mindset is really special."
While they are hopeful to win the Section 3 title this season and make a deep run in the postseason, Coach Thorley knows that her team will need to take it one game at a time.  She also knows that it will be fun to watch, especially given the sportsmanship that has been evident among her young ladies. "I hope they continue to find the strength to win within one another because they are each other's biggest fans right now and that is the coolest thing to see from high school sports," Thorley said.
She added, "The excitement when goals are scored no matter who it is, and constantly looking for ways to set up a teammate is the best part of standing on the sideline.  They believe in one another and that's all they need."
This selfless nature may take ELCO to new heights in the Field Hockey realm.  The excitement around this team is exactly why our readers selected them as this week's Team of the Week.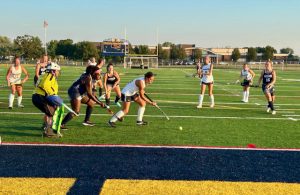 (Photos courtesy of ELCO Athletic Director Tommy Mealy)
ELCO Field Hockey Roster
Jordyn Fox
Chloe Heft
Kylie Brown
Victoria Sanchez
Danielle Geyer
Hailey Whitmoyer
Yasmin Omar
Makenna Haas
Ayla Zwally
Danica Werner
Kailen Hibshman
Aeryn Marks
Addie Weiler
Molly Schneider
Alexa Shanaman
Savannah Gettle
Audrey Boehler
Ava Bird
Meredith Noll
Sophie Hollinshead
---
Read about this week's Female Athlete of the Week – Hannah Menicheschi
Read about this week's Male Athletes of the Week – Kody Boyer & Fernando Marquez
For a full list of this week's nominees, check out: Athlete of the Week Voting: Week of September 11th.