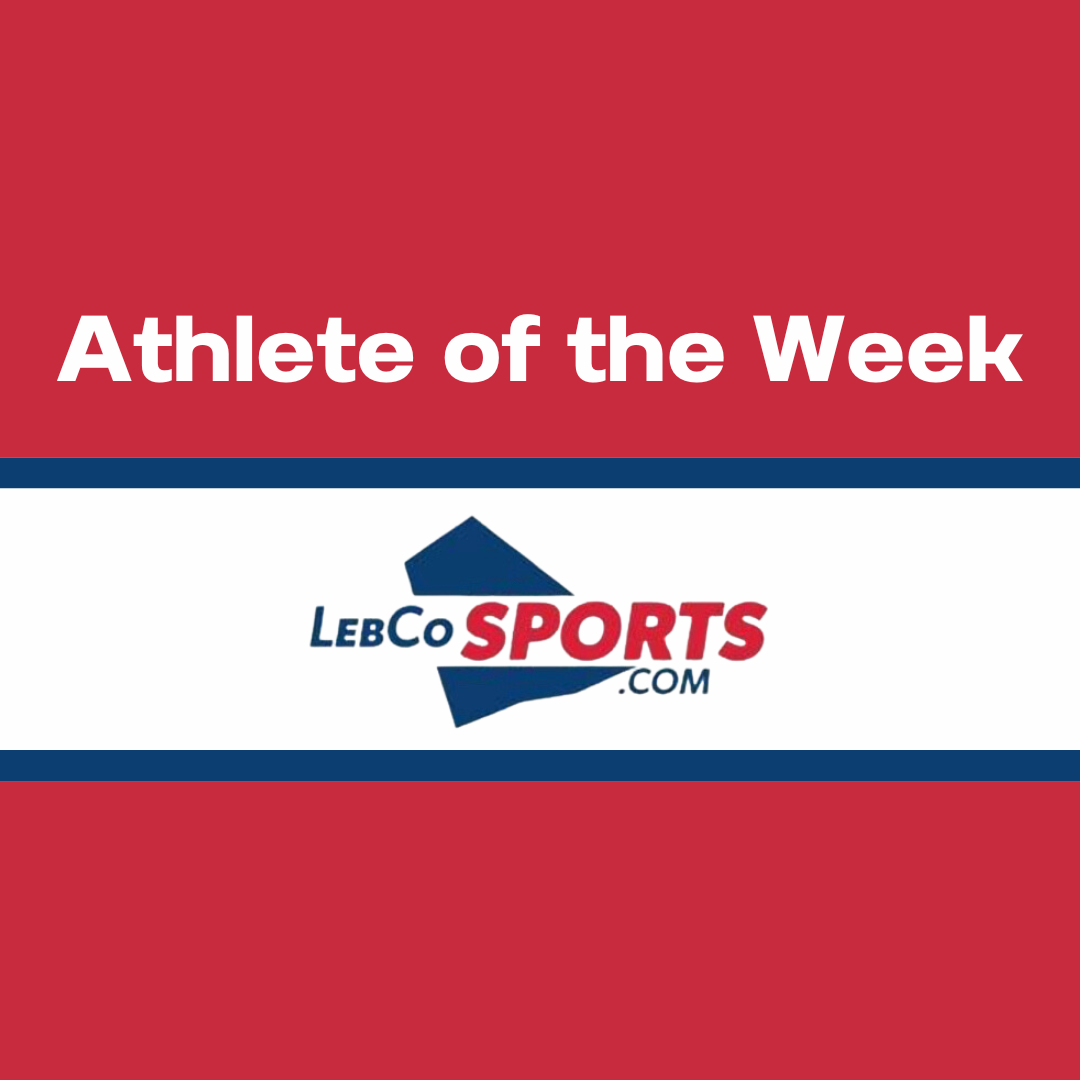 Sponsored by Lebanon Federal Credit Union
---
If you like this type of coverage, please let us know by Following us on social media: Twitter/X – @lebcosports1 and Facebook.
For any questions, comments, or discrepancies, please reach out to dan@lebcosports.com.
---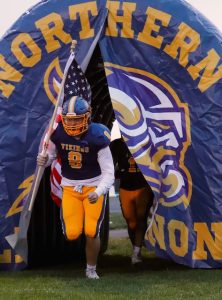 Last week, Northern Lebanon Viking Football lost a heartbreaking 7-6 game on the road at Schuylkill Valley.  One of the biggest takeaways from this game was that the Vikings held Schuylkill Valley to just one score after they had put up 146 points over their preview three contests going into the game.
That strong Northern Lebanon defensive effort was spearheaded by senior linebacker Luke Shaffer, who recorded 11 tackles.  On offense at tight end, Shaffer caught 4 passes from Kael Erdman for 47 yards and was the only Viking to reach the endzone against a stingy opposing defense.  For his efforts, Shaffer was selected by our readers as the LebCo Male Athlete of the Week.
Shaffer came into this season with high hopes that he could make a positive impact for his team.  Through six weeks, he has not disappointed.  On defense, he has 75.5 tackles, a sack, an interception, and a block field goal.  On offense, he has totaled 15 receptions for 175 yards and has scored 3 touchdowns.
Coach Jason Rice said of his senior leader, "Luke is a lead by example guy.  He's working on his vocal leadership skills, but is a natural leader on the field.  He's a guy that we know will get the job done when called upon, and that includes the whole team, players and coaches."
Having seen his growth, Rice commented, "I couldn't be prouder of the young man he's built himself into over these past couple of years and I'm excited for his future.  I know he will make some college coaches feel the same way."
As far as the future for Shaffer, he is currently weighing his options, but is looking to continue his playing career into college.  By all accounts, Shaffer is a talented student academically and will have no problem dominating in the college classroom, as well as on the field.
One fun fact about Shaffer is that he started his academic career at Lebanon Catholic.  In his class during those primary years were current LebCo Football players: Jake Williams (ELCO), Cameron Connelly (Annville-Cleona), and Jack Herr (Lebanon).
Shaffer continues his high school career tonight when the Vikings travel to Kutztown.  As an observer, it will be interesting to watch how the Northern Lebanon defense plays against the Kutztown offense that scored 40 last week in their loss to Annville.
For more about Shaffer, check out this recent interview he gave to our friends at the Northern Lebanon Bulletin.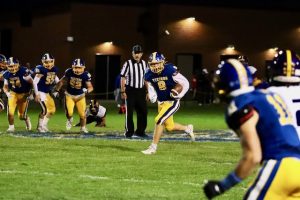 Photos by Susan Dengler
---
Read about this week's Female Athletes of the Week – Rowan Ulrich & Madison Brewer
For a full list of this week's nominees, check out: Athlete of the Week Voting: Week of September 25th.
Previous Winners Update
Jake Williams (Week of 9/4): Rushed 17 times for 47 yards against a very tough Cocalico defense.
Kody Boyer (Week of 9/11): As a team, ELCO went 2-1.  Boyer was limited throughout the week.
Fernando Marquez (Week of 9/11): Carried the ball 12 times for 43 yards in a 36-0 win over Reading.
Riley Messinger (Week of 9/18): Recored 18 saves over the course of 3 games.