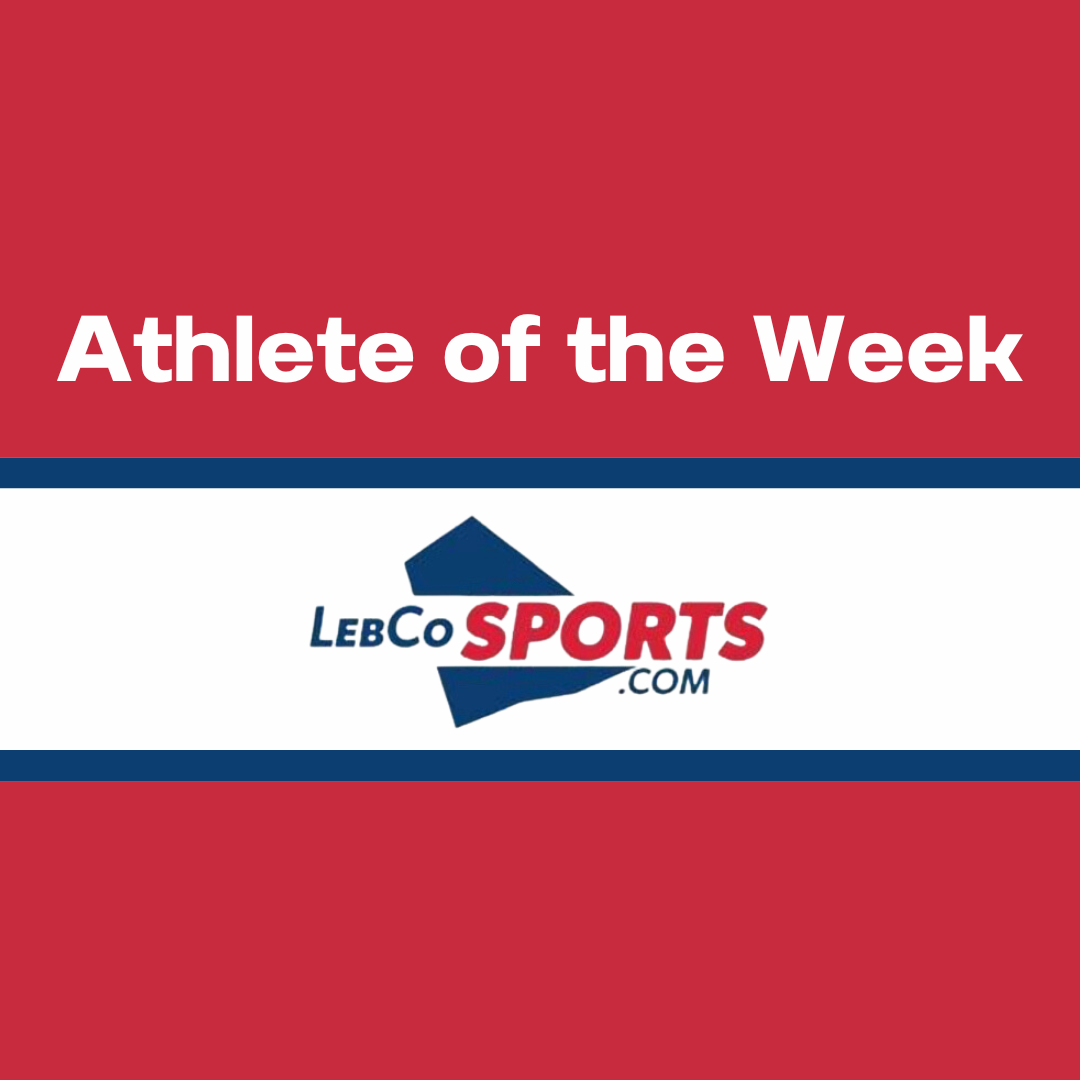 Sponsored by Lebanon Federal Credit Union
---
If you like this type of coverage, please let us know by Following us on social media: Twitter/X – @lebcosports1 and Facebook.
For any questions, comments, or discrepancies, please reach out to dan@lebcosports.com.
---
Due to close voting again this week, the decision was made to name two deserving student-athletes as the LebCo Female Athletes of the Week.
---
Rowan Ulrich
This week, our readers chimed in and helped to select Rowan Ulrich as an Athlete of the Week for her ongoing efforts as a member of the Annville-Cleona Soccer Team.  The junior midfielder scored 5 goals and chipped in with 2 assists over the course of two games last week.  Her performance included a hat trick against Lancaster Country Day on September 27th, which resulted in an 8-1 victory for the Dutchmen.
Her high-octane offense has been anything but a fluke this season, as she ended the week at the Lancaster Lebanon League assist leader and was ranked #2 in points with 35.  Since that time, Ulrich has added an additional goal, which came in yesterday's game against Northern Lebanon.  This gives her 13 goals and 11 assists on the season, both of which lead the team.
This improved play has been the result of hard work put in over the off-season when she was playing with her club team, Iron Valley United.  Much of the focus of that work was in being more physical when on the ball.  This work has paid dividends, resulting in her winning many more 50-50 balls this season, along with increased difficulty for defenders to take her off the ball.
We caught up with Annville-Cleona's Ryan Ulrich, the 1st year Head Coach, who told us, "Rowan's greatest attributes on the pitch are her ability to beat defenders 1v1 and her passing vision and execution.  This makes her versatile enough to play as a striker or as an attacking center midfielder."
Currently, Annville stands with a 4-11 record overall.  A testament to their ability to work offensively as a team has been that they have only been shutout in four of those games.
While two games remaining this season, it's not too early for Ulrich to look ahead to her future.  The honor roll student is hopeful that she can continue her soccer career at the collegiate level, while taking on a major within the medical field.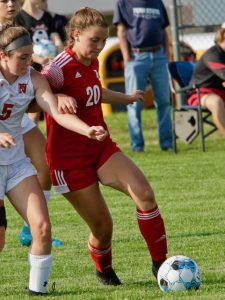 ---
Madison Brewer
For her performance last week, Northern Lebanon Field Hockey's Madison Brewer was also selected as an Athlete of the Week.  In two games, she scored 4 goals and assisted on 2 more goals over the course of two games.  During the game against McCaskey on September 26th, the junior recorded a hat trick that fueled the offensive outburst that carried the Vikings to a 5-0 victory.
Brewer wanted to thank her coaches for being supportive and working to help her and her teammates to better play the game.
In remarks about Brewer, Head Coach Ronda Sowers told us, "Madison is a warrior…battling every minute of every game. She is a tenacious defender as well as a skilled attack player. Madison is a team player, always looking out for her teammates."
When it comes to being a team player, Brewer told us that while she likes scoring, her main goal is to get more assists for her teammates.
At this point, Northern Lebanon Field Hockey has a 6-7 record.  Brewer is hoping to move that record above .500 by the end of the season.  Her and her teammates will have their first of their final three games when they put their two-game win streak on the line against Annville-Cleona later today.  Due to their improved play as of late that has resulted in wins in three of their last four, Brewer and her teammates still have a shot to make Districts.
Field Hockey is not the only hockey that Brewer plays. She plays Ice Hockey as a member of the York Devils 19U Girls Elite Team.  When she is not playing some type of hockey, she enjoys spending time with her two Labrador retrievers, Stashu Shadow and Sidney Pumpkin Spice
After high school, Brewer hopes to go to college to pursue a career in dentistry. Her ultimate goal is to be a team dentist for the Pittsburgh Penguins.
Though, before she came worry too much about living in Pittsburgh, we want to wish her and her teammates the best of luck on finishing this season on a high note.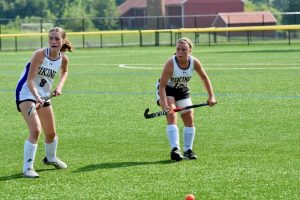 ---
Read about this week's Male Athlete of the Week – Luke Shaffer
For a full list of this week's nominees, check out: Athlete of the Week Voting: Week of September 25th.
---
Previous Winners Update
Reece Woelfling (Week of 9/4): Won a key match against Garden Spot to help ELCO to a 3-2 victory.
 Hannah Menicheshi (Week of 9/11): Scored one goal, which was the lone Cedar Crest goal against Warwick.
Addie Weiler (Week of 9/18): Her team won both games, including ELCO's 500th victory. She scored a total of 3 goals in those games.