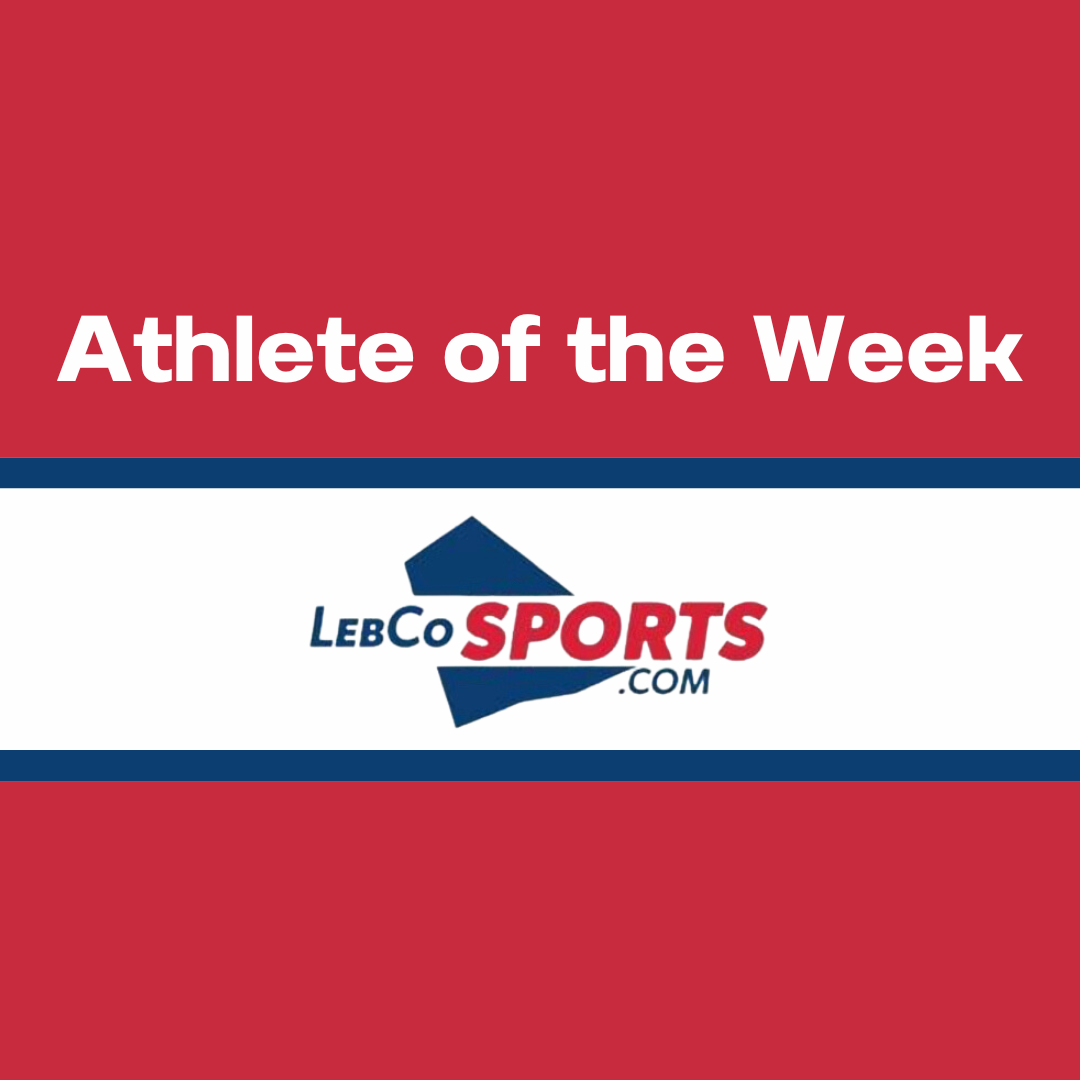 Sponsored by Froggy Valley 100.1 & Lebanon Federal Credit Union
---
If you like this type of coverage, please let us know by Following us on social media: Twitter/X – @lebcosports1 and Facebook.
For any questions, comments, or discrepancies, please reach out to dan@lebcosports.com.
---
---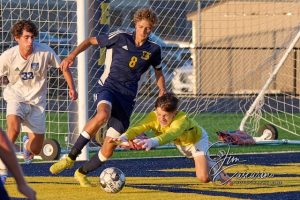 Last week, the ELCO Raiders finished up a successful 16-1-1 campaign, in which they won the Lancaster Lebanon League Section 3 Championship for the 2nd straight season.  A major part of the team's success over the past few years has been a strong group of players, who are now seniors.  While a talented group as a whole, it has been Camden Marquette who has emerged as the most electric offensive weapon on the field for the blue and gold.
During the three games in the final week of the regular season, the Raiders went 3-0.  In those games, Marquette scored 5 goals and added 1 assist.  On Senior Night, he had a hat trick in the 4-1 win over Pequea Valley on Senior Night.  He followed that up with a 2 goal performance over a tough Octorara team, aiding the Raiders to a 3-0 win in the final matchup prior to the postseason starting.  For these efforts, and his overall contributions, Cam Marquette was selected by the readers of LebCoSports.com as our newest LebCo Male Athlete of the Week.
When it came to Marquette's overall effect on the ELCO offense, it is tough not to notice that he scored 30 of the Raider's 74 goals.  His ability to transition helped to keep opposing teams guessing, aiding the ELCO defensive effort that only surrendered 8 goals on the season.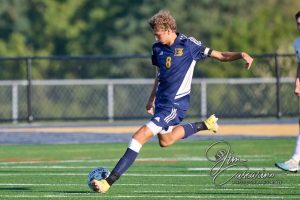 Coach Jamie Cascarino confirmed Marquette's impact on ELCO's ability to win games, saying: "Camden is a versatile player.  He can be in a midfield position, defensive or offensive position, and be successful.  He has a great read and understanding of the game and various situations when out there on the field.  I would consider him to be an endline to endline player, which is difficult to do.  He's all over the field."
 In the spring season, Marquette runs on the ELCO Track & Field team, finding success as a middle distance runner.  During the 2023 season, he was the 800m Lebanon County Champion, running a 2:00.86.  His overall ability to move quickly translates well on the Soccer pitch.
Cascarino went on to explain how this athleticism has defined ELCO's style: "Camden's ability to control the center of the field and charge forward on offensive has been an impressive component to our success over the past 2-3 years.  Yet, we also count on him to get back behind the ball defensively!"
The head coach went on to talk about Marquette's growth as a player and his impact as a playmaker: "He has grown as a player and his teammates count on him to be a consistent player for us.  He was the LL League leading scorer last year and has chalked up another 30 goals this year (sometimes being double/triple marked), not to mention a marked number of assists (12) to that as well!"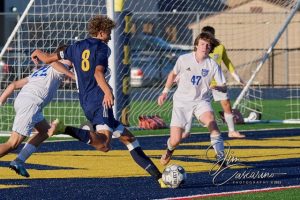 Marquette does not just pride himself on his individual accomplishments, as he takes a lot of pride in the fact that his serves as a captain for this championship caliber team.  He sees himself as a leader and following a tough loss to Manheim Township in the Lancaster Lebanon League Quarterfinals in last Saturday's driving rains, Marquette indicated that it is his role as a captain to help his teammates grow from the experience and to get them ready for the District 3 Championship Tournament. With the 1st round of Districts beginning on Monday, the Raiders are getting closer to testing just how well prepared they are for the next round.
With Soccer being Marquette's first love, he has found time to engage in the sport whenever and wherever.  In fact, last summer he even got an opportunity to play in Costa Rica while on a mission trip. Luckily for Marquette, he will have one more postseason opportunity to play the game he loves at the high school level.
While the Soccer postseason is the top priority for Marquette, once done with this season he will move into the Basketball season where he serves as one of the Raiders' top point scorers. After he graduates in June, Marquette plans on playing Soccer at the collegiate level while attending classes as a pre-med major.
For now, Marquette will agree that Basketball can wait.  We will be cheering for him and his ELCO teammates as they extend their current season.
For more on the ELCO Boys Soccer Team, check out our recent profile of them when they were named the LebCo Team of the Week.
Photos provided courtesy of Jim Cascarino Photography
---
---
Read about this week's Female Athletes of the Week – Cara Figueroa & Dylan Worley
For a full list of this week's nominees, check out: Athlete of the Week Voting: Week of October 9th.
---
---
Previous Winners Update
Jake Williams (Week of 9/4): Had 19 carries for 97 yards against a tough Lampeter-Strasburg team.
Kody Boyer (Week of 9/11): Registered 2 assists as the Raiders went 3-1 and locked up the Section 3 Championship.
Fernando Marquez (Week of 9/11): Rushed 15 times for 178 yards and 4 touchdowns, as the Falcons defeated McCaskey 48-6.
Riley Messinger (Week of 9/18): Had 5 saves in two losses, but notably held Tulpehocken to 4 goals.
Luke Shaffer (Week of 9/25): Racked up 11.5 tackles & an interception in the Viking win over Columbia.  Spearheaded the defense that forced 7 turnovers in the game.
Reagan Flynn (Week of 10/2): Finished 25th at the PIAA State Championships.
Elliott Kreider (Week of 10/2): Against LS, rushed 4 times for 42 yards.
---