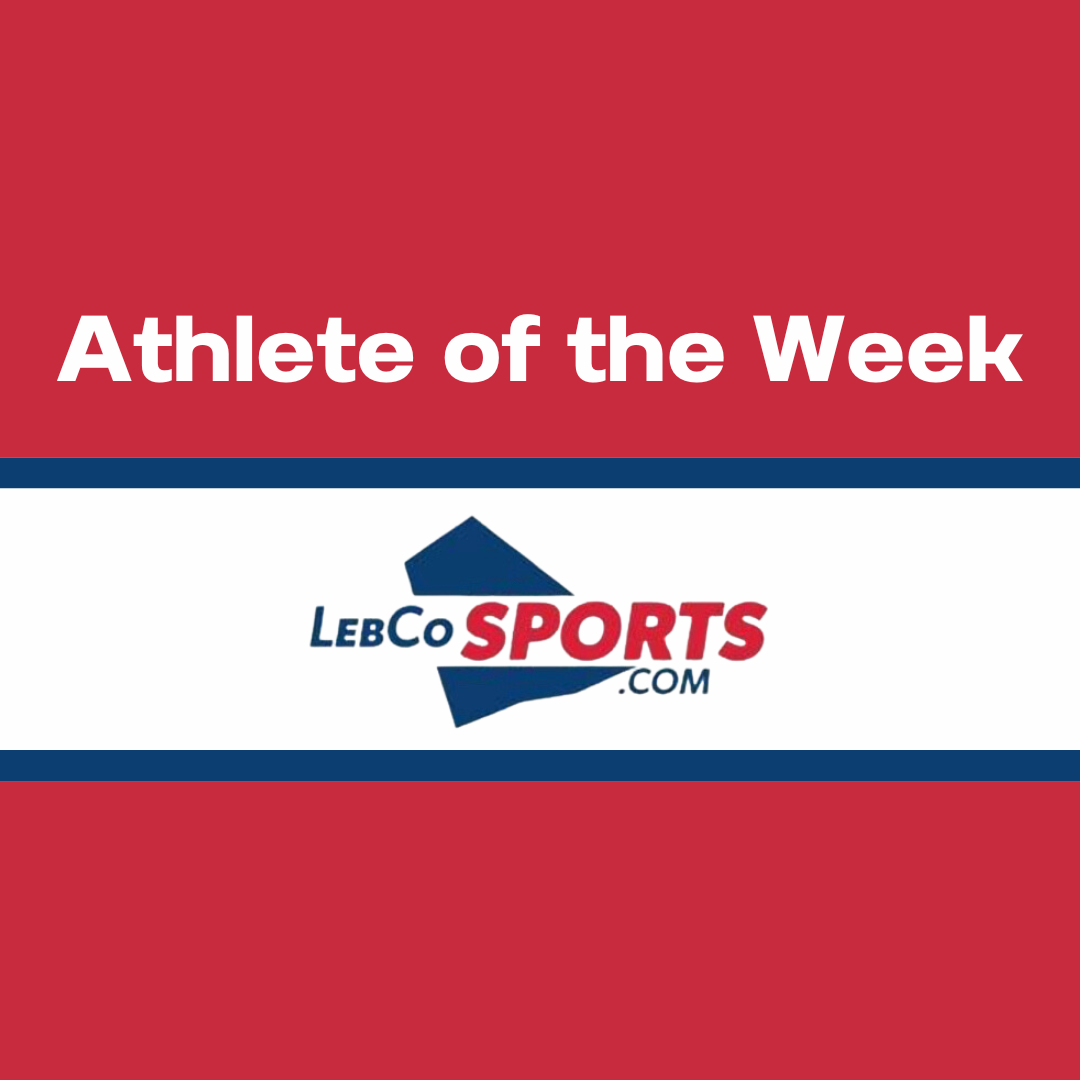 If you like this type of coverage, please let us know by Following us on social media: Twitter/X – @lebcosports1 and Facebook.
For any questions, comments, or discrepancies, please reach out to dan@lebcosports.com.
---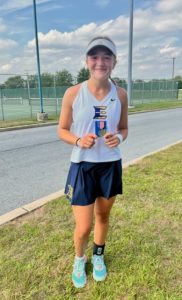 ELCO's Reece Woelfling has been named by our readers as the LebCo Female Athlete of the Week for the week of September 4th.  On September 9th, Woelfling captured the individual singles gold medal at the Lebanon County Girls Tennis Championships, defeating Palmyra's Elaina Potter in the finals (Girls Tennis: 2023 Lebanon County Championships).
While this tops the list of individual accolades for Woelfling, she was instrumental in the Lady Raiders making it to the League Championship in 2022 when she won a key match from the #3 Singles spot against Lampeter-Strasburg.  Having graduated their top two players from last year, Woelfling is now leading a younger squad.  She is hopeful that she can make a decent postseason run, while also helping her teammates grow in their game and as a team.
Woelfling admits to having struggled staying focused mentally on tennis, as it is not the only sport in which she excels.  In fact, she is a three-sport contributor for the Lady Raiders, as she plays Basketball during the winter and is a member of the track and field teams in the Spring.  While this can be a lot for a young athlete, Woelfling seems to be successfully handling it.
While she has time to give it some more thought, Woelfling would like to go to college once her playing days are done at Eastern Lebanon.  For now, Reece, best of luck the rest of the tennis season!
Read about this week's Male Athlete of the Week – Jake Williams
For a full list of this week's nominees, check out: Athlete of the Week Voting: Week of September 4th.

Lebanon Federal Credit Union