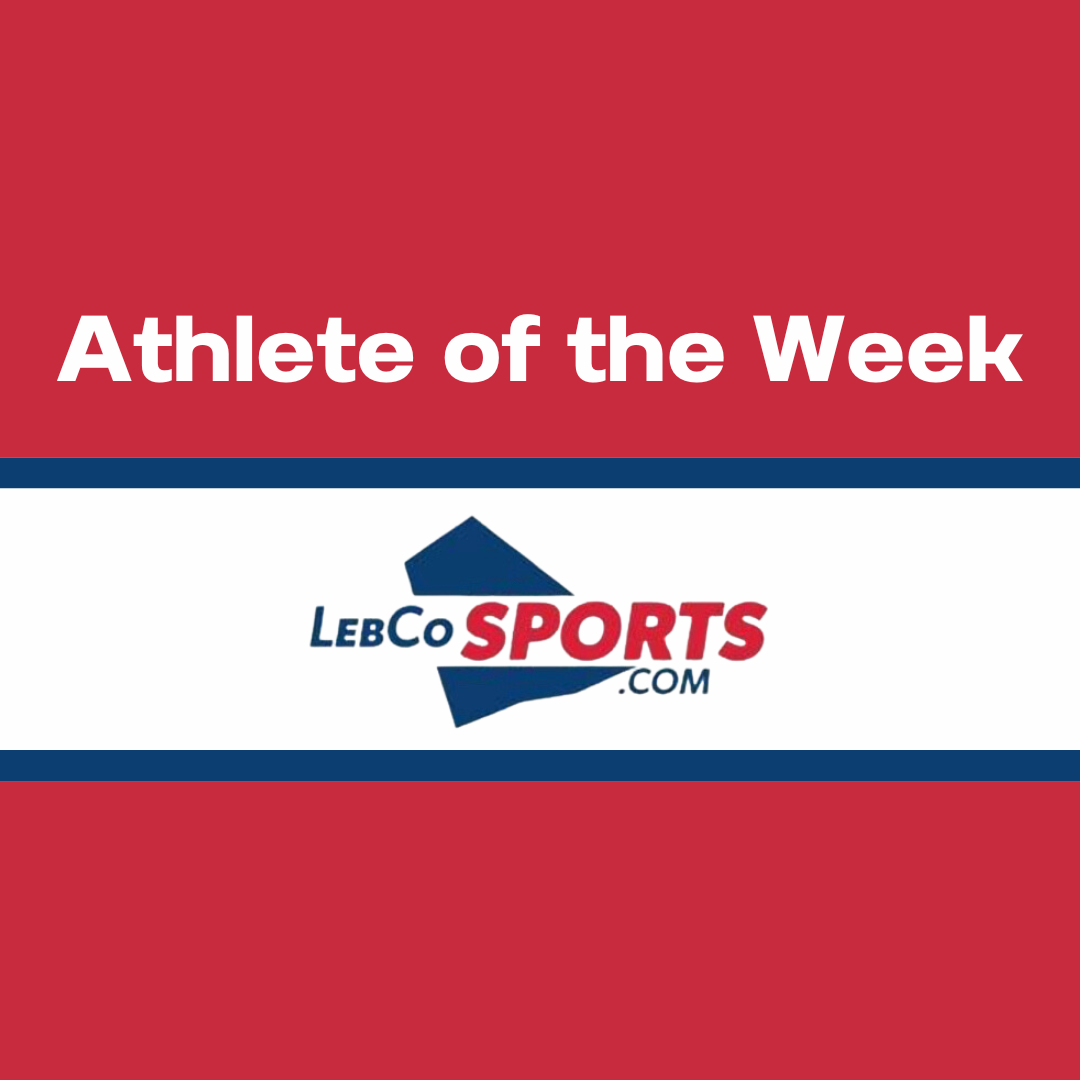 Sponsored by Lebanon Federal Credit Union
---
If you like this type of coverage, please let us know by Following us on social media: Twitter/X – @lebcosports1 and Facebook.
For any questions, comments, or discrepancies, please reach out to dan@lebcosports.com.
---
In a case where every vote counts, we are excited to announce that there was a tie and ELCO's Kody Boyer and Cedar Crest's Fernando Marquez were each selected as the LebCoSports.com Male Athletes of the Week for their efforts during the Week of September 11th.
---
Kody Boyer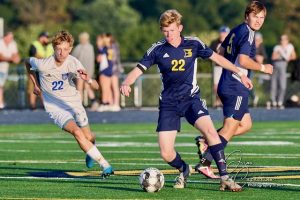 The ELCO Raider Boys Soccer Team picked up a win over Solanco and then held onto the Ritter-Hoffman Cup with a victory over Cedar Crest.  Senior Kody Boyer was a major reason for this, along with the team's overall record that currently stands at 7-1.  Boyer is a key member of the defensive unit that has basically shut down ELCO's opposition this season as they have only given up 4 goals, while scoring 27. Last week was no exception as they outscored their two opponents by a combined 9-0.
Boyer's talent is not limited to the defensive side of the field, as he is also a playmaker.  In last week's wins, he assisted on 2 goals.   When asked about the assists, he wanted to thank fellow senior Camden Marquette, who converted on both scoring opportunities. For the season, Boyer now has 4 assists.
Of his play, Coach Jamie Cascarino says, "He is an amazing part of our defensive system we have at ELCO and provides versatility, as he pushes forward into the offensive third becoming a silent threat to opponents."
While all of the stats look tremendous, it may be what doesn't appear in the box score that is most impressive.  Boyer is a strong leader for this talented unit, most times leading by example through his work ethic.
Boyer's goals for the rest of the season are to help ELCO secure another Section 3 title, ahead of a strong playoff push with the prize being a run in the PIAA State Tournament.
Boyer is also a member of the ELCO basketball and baseball teams. Looking ahead to college, he would like to find an opportunity to continue his athletic career, playing baseball or soccer.  At this point, he aims to major in wildlife conservation.  An avid Penn State Football fan, he is enjoying the start to their season, hoping the success of the Nittany Lions mirrors that of the Raiders.
For now, the LebCoSports.com team would like to say Congratulations and Good Luck, Kody!
(Photo courtesy of Jim Cascarino Photography)
---
Fernando Marquez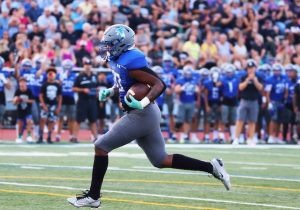 In their Week 4, 42-13 victory last Friday night, the Cedar Crest Football Team dominated Penn Manor.  Senior running back Fernando Marquez was a major reason for this.  Crediting his offensive line for clearing Comets out of his way, "Nando" rushed 16 times for 108 yards and 3 touchdowns . . . all in the 1st half!  His impressive performance secured the game's outcome early on.
The Falcons have used total team efforts that have helped them in achieving a 4-0 record.  Marquez is a key piece of that puzzle.  Through four games, he has rushing for 282 yards and has scored 8 touchdowns.  His powerful running style makes him tough to stop around the goal line, while his speed also allows him to break away in the open field.
Marquez is hoping to keep things rolling (beginning tonight against Wilson) and personally just wants to help the team.  In terms of teamwork, he looks to the Teenage Mutant Ninja Turtles for inspiration.  He told LebCoSports.com that he wants to, "Continue to work hard and help the team in any way that I can."  While he did not list any personal goals, his goal for the team is to help them to make the District 3 Playoffs.
Football is not the only sport in which he excels, as Marquez is also a key member of the Cedar Crest Basketball Team.  During his junior year he averaged 10 points per game and helped the Falcons to win the Section 1 title.  After the season, he was named 1st Team All-County.
Once his time at Cedar Crest is over, Marquez aims to go to college to major in business.
The LebCoSports.com team would like to say Congratulations and Good Luck, Nando!  Also, for those wondering, Raphael is his favorite.
(Photo courtesy of Susan Dengler)
---
Read about this week's Female Athlete of the Week – Hannah Menicheschi
For a full list of this week's nominees, check out: Athlete of the Week Voting: Week of September 11th.
Previous Winner Update
Jake Williams (Week of 9/4): In ELCO's 28-21 win over Conrad Weiser, Williams rushed for 240 yards & 2 TDs on 23 carries.  On the season, he now has 1,147 yards and the Raiders stand with a 4-0 record.