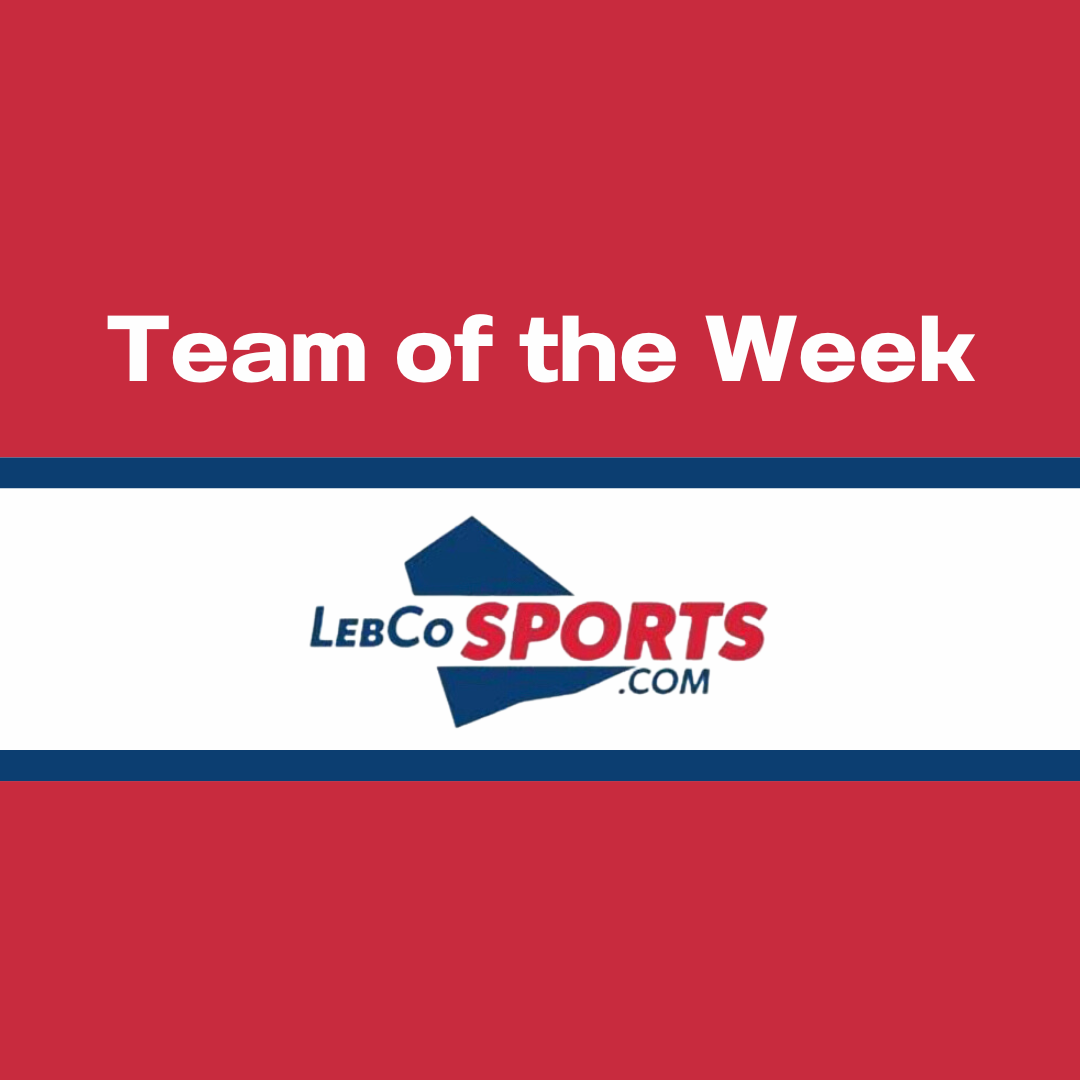 Sponsored by Lebanon Federal Credit Union
---
If you like this type of coverage, please let us know by Following us on social media: Twitter/X – @lebcosports1 and Facebook.
For any questions, comments, or discrepancies, please reach out to dan@lebcosports.com.
---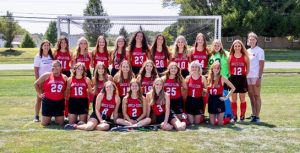 The Annville-Cleona Field Hockey Team finished their regular season with a 12-6 record, going 9-1 in Section 4 of the Lancaster Lebanon League.  Last week, they claimed their share of the Section 4 Championship.  For their accomplishment, they were chosen as the Team of the Week by the readers of LebCoSports.com.
The story of the season for the Dutchmen was not one of victories that were free of challenges.  In fact, there were plenty of growth opportunities that made them a stronger unit.  Those lessons started when they began the 2023 campaign with a 1-3 record, losing to some very good teams.  While it is never easy starting off a season with an upside-down win-loss record, especially coming off an appearance in the 2022 PIAA District 3 Quarterfinals, Head Coach Carrie Gingrich used it as a chance to make adjustments.  When asked about these changes, Gingrich said that the beginning of the season "helped us make some changes to who was playing where and what would work best for the team."  The team responded by winning 11 of their next 13 games.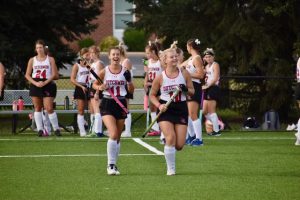 The Dutchmen have been preparing all year for the playoffs.  More recently, Annville has engaged in some quality efforts against tough teams. A Lancaster Lebanon League Playoff Quarterfinal game with Elizabethtown ended in a 1-0 loss in the rainy conditions that gripped the region on Saturday, October 14th.  They then lost 2-1 to Bishop McDevitt, who finished the season with a 15-1-1 record.  While both of these games were losses, Gingrich feels that her team played their two best games of the season.
Of all of the games that may have prepared them for the postseason, it was the October 10th game against Lancaster Country Day. With the Dutchmen leading 2-0 going into the 4th quarter, Country Day stormed back to eventually win in ovetime.  This was one of those learning experiences that offered what Gingrich called a "wake up call" ahead of the postseason.  In a season full of lessons, the major one to be learned in that game according to the 6th year head coach was that her team "can't let down, no matter how goals you are up".  This lesson will be made more important as they will play high quality competition in Districts.  It will be an even more important lesson that in the 1st round, the Dutchmen will be playing against that same Country Day team.
Not every team would be able to overcome these challenges, but Annville approached the season with a different mentality.  In the preseason, they engaged in a team building activity at Fort Indiantown Gap.  According to Gingrich, this helped to establish the goal that this season the team would "come together as one instead of individuals, on and off the field."  This is a goal she feels her team has accomplished and has helped to drive their success, even when times weren't easy for her team of talented young women.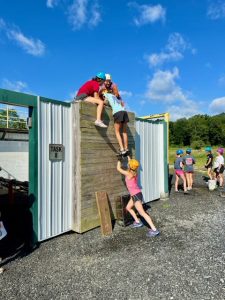 Annville-Cleona has benefitted from a balanced scoring attack, led by senior Grace Francis and junior Kendall Cooper.  Francis scored 15 goals on her way to setting Annville's all-time record for goals scored in a career.  She added 5 assists.  Cooper had 16 goals and 4 assists.  Two other juniors loomed large on offense, scoring double digit goals: Tori Cisney (12 goals, 7 assists) and Danika Setlock (10 goals, 5 assists). First year goalie, sophomore Savannah Kleinfelter made it difficult for opponents to keep up with her team's scoring, as she had 7 shutouts with a save % of 79.3%.
Up next for Annville-Cleona will be an aforementioned date with Lancaster Country Day to begin the District 3 Championship Tournament.  The two teams split their season series against one another.  The Section 4 co-champions will now play their most meaningful game when they meet at Lancaster Catholic High School on Wednesday, October 25th.
While as a team they want to take it a game at a time, we wish Annville the best of luck in their postseason run and hope those lessons translate into several more games. 2023 Season Game Log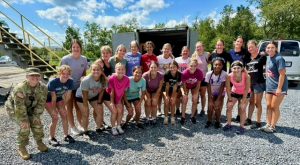 Annville-Cleona Field Hockey Roster
1          Avery Zdep     (Jr.)     defense
2          Ashylyn Shaak (Sr.)   defense
3          Grace Francis  (Sr.)     forward
4          Ava Lopez Brandt (Jr.) forward
7          Kaci Potter (Jr.)          forward
8          Ainsley Sellers (Sr.)   midfield
10        Danika Setlock (Jr.)    midfield
11        Olivia Viozzi (Jr.)       forward
12        Kyra Fortney (So.)      forward
13        Lois Carey (So.)         forward
15        Faith Wagner (Jr.)       defense
16        Tori Cisney (Jr.)         forward
19        Lilliana Sanchez (Jr.)  defense
20        Kendall Cooper (Jr.)   forward
21        Nora Hoover (Fr.)       forward
22        Sophia Caporaletti (Jr.) midfield
23        Ava Hoover (Jr.)         defense
24        Dana Hoover (Fr.)      defense
25        Emma Copenhaver (So.)  defense
29        Elizabeth Nez (So.)    defense
98        Savannah Kleinfelter  (So.)    goalie
---
Read about this week's Female Athletes of the Week – Cara Figueroa & Dylan Worley
Read about this week's Males Athlete of the Week – Camden Marquette
For a full list of this week's nominees, check out: Athlete of the Week Voting: Week of October 9th
Previous Winners Update
ELCO Field Hockey (Week of 9/11): Won the Section 3 championship, ending the regular season on 15 game win streak. Will begin Districts at the #3 seed on 10/25 when they host Berks Catholic.
Palmyra Girls Volleyball (Week of 9/18): Became Co-Champions of the Keystone Division.  Will begin Districts as the #15 seed against Hempfield.  That game will take place on 10/24.
Palmyra Field Hockey (Week of 9/25): Won the Keystone Division for the first time since 2015. Will begin Districts as the #1 seed when they host Garden Spot on Wednesday evening.
ELCO Boys Soccer (Week of 10/2): The Section 3 Champs will begin Districts as the #6 seed when they host #11 Manheim Central on Monday, 10/23.