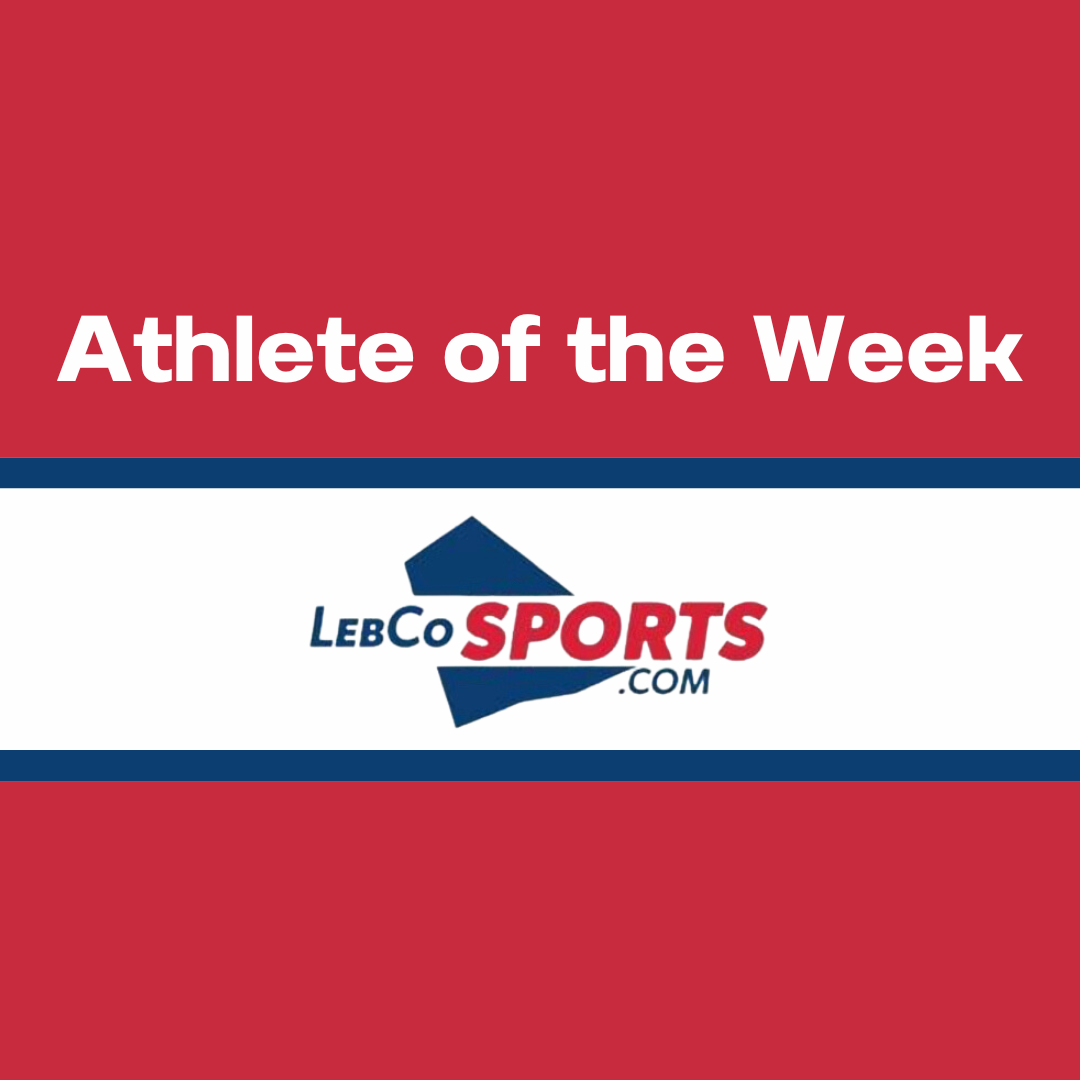 Sponsored by Lebanon Federal Credit Union
---
If you like this type of coverage, please let us know by Following us on social media: Twitter/X – @lebcosports1 and Facebook.
For any questions, comments, or discrepancies, please reach out to dan@lebcosports.com.
---
This week presented another opportunity to honor multiple deserving athletes.
---
Cara Figueroa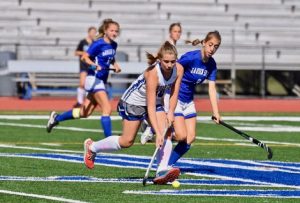 The Cedar Crest Field Hockey Team improved tremendously from last season, finishing the regular season with seven wins.  This has put the Falcons on the cusp of making Districts for the first time since 2015. While the effort was led by a strong core of upperclassmen, there was a group of freshmen that had an immediate impact on what the Falcons were able to do on the field each game.
In that group is Caroline "Cara" Figueroa, whose efforts to help the team to compete, earned the acclaim of her coaches and teammates as she transitioned from midfield to playing defense.  Playing defense, Figueroa became the team leader with 5 defensive saves.  For her overall performance, Figueroa was selected as a LebCo Female Athlete of the Week by the readers of LebCoSports.com.
While showing that she is a tenacious defender, it was this style of play that saw her score 12 points on the offensive end before making the switch to help the team.  In terms of her impact, she had the only defensive save in an October 2nd game against Hempfield where the Falcons battled to the end, before ultimately falling 2-1.
Figueroa takes a lot of pride in her ability to help the team, citing her distribution of the ball to her teammates as being her biggest contribution.  Her ability to play on both ends of the field is a product of her understanding of the game.
Head Coach Alicia Arnold had this to say about Figueroa: "Cara has incredible game IQ and has been such an asset to our team. Coming in and starting as a freshman in the LL league can be quite intimidating, but Cara's quiet confidence and love of the game have contributed to her success."
When it comes to Figueroa's ceiling, Arnold said, "We're excited to continue to watch her learn and grow and find success! She is the very best teammate and is extremely coachable."
Figueroa will still have three more years of high school Field Hockey to play, but at this point is hoping that her career will not stop after her senior year and that she can play collegiately.  She is also a member of the Cedar Crest Track & Field Team, which will no doubt help her to hone in on skills that will help her to grow as an athlete.
While Figueroa works hard, the only thing we can do is to wish her luck, sit back, and watch her growth as an athlete.
---
---
Dylan Worley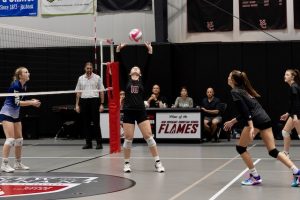 The New Covenant Volleyball Team completed a ten-win regular season and qualified for the CCAC Playoffs.  Anyone who has played the sport knows that in order to be a good team, they must Setter who can direct her teammates throughout the course of the game.  The Flames have had a player in Dylan Worley, who does just that and more.
Now a senior, Worley has been a solid player for New Covenant for several years.  On Senior Night, Worley stepped up and was credited with 22 assists in a 3-1 win over Dayspring Christian.  This performance also pushed her career total past the 1,000 career assist mark.  For her efforts, she was chosen as a LebCo Female Athlete of the Week.
As the team's assist leader, there are times where she has to do more to help her team.  In doing so, she eclipsed the century mark in both aces and kills.  To honor her efforts, Worley has twice been named CCAC All-Conference, with a 1st team nod last season.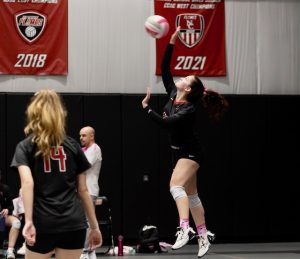 Her head coach Derek Leonard had this to say about Worley and what she has meant to the New Covenant Volleyball program: "Dylan has been a stalwart in the setter position for us these last few years.  She runs the offense well, has a no-quit motor and is always working to improve herself and those around her.  Her positivity is infectious and she is well respected by her teammates and coaches."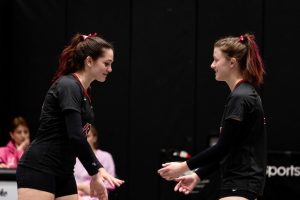 Once Worley graduates, she plans to major in physical therapy at Grove City College.  A fan of sushi, she may not be close to the ocean while in Western Pennsylvania, but she has won much tougher battles throughout her high school playing career.
We wish her the best of luck in all of her future endeavors, academically and athletically.
---
---
Read about this week's Male Athlete of the Week – Camden Marquette
For a full list of this week's nominees, check out: Athlete of the Week Voting: Week of October 2nd.
---
Previous Winners Update
Reece Woelfling (Week of 9/4): Season is complete.
Hannah Menicheshi (Week of 9/11): The Falcons went 1-1, with a big 2-1 win over Elizabethtown.
Addie Weiler (Week of 9/18): Scored 2 goals in the ELCO win over Lebanon. She also assisted on ELCO's lone goal in the League Playoffs against Warwick.
Madison Brewer (Week of 9/25): Scored 1 goal against Section 4 co-champion Lancaster Country Day.
Rowan Ulrich (Week of 9/25): Scored a hat trick against Tulpehocken and registered 2 assists against Lancaster Catholic.  Finished the season with 16 goals & 13 assists.
Kailen Hibshman (Week of 10/2): Assisted on the overtime goal by Yas Omar that gave ELCO the 1-0 win over Garden Spot.  She also scored 2 goals in a win over Lebanon.