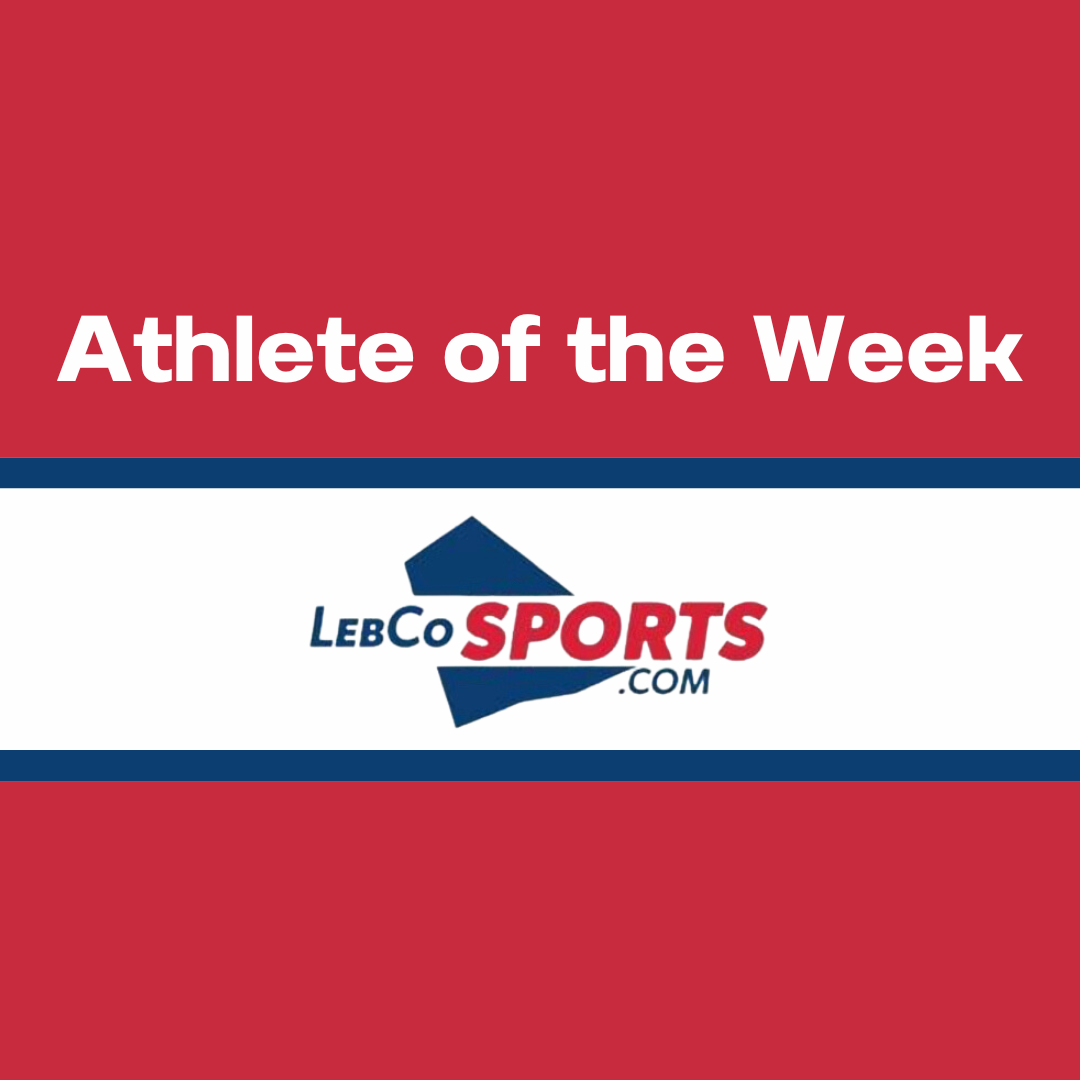 Sponsored by Lebanon Federal Credit Union & WLBR / Froggy Valley 100.1
---
If you like this type of coverage, please let us know by Following us on social media: Twitter/X – @lebcosports1 and Facebook.
For any questions, comments, or discrepancies, please reach out to dan@lebcosports.com.
---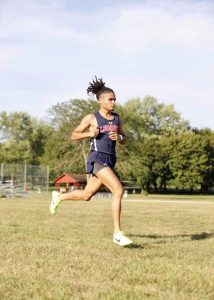 This past weekend at the PIAA State Cross Country Championships, Lebanon's Ramon Urena Batista finished 38th in the AAA race. For his accomplishment, Urena Bastista was selected by the readers of LebCoSports.com as the LebCo Male Athlete of the Week.
The senior's time of 16:46.0 was the fastest time run by a Lebanon County runner at this year's State Championship Meet. He also registered the highest finish of any Cedar since the year 2000 when the late Jared Werth placed 26th.
Of the race, Urena Batista said, "I came out fast and tried to push the second half. Unfortunately, I didn't get a medal, but I'm happy with my performance and the work I put into this race."
This was Urena Batista's second appearance at the State meet after finishing 93rd in 2022. It was also only his second year running cross country after the native of the Dominican Republic turned to the sport after a broken hand put his boxing career on hold.
Of his experience this season, Urena Batista said, "I had a very good season since it is only my second season. My first race was a 3km at Warwick Invitational and I won with a really good finish, then raced at LVC and tied the course record." He continued with a 4thplace finish at the Lancaster Lebanon League Championship Meet and an 11th place finish at the District 3 Championship Meet.
Lebanon Head Coach Tommy Pearson said of Urena Batista, "Ramon has earned every single one of his accolades this season. He is an extremely hard worker, super coachable, and put in a fantastic summer of training."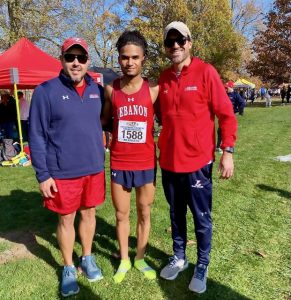 Urena Batista is thankful for the guidance his coaches have provided. He also expressed his gratitude to Caleb Hershey (Lebanon '21), whom he befriended when he took up running. The two are training partners when Hershey is home from Colorado Christian University, where he is a key member of the team that last Saturday clinched a spot at the Division II National Championships. Speaking about Hershey, Urena Batista said, "Caleb is an excellent runner and I was able to train during the summer with him. I am thankful."
For the Cedars, Urena Batista was the top runner for a Lebanon team that went 4-3 in Section 1. The victories included a win over Cedar Crest, the first time in the modern history of the Lebanon program. The season ended with the team finishing 14th at the District 3 Championships.
Now that his high school cross country career is over, he will continue training through the winter months, competing in indoor track ahead of the spring season. During this time he will continue to weigh his options for college, as he is hoping to continue his development as a runner.
Oh, and for as fast as he is when running, Urena Batista is able to be caught at times, conducting himself by a code of "Walk slow, run fast".
For now, we will not time his walking, but we will be looking forward to what Urena Batista will accomplish during the rest of his time running as a Lebanon Cedar.
2023 PIAA Cross Country State Championships: Full LebCo Results
---
Read about this week's Female Athletes of the Week – Aeryn Marks & Mallory Hudson
For a full list of this week's nominees, check out: Athlete of the Week Voting: Week of October 30th.
Previous Winners Update
Jake Williams (Week of 9/4): Rushed for 250 yard and 3 TDs as ELCO won their District 3 opener against Big Spring.
Kody Boyer (Week of 9/11): Season ended.
Fernando Marquez (Week of 9/11): Bye week.
Riley Messinger (Week of 9/18): Season ended.
Luke Shaffer (Week of 9/25): Season ended.
Reagan Flynn (Week of 10/2): Season ended.
Elliott Kreider (Week of 10/2): Carried the ball for 19 yards, scoring a TD. Anchored the defense at linebacker.
Camden Marquette (Week of 10/9): Season ended.
Myles Watson (Week of 10/16): Season ended.
Cael Harter (Week of 10/23): Performance highlighted by a forced fumble as the Dutchmen eventually lost to Camp Hill.
Owen Chernich (Week of 10/23): Bye week.