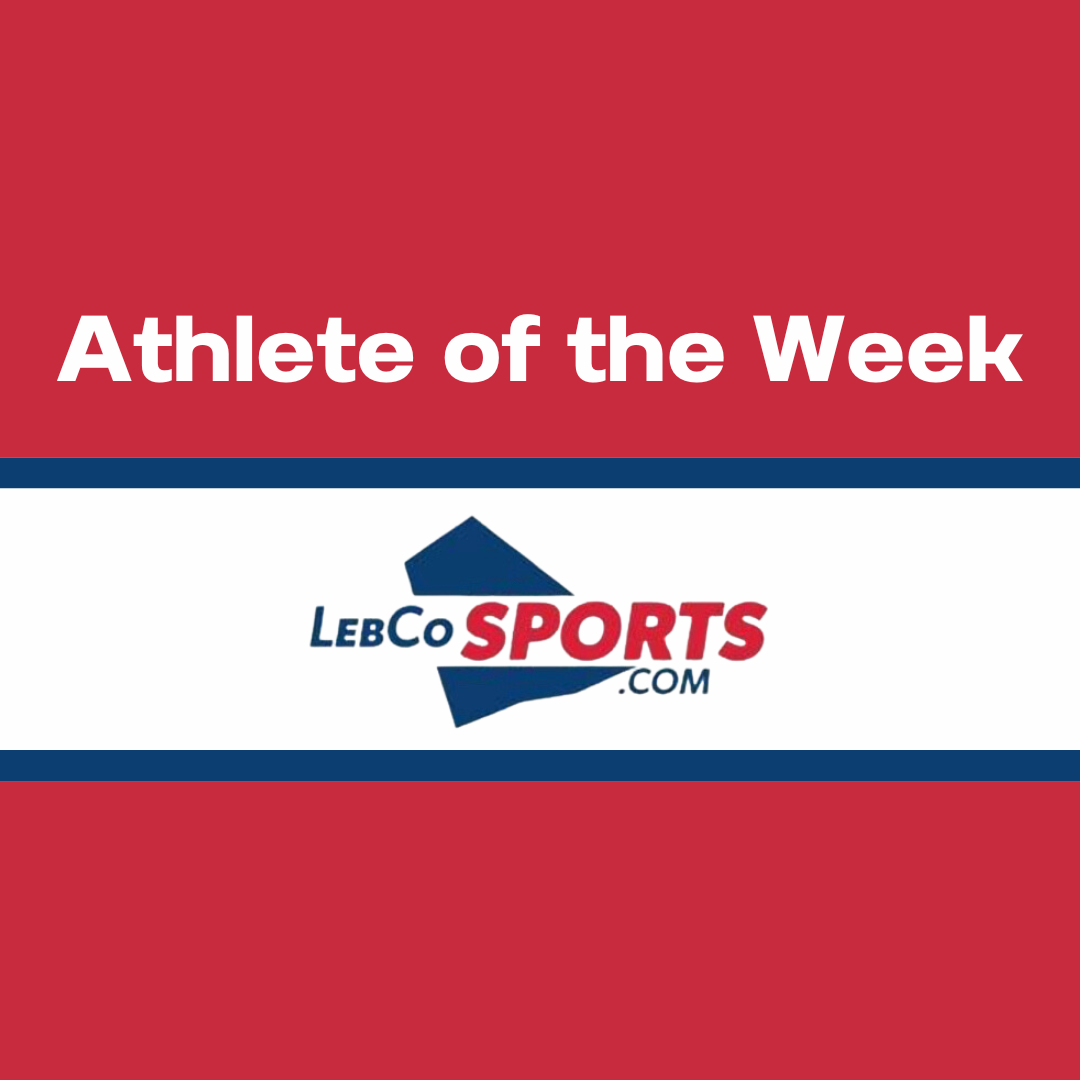 Sponsored by Lebanon Federal Credit Union & WLBR / Froggy Valley 100.1
---
If you like this type of coverage, please let us know by Following us on social media: Twitter/X – @lebcosports1 and Facebook.
For any questions, comments, or discrepancies, please reach out to dan@lebcosports.com.
---
The Palmyra Field Hockey Team entered the District 3 Playoffs as the defending AA Champions with the #1 seed.  Last week, they defeated Garden Spot and Hershey.  In those games, senior Keely Bowers scored a combined 3 goals and added an assist.  The assist was on the Mallory Hudson goal that served as the game winner against Hershey, which also clinched a PIAA State Playoff berth for the Cougars.  For her efforts, Bowers was selected as the LebCo Female Athlete of the Week.
When looking back on the game against Hershey, who they defeated in last year's District Finals, Bowers said, "Everyone was fired up for the game and ready to play and we showed that on the field. Our passing and communication and overall team play was some of the best hockey we played all year. It was a really fun game to be a part of and I am proud of the way everyone performed."
The captain went on to praise the efforts of her teammates, saying, "Without them and their unselfishness I wouldn't be in the position I am today. In all, every game is a team effort and we play for each other and set one another up for success."
On the season, Bowers led the team in goals and assists with 19 and 15.  This offensive attack helped Palmyra to a 15-2-1 record and their first Mid Penn Keystone Championship since 2015.
Bowers shared her gratitude in saying, "I am so thankful to be a part of such a great group of girls and coaches who push us to succeed."
With the District 3 Championship game this Saturday against Northern York, followed by the PIAA State Tournament, Bowers sees her role as being able to "contribute what I can to the team to win every game we can."
While no one wants to think about the season ending anytime soon, once it does, Bowers will get back onto the Basketball court as a member of the Palmyra varsity squad.  Once she graduates in June, she will attend Monmouth University to play Field Hockey and major in nursing.  Balancing a busy schedule as a collegiate student-athlete is a challenge that Bowers will be ready for, especially considering that she already knows where to find caffeine as she loves Dunkin'.
As far as the rest of the Field Hockey season is concerned, Bowers said, "I would like to spend as long as possible playing field hockey with some of my best friends."  We wish Keely and her teammates the best of luck in this becoming a reality.
Check out our recent article about the Palmyra Field Hockey Team when they were the LebCo Team of the Week: Team of the Week – Palmyra Field Hockey (Week of September 25th)
---
Read about this week's Male Athletes of the Week – Cael Harter & Owen Chernich
For a full list of this week's nominees, check out: Athlete of the Week Voting: Week of October 23rd.
---
Previous Winners Update
Reece Woelfling (Week of 9/4): Season is complete.
Hannah Menicheshi (Week of 9/11): Season is complete.
Addie Weiler (Week of 9/18): Will play Annville-Cleona on Saturday for the final State Field Hockey spot.
Madison Brewer (Week of 9/25): Season is complete.
Rowan Ulrich (Week of 9/25): Season is complete.
Kailen Hibshman (Week of 10/2): Will play Annville-Cleona on Saturday for the final State Field Hockey spot.
Dylan Worley (Week of 10/9): Season is complete.
Cara Figueroa (Week of 10/9): Season is complete.