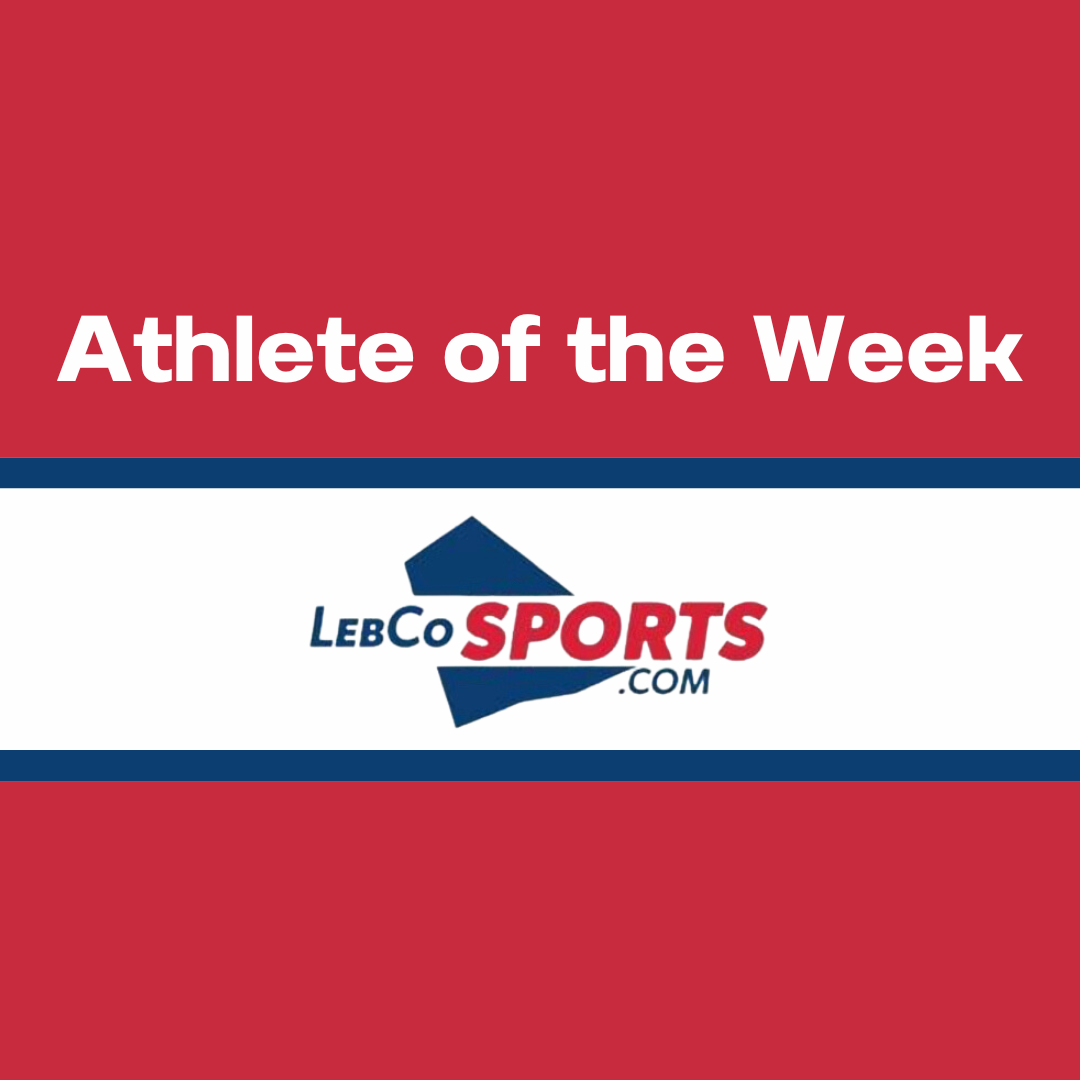 Sponsored by Lebanon Federal Credit Union & WLBR / Froggy Valley 100.1
This was for the Week of October 16th with the voting taking place last week.  Due to an issue with technology, voting was delayed a day and pushed back the writing of this week's pieces.
---
If you like this type of coverage, please let us know by Following us on social media: Twitter/X – @lebcosports1 and Facebook.
For any questions, comments, or discrepancies, please reach out to dan@lebcosports.com.
---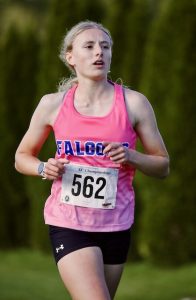 At the Lancaster Lebanon League Championship Meet at South Hills Park, Cedar Crest's Eliana Schneider ran an 18:48.4 to finished 4th.  The sophomore's medal winning performance included a strong finish, where she finished just over the shoulder of the bronze medalist.  In the race, she was the top finisher from Lebanon County.  For her efforts, Ellie was selected by the readers of LebCoSports.com as the LebCo Female Athlete of the Week.
In a post-race interview, Schneider told LebCoSports.com, ""It was probably the best race that I had this season so far. I was tired and just not in it for a lot of the races, but this I was glad that I was able to come out here and just like put a good effort."
In reflecting on the race that qualified her for the District 3 Championship Meet, Schneider went on to say, "I am super happy about my performance. I was able to get myself in the right mindset and put myself out there till the finish."
Cedar Crest Cross Country Head Coach Brandon Risser said of Schneider's performance, "Ellie's race at Leagues was probably the strongest & grittiest cross country race that I've seen her run! She got out strong & attacked the race to establish great position and battled all the way to the finish. She is in a great place with her running right now and is set up well to continue her strong Championship Season at Districts."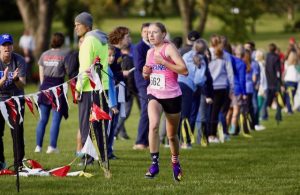 While Schneider is winning the Athlete of the Week for her abilities in distance running, she could be winning these honors for any number of skills she possesses.  During her freshman year of Track and Field, Schneider showed off her range.  She was a top middle distance runner and was a key member of the Cedar Crest 3200m Relay team that placed 7th at States.  She also placed 11th in the High Jump at the State Championship Meet and was one of the top-ranked Javelin throwers, winning the Lancaster Lebanon League Meet by eight feet.
For as talented as she is in scholastic sports, Schneider is also a top-ranked athlete in the world of Mountain Biking.  Her commitment to competing in this sport caused challenges during the cross country season, as several events were delayed and rescheduled due to weather conditions.  However, the net benefit of missing some cross country races may pay off in the postseason as her legs are fresher than they would have been otherwise.
During the winter season Schneider stays busy competing in Cross Country Skiing.
Beyond the athletic realm, Schneider is very interested in music with Indie Folk being her genre of choice.  Currently, she plays the viola, but in the future would like to learn to play the banjo.
What does someone with such a wide variety of talent want to do after high school?  Schneider told LebCoSports.com that she would like to compete as a Division I Heptathlete or continue her career in mountain biking.  In terms of a career choice, Schneider is interested in sports science and environmental science.
Only through a quarter of her 10th grade year, Schneider has time to figure out her future.  For now, she is more focused on postseason racing.  Speaking of her progress through the championship season, this Saturday she will be making a return appearance to Hershey to compete in the PIAA State Championships after finished 24th at the District 3 Meet this past weekend.  Good luck, Ellie!
---
Read about this week's Male Athlete of the Week – Myles Watson
For a full list of this week's nominees, check out: Athlete of the Week Voting: Week of October 16th.
---
Previous Winners Update
Updated through 10/26
Reece Woelfling (Week of 9/4): Season is complete.
Hannah Menicheshi (Week of 9/11): Season is complete.
Addie Weiler (Week of 9/18): Played a major role in ELCO Field Hockey's  win over Berks Catholic to open Districts.
Madison Brewer (Week of 9/25): Season is complete.
Rowan Ulrich (Week of 9/25): Season is complete.
Kailen Hibshman (Week of 10/2): Played a major role in ELCO Field Hockey's  win over Berks Catholic to open Districts.
Dylan Worley (Week of 10/9): Season is complete.
Cara Figueroa (Week of 10/9): Played in the District 3 matchup against Warwick, Cedar Crest's first District appearance in several years.