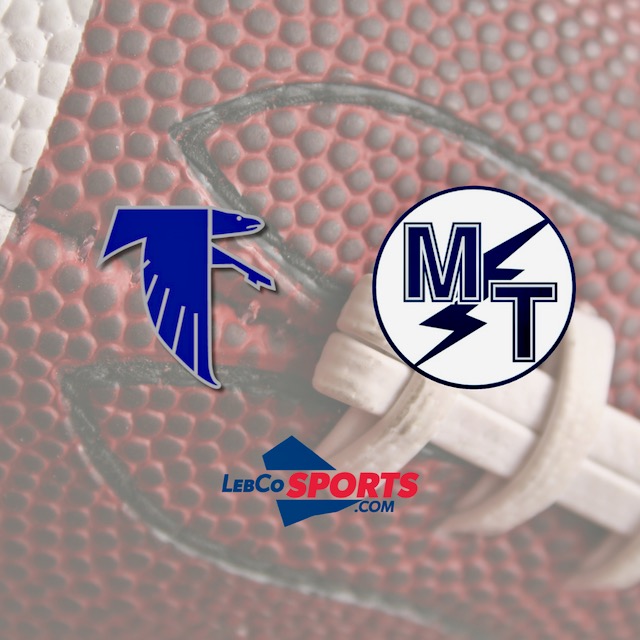 By Robert Griffiths, Guest Contributor
Will the autumn wind bring an upset?
Like the fall air, the winds of football fortune can blow hot or cold. Coaches that have been around the sport long enough have all experienced that game where they knew their team was favored and thought their team was prepared and ready. Yet, they find themselves standing on the sideline as the opposing team takes a knee and watching the final seconds tick off the clock. They have lost a game they should have won.
Football is a fickle sport. It is not unusual for the elite team to end up losing and the underdog win. It is always interesting to hear a coach's comments to the media after his team pulls off a big upset. Usually, the winning coach will say something to the effect that his team worked hard at practice all week and were confident they would win. Well, don't you do that for every game? The truth is, more often than not, the winning coach doesn't know why his team pulled off this upset. Why the passes were sharp and on target, why the turnovers went their way, or why the plays that didn't work well in the past worked tonight. By the same token the losing coach is not exactly sure why the winds of fortune blew against his team. Although, breaking down the game film usually sheds some light on the outcome.
There happens to be a game on tap this week that offers the opportunity for a good team to upset an elite team. This game has the ingredients for an upset, but the winds of football fortune will have the final say.
Cedar Crest Falcons

(5-1) at

Manheim Township Blue Streaks

(6-0)
On paper, the Blue Streaks should win this game handily. Manheim Township is ranked 5th in the state, handing both Harrisburg and Spring-Ford their only losses of the season.
Manheim Township brings to this game a potent offense led by QB Haydon Johnson. Johnson is an extremely accurate passer, completing over 75% of his passes for 1479 yards and 24 TD's. There is also no shortage of skilled receivers, beginning with Landon Kennel with 35 receptions for 612 yards and 17 TD's, Nick Palumbo with 17 receptions for 313 yards and 2 TD's, and Antonio Vazquez with 10 receptions for 193 yards and 2 TD's.
Although, an opposing team cannot simply concentrate on stopping the Blue Streaks passing game because they can also hurt you with a solid ground game lead by Declan Clancy with 519 yards gained and 9 TD's. Quarterback Haydon Johnson also has the ability to tuck the ball and gain yardage with 155 yards gained and 3 TD's.
Defensively, Manheim Township is also dominating. The Blue Streaks lead Section 1 teams only giving up 195 yards per game. There does not appear to be any holes in Manheim Township's game, offensively or defensively.
The Cedar Crest Falcons are undoubtably a good football team. The Falcons only loss this season to Wilson was a game of missed opportunities and points left on the field. The Falcons, under Head Coach Wildasin have consistently been a good, competitive team. Although, they have also been a team that cannot seem to get both legs over the fence into the field of elite teams. This Friday night game could change that perception.
When the Falcons load the team busses to head over and meet the Blue Streaks they will do so with a group of talented and athletic football players. Like Manheim Township, the Falcons are solid offensively and defensively.
On offense, the Flacons are lead by QB Jackson Custer, who has completed over 57% of his passes for 591 yards. An opposing defense also needs to be aware of his running ability. So far this season he has gained 196 yards on the ground Custer is a well rounded and experienced team leader with a supporting caste that can hurt an opponent on the ground or in the air.
The Falcon receivers are dangerous and athletic. Beginning with Jack Waranavage who caught 3 passes for 103 yards and 2 touchdowns in last week's game against Reading. Along with Waranavage the Falcons have other talented pass catchers with nice numbers this season: speedy Owen Chernich has 20 receptions and 202 yards, Leo Tirado with 4 catches for 72 yards, and Aiden Schomp with 6 receptions for 41 yrs.
The Falcon zone read running game is the focus of their offense. They have proven they can run between the tackles or around the edge with hard running Fernando Marquez with 368 yards gained and 9 TD's along with shifty Alex Abreu, gaining 233 yards and 3 TD's. Abreu has deceptive speed, if he gets around the corner he is able to break a big run.
Defensively, the Falcons are ranked right up there with Manheim Township. Cedar Crest has only given opponents an average of 209 yards per game. They are especially proficient at stopping the opponents running game giving up less than a 100 yards rushing per game. Although, they have not faced an offense as dominant as the Blue Streaks.
If I were Falcon Head Coach Wildasin I would steal the pre-game speech of Herb Brooks given before the US Hockey Team took the ice against the unbeatable Russian Team. It would go something like this:
" Tonight we play with 'em. Tonight we stay with 'em and we shut them down because we can. Tonight we are the best football team in the state. You were born to be football players–every one of ya. You were meant to be here tonight. This is your time."
Maybe this Friday night will be "your time" for Cedar Crest Football Team, because in the autumn wind–miracles do happen.
Week 7 LebCo Match-ups
Annville-Cleona @ Lancaster Catholic
ELCO @ Octorara
Lebanon @ Manheim Central
Northern Lebanon @ Kutztown
Palmyra v Red Land
Check back to LebCoSports.com for all of the results from Week 7.