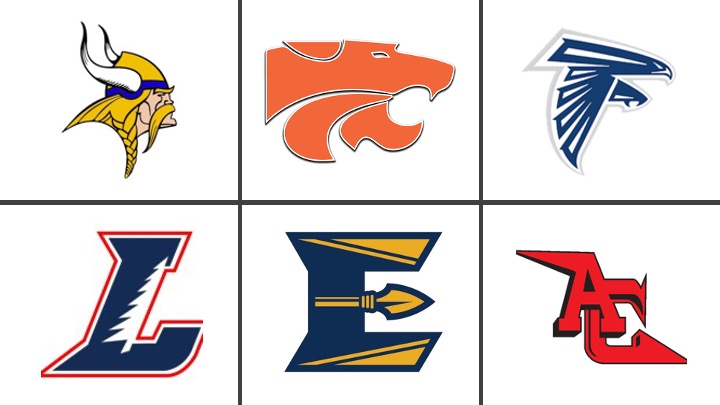 Annville-Cleona Dutchmen 
Lancaster-Lebanon League Section 4
Head Coach: Jim Blouch
Key Players: Julia Myers (Sr.); Sage Sherk (Sr.); Sarah Speraw (Sr.); Rebekah Sperlich (Sr.); Izzy Soliday (Sr.); Rowan Ulrich (So.)
Key Losses: Gabriella Blouch
Outlook: The 2021 Annville-Cleona team finished 10-3-1 and narrowly missed making it to the District 3 Tournament.  For 2022, they return many of the pieces that contributed to racking up double-digit victories and a second place finish in Section 4 last year.  Included in the mix are Speraw (1st Team All-League, defender) and Sherk (2nd Team Section 4, forward), along with a slew of other experienced players.  This will allow the team to continue developing, while replacing the players they lost to graduation.  If all goes according to plan, look for Annville-Cleona to heavily challenge their opponents for the Section 4 title.
---
     Cedar Crest Falcons 
Lancaster-Lebanon League Section 1
Head Coach: Scott Steffen
Key Players: Abby Boyle (Sr.); Stella Ludwig (Sr.); Abrielle Miller (Sr.);Alyssa Vandett (Sr.);Emilee Walborn (Sr.); Myah Wright (Sr.); Lily Young (Sr.); Kayla Myer (Jr.); Anna Durning (So.); Susie Hoffman (So.); Alaina Miller (So.)
Key Losses: Kirstin Brown (Coastal Carolina); Kayla Harchuska; Julie Marrero
Outlook: The 2021 Cedar Crest Falcons went 9-6-3, earning a spot in the District 3 playoffs for the first time in five years.  They hope to build on that this year with a strong senior class returning to the pitch.  The senior leaders include Boyle (2021 LL Section 1 – 1st Team All-Star, midfield) and the very talented Young who is coming off her third ACL tear.  Section 1 is very tough, but the type of competition that the Falcons see in these matchups will sharpen their skills for a potential run in this year's District 3 Tourney.  Of course, they have to qualify first, but this is a highly skilled, experienced squad that is determined to make it happen.
Additional Note: Last week, Jeff Falk covered Cedar Crest as they defeated Cocalico.  Find the full article here.  For her efforts in her return, Lily Young was named the LFCU Player of the Week.
---
    ELCO Raiders  
Lancaster-Lebanon League Section 3
Head Coach: Derek Fulk
Key Players: Carissa Bender (Sr.); Julia Bidelspach (Sr.); Carley Kleinfelter (Sr.); Samantha Nelson (Sr.); Carsyn Boyer (Jr.)
Key Losses: Melissa Axarlis; Campbelle Boltz; Kailey Eckhart; Emily Miller (LVC); Abby Sargent (Alvernia)
Outlook: It would be an understatement just saying that ELCO had a successful season in 2021.  Here's some context: The Raiders went 13-3 in the regular season, were Section 3 Champions, entered the District 3 Tournament as the #2 seed, lost in the District Finals on penalty kicks, and played in the PIAA State Tournament.  While they lost several key players to graduation, they return a boatload of talent, including Boyer (1st Team All-League, midfield) and Bender (1st Team Section 3, defender).  This is a team with experience that Coach Fulk (2021 Section 3 Coach of the Year) is confident can compete at or beyond the level they did last season.
---
     Lebanon Cedars
Lancaster-Lebanon League Section 3
Head Coach: Heidi Evans
Key Players: Alexa Lopez (Jr.); Seira Wolfe (Jr.); Olive Brandt (Fr.)
Key Losses: Isabella Hoffman; Ashley Jocham (PSU-Berks)
Outlook: The Cedars are looking forward to the 2022 season and putting into action all of their off-season work.  Coach Evans points out that while the team is young, the girls have trained together much of the summer in order to bridge the experience gap that they face when entering most matches.  With a proper mentality focused on growth, this Lebanon group should grow up fast in a League that is very rich with soccer talent.  Coach pointed out that there are also some non-league match-ups to which the team is looking forward, as it will provide a better indication of progress the team is making.
---
     Northern Lebanon Vikings
Lancaster-Lebanon League Section 4
Head Coach: Jeff Snyder
Key Players: 10 seniors lead the collective charge
Key Losses: Ashlyn Messinger (Clark's Summit); Ella Whitman
Outlook: Losing a goalie is always tough, but replacing your school record holder for career shutouts is even more difficult.  That is what Northern Lebanon is tasked with this season as Ashlyn Messinger is one of five members of last year's team that they lost to graduation.  Additionally, the Vikings were moved from AA to AAA, so they will now be competing against larger schools for the coveted playoff spots.  While this may sound ominous, there is actually a lot for Coach Snyder to be excited with this year's team.  The 2021 team went 11-7 while scoring 46 goals. Additionally, the 2022 edition returns ten seniors on a team that values the collective effort.  In fact, Snyder refused to list any individual standouts, even though he has Hannah Wanyo (2021 LL Section 3 – 1st Team All-Star, midfield) and Jaelyn Bradley (2201 LL Section 3 – 2nd Team All-Star, defender) on his roster.  If the team can play together and stay injury free, they may be able to challenge for the Section 4 title and a District playoff berth.
---
   Palmyra Cougars
Mid-Penn Conference – Keystone Division
Head Coach: Tim Grinstead
Key Players: Anna Edwards (Sr.); Maddie Grinstead (Sr.); Bridget Krikorian (Sr.); Katie Pavusek (Sr.); Maggie Webb (Sr.); Delaney Miller (So.)
Key Losses:  Madison Julian (JMU); Katelyn Monette (Penn State-Harrisburg); Zoe Smith
Outlook: Palmyra has put together a stretch of three straight winning seasons after going 9-7-1 in 2021.  This earned them a spot in the District 3 tournament, in which the Cougars lost 5-4 in the opening round.  This year, a classification change moves them from AAA to AAAA, which will change the landscape for post-season qualification.  However, Palmyra is up for the challenge, returning several members from last year's team that are hungry for more.  This is a tight group, with eight of their seniors playing together to win national title in club play.  With their vast experience in scholastic and club play, Palmyra will be a difficult team to play against as they vie for the Mid-Penn Conference title and ready themselves for the postseason.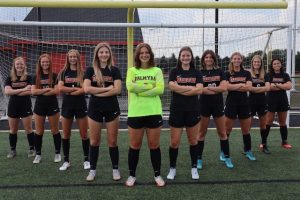 ---
If you are looking to provide feedback or are a business or individual interested in providing sponsorship to aid our mission at LebCoSports, you are asked to contact Dan by emailing dan@lebcosports.com.