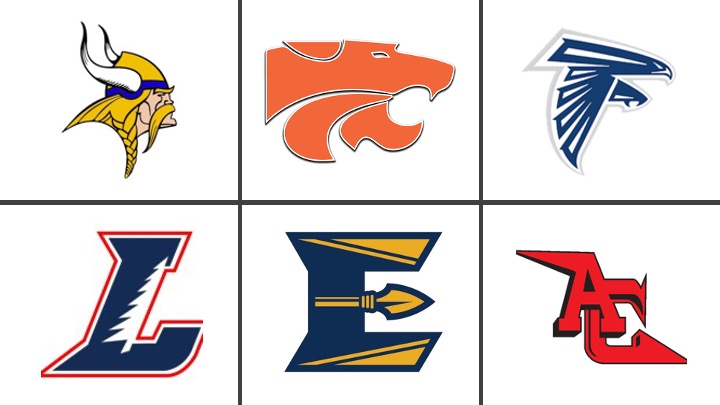 Annville-Cleona Dutchmen 
Lancaster-Lebanon League Section 3
Head Coach: Liz Safstrom
Key Players: Isabel Harnish (Sr.); Emma Lively (Sr.); Kaylyn Stokes (Sr.); Laney Kreider (Jr.); Hope Wagner (Jr.)
Key Losses: Leah Wilson
Outlook: With a 7-5 record last year, the Annville-Cleona tennis program has seen improvement over the past several years.  When it comes to tennis, this has resulted in a higher level of interest among those in the school community, which has made recruitment a much more fruitful endeavor.  In addition to several promising new recruits, the team welcomes back several leaders who will be able to guide the team.  In Coach Safstrom's program, each individual is asked to set goals for themselves, along with the team setting goals.  Early reports are that each member of the 2022 team is 100% committed to the goals they have set and are putting in the work to reach them.  If this continues, look for Annville-Cleona to improve yet again this season.
---
     Cedar Crest Falcons 
Lancaster-Lebanon League Section 1
Head Coach: Patrick Finley
Key Players: Talia Thomas (Sr.); Kailyn Do (Jr.); Annie Forry (Jr.)
Key Losses: Maddie Grimes; Sarah Groh; Bex McCurdy; Katie Ponessa; Kylie Zimmerman
Outlook: Coach Finley is entering his first season as the head coach of the Falcons.  He inherits a team that finished 2021 with a 6-7 record and then lost five seniors to graduation.  However, Finley is excited with the talent level that his young players have exhibited early in the season, especially when it is combined with the leadership and maturity that they have displayed.  It may take a bit of time before the team's ability can be fully assessed, but as their mentality and hard work leads to incremental improvement it will no doubt result in tally marks in the win column.
---
    ELCO Raiders  
Lancaster-Lebanon League Section 3
Head Coach: Chris Gyorke
Key Players: Ali Bender (Sr.); Camryn Lehr (Sr.)
Key Losses: None
Outlook: A season ago, the Raiders finished with a 9-5 record, just missing a District 3 playoff berth.  This season, they return their full starting lineup from that squad.  Included in the mix is Bender, who last year was individual Lebanon County champion, a Section 3 All-Star, and an individual District qualifier.  While at the District 3 Championships, Bender also finished 4th in the doubles competition with fellow senior Lehr by her side.  Bender and Lehr now lead the Raiders into competition in a strong Section 3 that boasts the likes of Lancaster Catholic and Lancaster Country Day.  Coach Gyorke's goals for his team are modest in scale, as he hopes the team can win two more matches than last year, but it also means that his team would more than likely finish high enough in the power rankings to be invited to the District 3 Team Championships.
---
     Lebanon Cedars
Lancaster-Lebanon League Section 2
Head Coach: Cathy Uzar
Key Players: Aaliyah Ferrer (Sr.); Iris Krouse (Jr.)
Key Losses: Cassie Conner; Catalina Cruz; Ava Meyer
Outlook: This may not come as a shock, but there are more basketball than tennis courts in Lebanon City.  This translates into the fact that the majority of Lebanon's tennis recruits are often new to the sport.  This is a challenge welcomed by Coach Uzar, as she returns for her sixth campaign.  There is an excitement to developmental aspect when she is able to help her athletes learn how to compete within a game that is seen as a lifelong sport.  Once that fuse is lit, there is no telling how far many of the Cedars may be able to develop, but you may see Lebanon putting out a strong starting lineup if they continue to support one another in challenging one another each day in practice.
---
     Northern Lebanon Vikings
Lancaster-Lebanon League Section 3
Head Coach: Matthew Berdinka
Key Players: Cora Lerch (Sr.); Aryana Via (Sr.)
Key Losses: McKenna Lambrecht
Outlook: As a team the Vikings enter the 2022 season with the odds stacked against them, as they struggle to find players.  Of the six varsity players, four have not played tennis before.  To the average person, this situation might seem like there is not any upside, but to Coach Berdinka it offers an opportunity to help players develop and find a love of the game of tennis.  It may also be worth noting that while there is a team element in tennis, it is also an individual game.  If the team can support each other as each individually develops, there will be far more victories than the team win-loss record will indicate.  As this occurs, it is highly probable that this will result in a bright future for the Northern Lebanon program.
---
   Palmyra Cougars
Mid-Penn Conference – Keystone Division
Head Coach: Matt Opilo
Key Players: Natalie Isett (Sr.); Marissa Nicholson (Sr.); Nitya Patel (Sr.)
Key Losses: Brynn McCafferty; Evangeline Etnoyer; Samantha Hauck; Daniela Offner
Outlook: The 2021 Lady Cougars finished their schedule with a 10-5 record, but went on to graduate six of their nine top players.  The good news is that they have three returnees, including Patel who played in last year's District 3 Tournament in both singles and doubles.  Building on the veteran experience, Coach Opilo sees the team's young talent developing quickly, which should make Palmyra competitive throughout the season.  One of the team's major goals is to win the Lebanon County Championship (which as you've read will include a very talented field).
---
If you are looking to provide feedback or are a business or individual interested in providing sponsorship to aid our mission at LebCoSports, you are asked to contact Dan by emailing dan@lebcosports.com.