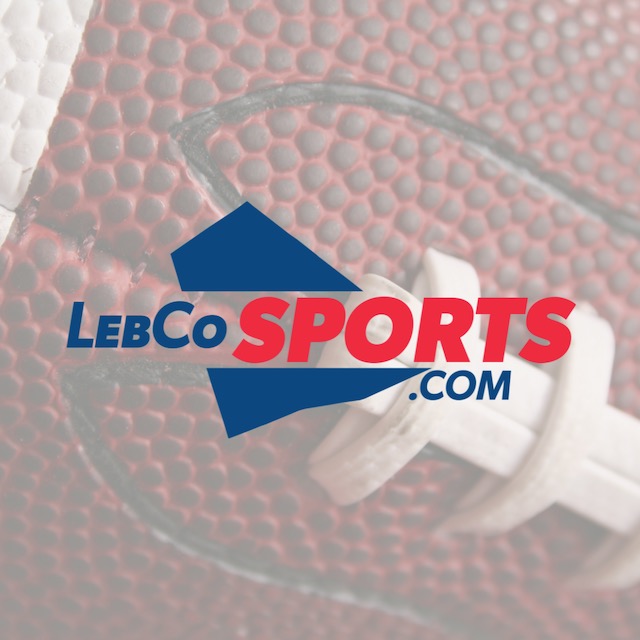 With Week 8 of high school football action now complete, we wanted to start providing game capsules even as we continue to get information about the games, such as official stats, compiled over the next few days.
This piece will be updated as soon as we get the information necessary.  Essentially, this will be a working document for the next few days.  Keep checking back as we make updates.
For any questions, comments, or discrepancies, please reach out to dan@lebcosports.com.
---
---
---
Cedar Crest 48, McCaskey 6
The Falcons entered the game with a 5-2 record and were hoping to make it 6-2 as they welcomed the JP McCaskey Red Tornado to South Lebanon.  McCaskey entered the game with a 2-5 record and were coming off a win over Reading.  Crest was coming off their meeting with powerhouse Manheim Township and looking to rebound in a game where they knew on paper that they held the advantage.
The game started with a. quick three-and-out from McCaskey.  Cedar Crest took over at McCaskey's 44-yard line, then promptly drove down the field.  This set-up a 3-yard plunge into the end zone by running back Fernando Marquez.  Shortly afterward, Crest again was in scoring position and this time it was fellow running back Alejandro Abreu who took the handoff 11 yards, giving the Falcons a 14-0 lead.
McCaskey was not going to go without a fight and scored a touchdown to bring the score back to 14-6.  However, Cedar Crest would drive down the field, with Marquez again finding his way into the end zone on another 1-yard plunge to make the score 21-6.  While Marquez typically scores in short yardage situations, when he scored on the next drive, he would do so from 21 yards out to give Crest a 28-6 lead going into halftime.  Marquez rushed for nearly 100 yards and 3 touchdowns in first two quarters.
The 2nd half started with another Cedar Crest touchdown, this time with quarterback Jackson Custer finding tight end Aiden Schomp on a 37-yard pass play.  Halfway through the 3rd quarter, Marquez would add his 4th touchdown of the night on a 41-yard run.  Those two scores made it 42-6 in favor of the home team.  Freshman running back Eli Beard would go onto add another score late in the game to make the final score 48-6.
The Falcons improved their record to 6-2.  They will now begin preparing for an away game next week at Hempfield.
*Special thanks to Chad Thomas for tagging us on Twitter/X throughout the game
Cedar Crest Stats
Rushing: Fernando Marquez – 15 carries, 178 yards, 4 TDs
Defensive Leaders: Tristan Long – 11 total tackles, 1 solo, 2 tackles for loss, 1 sack; Caleb Dorshimer – 9 total tackles, 1 tackle for loss; Richie Hernandez – 9 total tackles, 1 tackle for loss; Malachi Victor – 9 total tackles, 3 solo, 1 tackle for loss; Aiden Schomp – 7 total tackles, 1 solo, 2 tackles for loss, 1 sack; Cam Simone – 5 total tackles, 4 tackles for loss, .5 sack; Fernando Marquez – 2 total tackles, .5 sack; Kaeleb Fees – 1 solo tackle, 1 INT;
---
Annville-Cleona 42, Pequea Valley 6
Last week, Annville-Cleona racked up what was arguably the biggest win in the school's history when they defeated perennial powerhouse Lancaster Catholic. Coming off that major win that put the Dutchmen in the driver's seat of Section 5, Annville was hoping to keep things rolling when they hosted Pequea Valley on Friday night.
If you've been paying attention to the Dutchmen this year, you probably know these two things: 1) They love to run the ball; 2) There is a new "star" every week.  These two things were mostly true again this week.
Senior running back Cael Harter got the scoring started when he ran into the end zone from 11 yards out.  A Mina Elzek PAT would give Annville a 7-0 lead just over four minutes into the game.
After a pause in the scoring action, Harter would again score, this time on a 7-yard run.  The Dutchmen now held a 14-0 lead with just over eight minutes remained in the 1st half.  A little over three minutes later, Harter would score his 3rd touchdown of the evening, this time on a 23-yard run.  With just under two minutes remaining until halftime, the Dutchmen decided to throw the ball and quarterback Cameron Connelly found Jonathan Shay for a 14-yard touchdown reception.  The scoring for the half was not yet done, as Harter took a 28-yard run into the end zone with under a minute left in the half.  When the two teams went to their locker rooms, the scoreboard read 35-0 in favor of the home team.  Harter would finish the game with 4 touchdowns, all in the 1st half.
In the 2nd half, the scoring parade calmed down.  With the game well in hand late in the 4th quarter, backup quarterback Wyatt Mase would score on a sneak.  Pequea Valley would then avoid the shutout by scoring a touchdown of their own.  The game ended with a score of 42-6.
Annville finished the game with 333 rushing yards, led by Harter's 212.
Annville-Cleona improved their record to 6-2, but more importantly now hold a 5-0 record in Section 5.  Next Friday, they will play another 5-0 Section 5 team when they host Schuylkill Valley.
Coach's Thoughts
Coach Matt Gingrich offered his thoughts after having the opportunity to watch the film immediately following the game.
About the first part of the game, where Annville was dominant, Gingrich said:
"The kids did great in the first half.  Pequea Valley had a great game plan, and we struggled in the beginning.  After that, we really took advantage of our strengths."
When it came to the 2nd half, Gingrich told us:
"The second half was very choppy, but we were able to get a lot of kids in and came away with a win."
Offering his final thoughts and pointing the efforts of his top athletes on Homecoming night, he said:
"We are very happy that Cael Harter and Darrian Holloway won the Steve Johnson Homecoming MVP Award!"
Annville-Cleona Stats
Rushing: Cael Harter – 19 carries, 212 yards, 4 TDs; Bryce Keller – 8 carries, 35 yards; Cameron Connelly – 3 carries, 33 yards; Jonathan Shay – 4 carries, 23 yards; Wyatt Mase – 3 carries, 6 yards, TD; Ryan Barrientos – 6 carries, 16 yards; Hudson Sellers – 3 carries, 8 yards
Passing: Cameron Connelly – 2/4, 23 yards, TD
Receiving: 1 reception, 9 yards; Jonathan Shay – 1 reception, 14 yards, TD
Defensive Leaders: Darrian Holloway – 11 total tackles, 8 solo, fumble recovery; Cael Harter – 11 total tackles, 5 solo; Hudson Sellers – 12 total tackles, 7 solo, 1 tackle for loss; Jonathan Shay – 6 total tackles, 3 solo, 1 sack; Damien Miller – 10 total tackles, 5 solo, 2 tackles for loss, forced fumble, fumble recovery; Aidan Blauch – INT, 40 yards on return; Jaxon Speece – 2 solo tackles, forced fumble
Special Teams: Mina Elzek – 4/5 PAT; Jonathan Shay – 2 pt conversion
---
Northern Lebanon 28, Columbia 19
While Northern Lebanon's offense has had trouble at times getting going this season, there is no argument that their defense has been tough in every game they have played.  They entered Week 8 coming off of what may have been their most complete team victory of the season, defeating Kutztown last week.  For their homecoming game this week, they welcomed a gritty Columbia team and were hoping to improve upon their 3-4 record to move back to .500.
Columbia would not make it easy on the Vikings early on in this one, stopping the first Northern Lebanon drive and then converting that change of possession into a 7-0 lead.  That score would not remain for long, as Brendan Ryan took the kickoff return 80+ yards for a touchdown to knot the game up at 7-7 with just over seven minutes left in the 1st quarter.
On the next drive, the Viking defense would force their first turnover of the night, with Brady Ryan recovering a fumble.  On the very next place, quarterback Kael Erdman connected with running back Myles Watson on a 44-yard strike.
When Columbia got the ball again, Moises Gonzalez hit the quarterback to force another fumble.  However, an interception of their own kept Columbia close.  Northern Lebanon would return the favor when Gonzalez had an interception of his own.  That drive would then end in a missed field goal.
On the next possession, Columbia fumbled it away at their own 6-yard line.  Eli Ostermayer got the call and ran the ball into the end zone to give Northern Lebanon a 21-7 lead.  Columbia would then score to make the score 21-13 before halftime.  The two teams would trade interceptions, with Luke Shaffer ending the half with one of his own.
Late in the 3rd quarter, Gonzalez took a 48-yard run to the house to give the Vikings a 28-13 lead.  Despite a Tanner Feagley sack that led to another turnover, Columbia refused to go away.  They would make the score 28-19 on a long passing touchdown with just over five minutes remaining.  After an untimely fumble, Brady Ryan had his second takeaway of the night, this time an interception to end the Columbia threat.  Columbia would get the ball back once more, but the game ended on a Feagley sack as time expired.
The Viking defense ended the game having forced 7 turnovers.
Northern Lebanon is now 4-4 and 3-2 in Section 5.  They will travel to Hamburg next week before hosting Annville in Week 10.
Coach's Thoughts
On Saturday, we caught up with Coach Rice following Friday's win. 
He shared his initial thoughts about the team victory by saying: 
"It was our third week in a row where we had overall team effort towards our win. The defense stepped up numerous turnovers. Again, they were led by Luke (Shaffer). He had an interception himself, plus another 11 or 12 tackles. Mo had an interception. He had numerous tackles. We had a special teams touchdown in that and the fact that our run game kind of stepped up to support our limited ability to throw the ball due to conditions and whatnot, it was nice to see a team victory again." 
In terms of playing against a tenacious Columbia team, Rice said: 
"Our original plan was to kind of come out and we were looking to out physical Columbia. We thought we had the right system in place and the players in place to do so from the very first drive and that's what our attempt was. They answered the call. They kind of stopped us. In that aspect, so credit to them for being a very well coached, good, physical strong team."
There were several parts of the game that did not go in Northern Lebanon's direction, which kept it a tight game until the final whistle. About his team's mentality throughout the game, Rice said: 
"That game was full of ebbs and flows. There were moments where you know our backs are a little bit up against the wall momentum going back to Colombia's side. There was no point in that game where I saw any type of even a negative body language. Our guys stay positive every time we came to the line. I was like, hey, we got this. Let's keep pushing. And that's coming from players too, not just coaches."  
In terms of their overall mentality, Rice said of his team: 
"I'm incredibly happy overall with just where we're at with our whole mentality as a team right now. I actually believe it stems from that close loss to Schuylkill Valley. Our overall vision as a team right now, is like wait: You know we are? We're actually a good team, we're in a position to do something here and we."
After that tough loss to Schuylkill Valley, Rice and his coaches offered a reset to the team. On that front, Rice said: 
"We laid out for the team just about what the month of October could be could do for us if we came out on the more successful side of these games and that's what we've been doing."
He then shared that he's excited to see what his Vikings will be able to do next week against Hamburg. 
Northern Lebanon Stats
Rushing: Moises Gonzalez – 13 carries 95 yards TD; Myles Watson – 12 carries, 69 yards; Eli Ostermayer – 3 carries 9 yards, TD; Kael Erdman – 3 carries 8 yards
Passing: Kael Erdman – 3/9, 53 yds, TD, 2 INT
Receiving: Myles Watson – 1 reception, 44 yards TD; Tanner Feagley – 2 receptions, 9 yards
Defensive Leaders: Luke Shaffer – 11.5 tackles, INT; Bryce Yocum – 6.5 tackles, 1 sack 1 forced fumble; Tanner Feagley – 3 tackles, 3 sacks, 2 forced fumbles; Brady Ryan – 7 tackles, 1 INT, 1 fumble recovery; Moises Gonzalez – 3.5 tackles, 1 forced fumble, 1 INT
---
Lampeter-Strasburg 49, ELCO 0
Section 4 of the Lancaster Lebanon League is a meatgrinder.  It features some of the best teams in Pennsylvania.  ELCO had already seen two of the powerhouse teams, Wyomissing and Cocalico.  Tonight, they traveled to take on Lampter-Strasburg, another one of those teams that have been good year after year.  ELCO was hoping to improve upon their 5-2 record, knowing that they would need to execute a perfect game plan in order to have a chance at besting the top-rated defense in the LL.
Early on in this one, the Pioneer defense forced a fumble, setting up their offense to take a 7-0 lead less than three minutes into the game.  ELCO's defense, helped by penalties called on the home team, would hold Lampeter in check until the 2ndquarter when L-S would score two touchdowns.  A missed Raider field goal would keep the score 21-0 at halftime.  The 2nd half was all Lampeter, as they piled on the points, eventually winning 49-0.
Despite the tough defensive effort, ELCO was able to rack up some notable yardage.  Jake Williams had 19 carries for 97 yards.  Elliott Kreider carried the ball 4 times for 42 yards. The type of game it was also gave ELCO a chance to give valuable playing time to many back-up players.
ELCO is now 5-3.  With two games remaining against Donegal and Berks Catholic, there is still hope that they can qualify for the District 3 Playoffs.
Coach's Thoughts
We caught up with Coach Bob Miller after the game.  What he had to say is a reflection on his coaching philosophy in general and what he hopes his players leave his program having learned about life:
"I'm really proud of how our kids play every snap with a passion and heart and fight. They never let any opponent or any number on a board or stat dictate who they are. So many youth today let numbers on stuff like social media or what version iPhone they have compared to their friends dictate their happiness and they give up when things don't go right because they aren't mentally tough enough to stick to the plan when times are tough. Not these Raiders. I'm proud of them. These are great young men on the verge of great things because of how they fight every down. We are so close to executing at a high level. These men grew up tonight and we have a great opportunity to show it as we finish the regular season."
Next week will hopefully show just how much his team grew during this week's unwanted outcome.
ELCO Stats
Rushing: Jake Williams – 19 carries, 97 yards; Elliott Kreider – 4 carries, 42 yards; Steven Rosado – 4 carries, 13 yards; Mitchell Frederick – 3 carries, 8 yards; Ellis Gensamer – 4 carries, 20 yards; Griffin Kreider – 1 carry, 3 yards; Ty Landis – 1 carry, 2 yards
Passing: Steven Rosado – 2/7, 10 yards
Receiving: Mitchell Frederick – 1 reception, 5 yards; Sara Miller – 1 reception, 5 yards
---
Cedar Cliff 55, Palmyra 18
Following a tough loss to Red Land, Palmyra entered Friday night as the underdog when they hosted Cedar Cliff at Buck Swank Stadium on what was Military Appreciation night.  Palmyra came into the game with a 2-5 record and were hoping an upset would be in the cards against the 6-1 Colts.
Cedar Cliff struck first to take a 7-0 lead, but the ensuing kickoff created fireworks when Justin Kaplan took it 95-yards to the end zone.  A missed PAT kept the game 7-6, but the Cougars showed that they would not go away easily.
Cedar Cliff attempted to break away with two quick scores just over a minute apart from one another.  This gave them a 21-6 lead, along with the momentum.  With that said, Palmyra again shocked the Colts when Ryan Kowalski connected with Jonathan McDannell on a 52-yard passing play.  After the Cougars were unsuccessful with a two-point conversion attempt, they trailed 21-12 after the 1stquarter.
In the 2nd quarter, Cedar Cliff would add two more scores as they methodically drove down the field.  They would lead 35-12 at the half.
In the 3rd quarter, the Colts score twice more, before adding another touchdown in the final quarter.  Before the final whistle would sound, Kowalski would once again find McDannell for a touchdown, this time on an 11-yard passing play.
Palmyra, now 2-6, will now look ahead to their Week 9 match-up with Milton Hershey.
Coach's Thoughts
We caught up with Coach Pavone own Saturday and he gave us his thoughts on the game.
In terms of the Cougars and the fight they displayed in the gave, Pavone said:
"After a difficult loss last week, I'm proud of the way our kids responded this week against a great opponent in Cedar Cliff. We talked about the need to counter whatever punches they through at is through the course of the game and I felt that we did that especially in the first half."
In terms of what turned the game in favor of the Colts, Pavone said:
"We knew we needed to be able to control the ball and be efficient and secure in our possessions on offense and get off the field on defense to keep ourselves from being worn down by their size. There were just a few momentum plays we needed to go in our direction that didn't."
When It comes to the character of this team, Pavone said:
"Proud of our continued fight and heart. We have been pretty banged up this season and our kids continue to come in ready to work and get better each day."
Palmyra Stats
Rushing: Ryan Kowalski – 2 carries, 21 yards; Justin Kaplan – 5 carries, 16 yards; Braxtin Risser – 6 carries, 15 yards, fumble; Kyle Koennecke – 3 carries, 15 yards
Passing: Ryan Kowalski – 14/23, 163 yards, 2 TD, INT
Receiving: Jonathan McDannell – 6 receptions, 101 yards, 2 TD; Kadan Readinger – 2 receptions, 33 yards; Jason McCurdy – 2 receptions, 16 yards; Kyle Koennecke – 2 receptions, 9 yards; Justin Kaplan – 1 reception, 3 yards; Keagen Kleinfelter – 1 reception, 1 yard
Defensive Leaders: Kyle Koennecke – 8 tackles, 4 assists, 1 sack; Keagen Kleinfelter – 4 tackles, 1 assist; Kadan Readinger – 3 tackles, 1 assist; Kadin Jones – 3 tackles, 4 assists
---
Governor Mifflin 45, Lebanon 0
Lebanon entered Week 8, hoping to continue their development.  On Friday night, they would have to get it done against perennial powerhouse Governor Mifflin, when the two teams met at Alumni Stadium.
Mifflin used a steady offensive barrage and tough defense to build a 20-0 lead by the end of the 1st quarter.  They did not look back, building a 38-0 lead at the game's mid-way point.  Lebanon would go on to limit them to one score in the 2ndhalf.
Lebanon struggled to get anything go on the ground, but falling behind early cause them to throw the ball a lot in this game.  Malachi Briddell led the Cedars with 6 receptions for 43 yards, while Braylon Beaver hauled in 3 for 39 yards. Derek Infante was the leading receiver in terms of yardage, taking 1 catch for 45 yards. Quarterback Paul Trace was 12/27 for 141 yards and did not throw any passes to Mifflin.
The Cedars (0-8) will now look forward to playing on the road against Warwick next week.
---