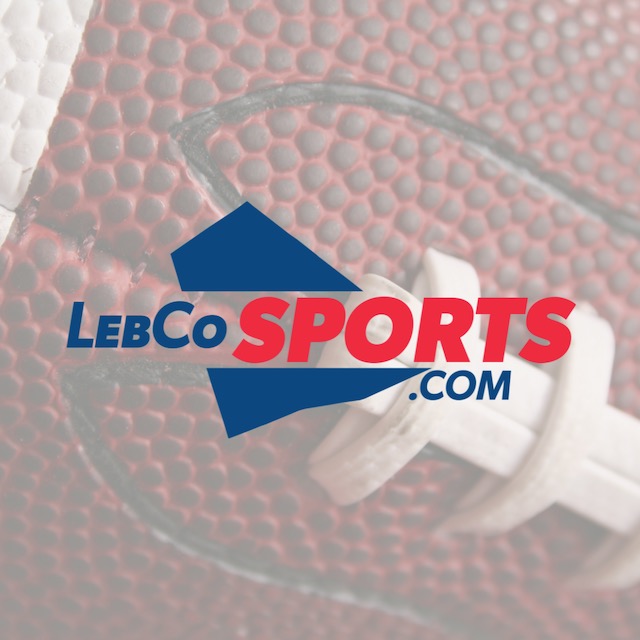 The LebCo Football season kicked off with our local teams going 4-2. Check out the capsules for each game down below.  Be sure to check out the two links at the top as well with Featured Media and the Score Reel.
For any questions, comments, or discrepancies, please reach out to dan@lebcosports.com.
---
Week 1: Fan Submitted Featured Media
---
---
Palmyra Cougars 51, Lebanon Cedars 7
After playing a tight 14-6 game against one another to open the '22 season, there was much hope that this game would offer much of the same. Palmyra had other ideas.  With 7:51 left in the first quarter, the Cougars scored on a 54-yard rush by Braxtin Risser.  Keagan Kleinfelter caught a TD pass from Ryan Kowalski a short time later to make it 13-0 after the 1st quarter.
Beginning the 2nd quarter, the Cougars tacked on two more scores that included a 73-yard run by Justin Kaplan and a 33-yard TD reception by Nathan Eisenhooth. With the score 26-0, the Cedars responded with a 4th down TD pass from Kareem Stoner to Malachi Briddell.  This made the score 26-7 with 4:37 left in the 1st half.  Before the half would conclude, Palmyra's Eli Rose had a pick six and kicker Matt Bordner converted on a field goal as time expired.
Entering the 2nd half with the score 36-7, the Cougars continued to control the game. Much of that control came in the form of the running game that produced 289 yards of offense. Justin Kaplan accounted for 184 of that total.
In the 3rd quarter, Palmyra's Justin Kaplan had a 17-yard run.  The scoring concluded in the 4th when QB Roman Russell found Nate Holt on a 25-yard strike.  An unintended 2-point conversion following a bobbled snap made the game 51-7.  This was the final score of Palmyra's road win to start the season.
Palmyra
Rushing Leaders: Justin Kaplan – 9 carries, 184 yards, 2 TDs; Braxton Risser – 6 carries 68 yards, 1 TD
Passing Leaders: Kowalski, Ryan – 9/15, 69 yards, 2 TDs; Russek, Roman – 1/1, 25 yards, 1 TD
Receiving Leaders: Nathan Eisenhooth – 3 receptions, 50 yards, TD ; Nate Holt  – 1 reception, 25 yards, 1 TD; Keagen  Kleinfelter – 1 reception, 14 yards, 1 TD
Defensive Leaders: Keagan Kleinfelter – 5 tackles, 1 INT; Kyle Koennecke – 4 tackles, 2 sacks, 1 fumble recovery; Eli Rose – 1 INT, TD, 1 tackle for loss; Titus Orlando – 1 sack; Austin Snyder – 1 sack
Lebanon
Rushing Leaders: Cameron Buchmoyer – 6 carries, 41 yards
Passing Leaders: Kareem Stoner – 11/24, 85 yards, 1 TD, 2 INTs; Paul Trace – 4/6, 34 yards
Receiving Leaders: Derrick Briddell – 4 receptions, 52 yards; Malachi Briddell – 3 receptions, 33 yards, 1 TD
Defensive Leaders: Aidan Fernandez – 3 tackles; Josiah Wright – 3 tackles; Jahkeim Medlock – 2 tackles; Colin Johnsen – 2 tackles; Paul Trace – 2 tackles; Jamil Gordon – 2 tackles
---
Cedar Crest 24, North East Philly 0
Following a Fernando Marquez rushing touchdown, junior quarterback Jackson Custer ran for a touchdown of his own and then threw for a touchdown to Jack Waranavage to give the Falcons a 21-0 lead entering halftime.  Cedar Crest tacked on a 35-yard field goal in the 3rd to make it 24-0.
Cedar Crest
Rushing: Fernando Marquez – 12 carries, 71 yards, TD; Alejandro Abreu – 13 carries, 48 yards; Jackson Custer – 4 carries, 2 yards, TD; Jack Waranavage – 1 carry, 5 yards; Owen Chernich – 2 carries, 1 yard
Passing: Jackson Custer – 8/8, 102 yards, TD; Owen Chernich – 1/2, 11 yards
Receiving: Jack Waranavage – 3 receptions, 56 yards, TD; Owen Chernich – 2 receptions, 19 yards; Aiden Schomp – 1 reception, 9 yards; Alejandro Abreu – 1 reception, 5 yards
Defensive Leaders: Caleb Dorshimer – 9 total tackles, 2 solo tackles; Owen Chernich – 7 tackles; Malachi Victor – 7 tackles; Richie Hernandez – 5 total tackles, 2 solo tackles, 1 fumble recovery; Logan Oriel – 1 INT
---
ELCO 42, West York 18
While the win was a total team effort, Jake Williams stole the show (possibly across the whole region), accounting for 5 Raider scores. He rushed for 4 touchdowns of them.  On his first 3 carries, Williams rushed for 199 yards and scored 3 times.  He then led off the 2nd half with a 90-yard kick return for a touchdown.  Elliot Kreider scored the other ELCO touchdown via the ground.
Catching up with ELCO Head Coach Bob Miller after the game, he said, "All I'd say is that I'm really proud of the team.  We asked every player to give every ounce of effort, every play – and they did.  From the sideline to the field; from the start to the finish.
Also a heavenly happy birthday to Tyler Horst.  Coach Miller made note of the play of Tyler's brother Phillip and how he "played his tail off".  He went on to say, "We talked about Honor in Chapter 1 of our team book. Phillip brought honor tonight."
ELCO
Rushing Leaders: Jake Williams – 7 carries, 234 yards, 4 TDs; Elliot Kreider – 14 carries, 57 yards, TD
Passing Leader: Steven Rosado – 2/2, 22 yards
Receiving Leader: Elliot Kreider – 2 receptions, 22 yards
---
Annville-Cleona 52, Hanover 19
When you lose a 2,200 yard rusher like Phoenix Music, one might think the running game will suffer the following year. And losing Alex Long's 117 tackles might take the defense down a notch. You might think that, but if Annville-Cleona's resounding 52-19 pounding of Hanover on Friday night is any indication, conventional wisdom might not be so conventional. Eight players combined for 68 carries for 465 yards on the ground as the Little Dutchmen's bruising running game carried the night. On the other side of the ball, two interceptions accounted for one of the touchdowns for AC and nineteen players accounted for 65 total tackles. As game one showed, Coach Matt Gingrich's crew might prove to be the real deal again in 2023.
Junior RB Bryce Keller's dominating night started early. On the evening, Keller had thirty carries for 208 yards and scored on AC's opening drive. Senior QB Cam Connelly added the next rushing score on a night that saw him with only four attempted passes, but he added 12 rushes for 74 yards. Senior Cash Watson's fumble recovery late in the first quarter set up a Cael Harter TD (4 carries, 56 yards, two TD) to put AC up 20-0 at the end of the first quarter. "I was very proud of how physical we were," Coach Gingrich said late Saturday morning. "It really showed up in the film," he continued, noting that they had "more big blocks and tackles than I can remember in a long time."
The second quarter saw more of the same, as Junior RB Jon Shay rushed for a TD and Connelly tallied his second TD of the night. Hanover rallied with two aerial TDs in the second, but AC answered with a late second quarter 35-yard TD from Harter to go to the locker room up 40-12. Hanover's third quarter TD ended the night for their scoring and AC closed the game out 52-19. Gingrich said "The young kids did a great job stepping up," adding that his sophomore class is filling plenty of minutes. "We still have lots of things to work on, as expected. But I couldn't be prouder of the effort and the attitude."
Harter had 166 all purpose yards. Senior LB Darrian Holloway (six solo tackles, five assists) and Sophomore LB Hudson Sellers (six solo, four assist, one tackle for loss) highlighted the Dutchmen defense. "Darrian is an outstanding linebacker for us and Hudson was playing his first high school football game. (Senior) Damien Miller was great at defensive tackle and on the other side of the ball at guard. Shay had a great game, especially blocking. Connelly did really well at DB. (Senior DE) Timothy Motijo had two tackles for loss. We had some great individual performances that led to a whole team win," Gingrich said.
AC travels to Myerstown to take on ELCO on Thursday. "It will be a short week so we will have to keep it really simple to slow down Jake Williams. He is a great running back—one of the best we will see this year. This will be a great opportunity for us to see how good we are." It's fair to say that the upcoming matchup, featuring a great back like Williams against a stout AC defense and AC's own punishing rushing game against a solid ELCO defensive unit could be an early contender for game of the year in Lebanon County. For their part in week of two of Lebanon County football action, the Annville-Cleona Little Dutchmen Football squad will see to it. – Written by Steve Beard
Annville-Cleona
Passing: Cam Connelly – 1/4, 9 yards
Rushing Leaders: Bryce Keller – 30 carries, 208 yards, TD; Cam Connelly – 12 carries, 74 yards, 2 TDs; Jon Shay – 8 carries, 62 yards, 2 TDs; Cael Harter – 56 yards, 2 TDs
Receiving: Cael Harter – 1 reception, 9 yards
Defensive Leaders: Darrian Holloway – 11 tackles; Hudson Sellers – 10 tackles, 1 sack; Cael Harter – 2 tackles, INT, TD; Timothy Montijo – 5 tackles, 2 sacks; Jason Speece – 1 sack; Aidan Blauch – INT
Kicking: Mina Elzek – 4/6 PAT
---
Pine Grove 20, Northern Lebanon 17 (OT)
Northern Lebanon was locked in a defensive effort with Pine Grove that ended with an overtime loss for the visiting Vikings.  The Vikings scored two touchdowns, with Brendan Ryan and Luke Shaffer on the receiving ends of passes thrown by quarterback Kael Erdman.  Garrett Bohn added a field goal and was 2/2 on PATs.  On defense, senior linebacker Luke Shaffer picked up where he left off last year, accounting for 17 tackles with one being a sack.  Bryan Mitzel added an interception.  To give an idea as to the pace of the game, punter Riley Messinger was called upon 8 times and ended with an average of 30.8 yards per punt.
Catching up with Coach Rice after the game, he said 'This team had a lot of heart. They didn't quit. That was four-plus quarters of football.  It was a hot night, humid, a lot of cramps on both sides of the ball.  Our defense did a hell of a job."  Of his offense, he pointed out that they will need to score more than 17 points if they want to have a chance at winning.
Northern Lebanon
Passing: Kael Erdman – 10/25, 129 yards, 2 TDs
Rushing: Myles Watson – 13 carries, 35 yards; Moises Gonzalez – 3 carries, 4 yards; Bryan Mitzel – 1 carry, 1 yard
Receiving: Brendan Ryan – 5 receptions, 82 yards, TD; Moises Gonzalez – 4 receptions, 33 yards; Luke Shaffer – 1 reception, 5 yards, TD; Tanner Feagley – 1 reception, 9 yards
Defensive Leaders: Luke Shaffer – 17 tackles, 1 sack; Tanner Feagley – 4.5 tackles, 1.5 tackles for loss; Bryce Yocum – 5.5 tackles, 1.5 tackles for loss; Bryan Mitzel – 1.5 tackles, INT

Lebanon Federal Credit Union