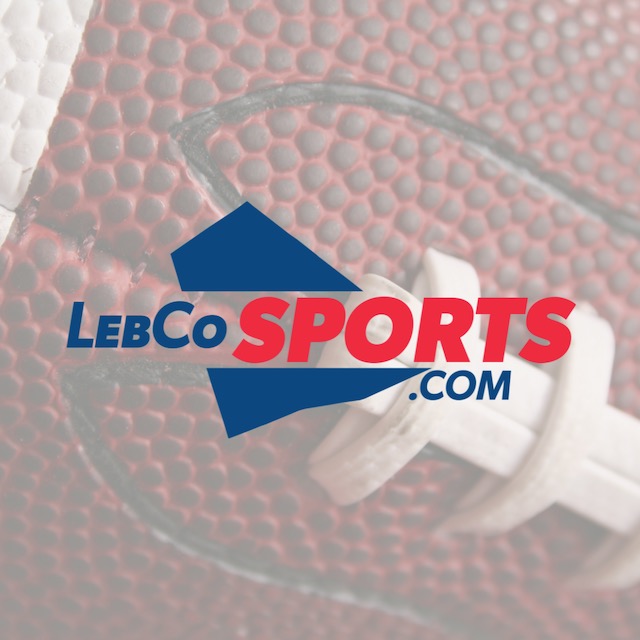 By Robert Griffiths, LebCoSports.com Contributor
Former football coach Robert Griffiths examines two key match-ups that could define the seasons for the squads from Annville-Cleona and Cedar Crest.
We also briefly look at the other matchups that will take place in Week 9.
Here is some information about the action from Week 8: Week 8 LebCo High School Football Results
---
If you like this type of coverage, please let us know by Following us on social media:
Twitter/X – @lebcosports1 and Facebook.
For any questions, comments, or discrepancies, please reach out to dan@lebcosports.com.
---
Both the Cedar Crest Falcons and Annville-Cleona Dutchmen are facing must win games. What is at stake for these two teams is somewhat different, but losing either game would be equally humbling. The Falcons are striving for a playoff spot, because a conference championship is no longer in the realm of possibility, a playoff spot is the final opportunity to validate this season. As for the Dutchmen, they have a single-minded goal, a Section 5 Conference Championship is on the line.
Under the Friday night lights of this coming week, the Falcons will travel to play the Hempfield Black Knights and the Dutchmen will entertain the Schuylkill Valley Panthers at home. Given what is at stake, both games will be hard fought and hotly contested.
---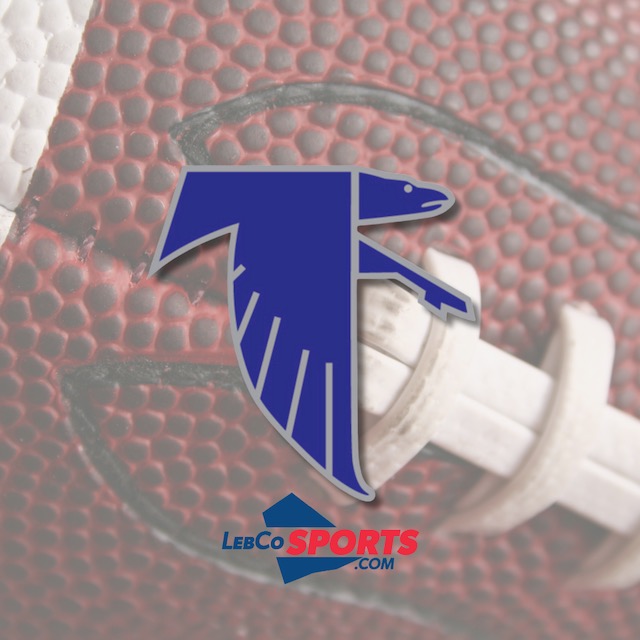 Cedar Crest Falcons @ Hempfield Black Knights
Current Records
Cedar Crest (6-2, League 3-2) / Hempfield (2-6, League 1-3)
Analysis
Throw out the records for this game, because Hempfield is a better team that their 2-6 record appears. Over the last two weeks they gave both Wilson (6-2) and Exeter (8-0) everything they could handle.
Within L-L League Section One, Hempfield's offense is ranked as one of the best in the conference. After eight games, they are ranked third behind Manheim Township and Wilson, both teams that are presently undefeated in conference play. The Black Knight's offense has gained 995 yards on the ground and 1481 yards passing, averaging 309.5 yards per game. The Falcon offense, though not as productive statistically as the Black Knights, is solid and balanced. As of late, the Falcons have established a stronger running game by utilizing talented and hard running backs. The Falcon offensive line has a lot to do with their recent success on the ground.
Defensively, there is a clear contrast between these two teams. The Falcons have a stronger defense than the Black Knight, both in stopping the run and the pass. In terms of total defense among Section 1 teams, Cedar Crest is ranked second behind only Manheim Township. As for Hempfield, defense has been their Achilles heel. The Black Knights defense ranks last in Section 1, having given up an average 354 yards/game, while the Falcons have only given up an average of 232 yards/game.
Keys to Victory
For the Black Knights it will be critical that they stop the Falcon's potent running game. If the Black Knights are able to sell out and stop the Falcon running game, forcing the Falcons to pass more than they planned or desire, then they will have a chance to win this game.
For the Falcons, it comes down to balanced offense, run the ball effectively and pass when you want to not when you are forced to. If the Falcons can keep the explosive Black Knight offense off the field with long time-consuming drives the game is theirs to win. The only thing that could sink the Falcons is penalties and turnovers. The Black Knight defense has struggled, don't do their job for them by stalling your own drives.
---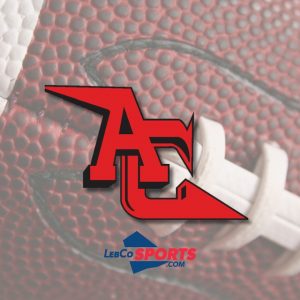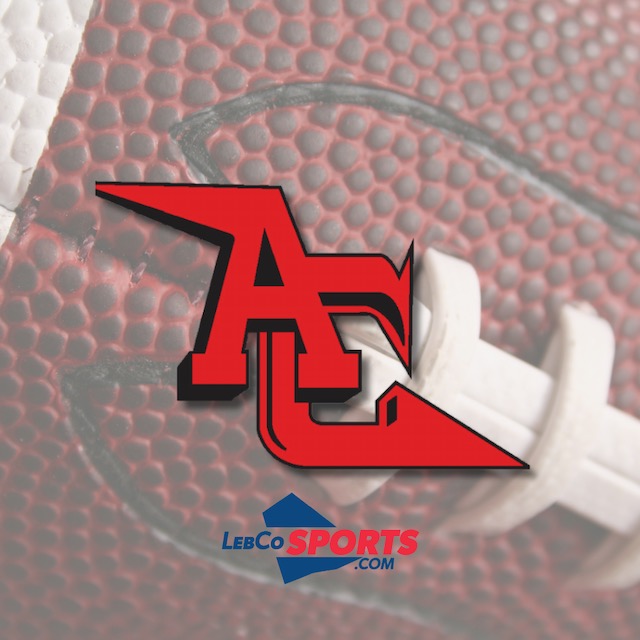 Schuylkill Valley Panthers @ Annville-Cleona Dutchmen
Current Records
Annville-Cleona (6-2, League 5-0) / Schuylkill Valley  (7-1, League 5-0)
Analysis
There is not much light that separates these two football teams. What they do, they do better than most other teams in the conference. On one hand, the Dutchmen are primarily a running offense. But what sets them apart is the fact they run by committee, with 3 different backs gaining more than 500 yards and averaging an impressive 357 yards of offense per game. On the other hand, the Panthers have employed a balanced offense with a more productive passing game than the Dutchmen, while averaging 321 yards of offense per game.
Defensively, both teams have similar statistics, the Dutchman have given up an average of 281 yards per game and the Panthers averaging 287 yards per game.
Keys to Victory
For the Panthers, the path to victory is paved with an aggressive run defense. If the Panther defense can curb the punishing running game of the Dutchmen and force them to fall back on a passing game that the Dutchmen have not used with any consistency, the outcome could go in their favor.
For the Dutchmen it is critical that they establish their grueling running game early and not allow the Panthers to take an initial lead. There is one statistic that does stand out, the Dutchman have fumbled 19 times this season, losing 8. In a close game such as this could be, turnovers are disastrous. If the Dutchmen can do what they do best, run the ball effectively and at the same time eliminate mistakes and fumbles, victory will be within their grasp.
---
The Other Week 9 Match-ups
ELCO v Donegal: This game has playoff implications, as the Raiders will need a win to stay in the hunt for a District bid.  After several physical matchups, they could still be feeling those effects as they enter this week.  However, expect them to be ready and to push through to a Week 10 showdown with Berks Catholic.
Lebanon @ Warwick: Lebanon will look for daylight against a tough Warwick defense that scored 4 TDs last week.  If the Cedars play a game of ball control, it could slow down the Warrior offense to keep them in it.
Northern Lebanon @ Hamburg: With a 4-4 record, the Vikings are making a playoff push.  If the offense clicks and the defense remains strong, the Week 10 matchup with Annville will be very intriguing.
Palmyra @ Milton Hershey: After a series of growth experiences, the Cougars could have a chance for a road win against the Spartans.
Written by Dan Rau
---
LebCo Football Rankings
1. Cedar Crest
2. Annville-Cleona
3. ELCO
4. Northern Lebanon
5. Palmyra
6. Lebanon
(List compiled using District 3 Power Rankings)