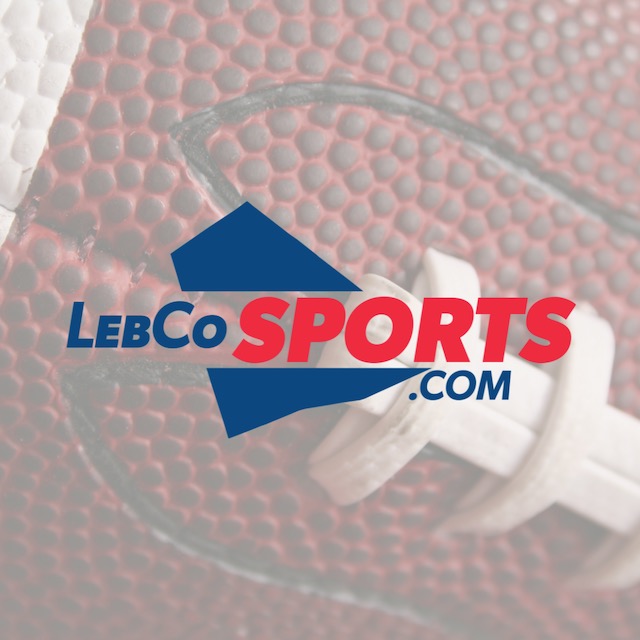 With Week 6 of high school football now underway, we wanted to start providing game capsules even as we continue to get information about the games, such as official stats, compiled over the next few days.
This piece will be updated as soon as we get the information necessary.  Essentially, this will be a working document for the next few days.  Keep checking back as we make updates.
For any questions, comments, or discrepancies, please reach out to dan@lebcosports.com.
---
---
---
---
Cedar Crest 36, Reading 0
Cedar Crest entered tonight's looking for win #5 following last week's close loss to Wilson.  In order to do that, they would have to travel to Reading to take on the 1-4 Red Knights.
The Falcons didn't waste much time getting on the board with a touchdown run by Alex Abreu, quickly followed by a quarterback keeper by Jackson Custer.  The Cedar Crest defense would then collect a safety to make the score 15-0, before Custer found Jack Waranavage on a 22-yard touchdown pass on the ensuing possession.  Late in the 1st half, Custer hit Aiden Schomp with a 4-yard touchdown pass to make it 29-0 going into the break.
On the first possession of the 2nd half, Custer found Waranavage against for a touchdown on a pass that went for 77 yards.  That scoring play made the game 36-0.  The Falcon defense did its job the rest of the way and Crest cruised to victory.
Jackson Custer ended the game throwing for 3 TDs and rushing for an additional TD.
Now 5-1, Cedar Crest will travel to Manheim Township next week.
Cedar Crest Stats
Rushing: Jackson Custer – 4 carries, 46 yards, long 32 yards, TD; Fernando Marquez – 12 carries, 43 yards; Dominic Roth – 2 carries, 11 yards; Eli Beard – 1 carry, 4 yards
Passing: Jackson Custer – 7/11, 150 yards, 3 TDs, 1 INT
Receiving: Jack Waranavage – 3 receptions, 103 yards, 2 TDs; Owen Chernich – 2 receptions, 37 yards; Alejandro Abreu – 1 reception, 6 yards; Aiden Schomp – 1 reception, 4 yards, TD
Defensive Leaders: Owen Chernich – 8 total tackles, 4 solo, 3 tackles for loss; Malachi Victor – 2 solo tackles, INT; Tristan Long – 2 total tackles, 1 tackle for loss; Fernando Marquez – 1 sack; Aiden Schomp – 1 sack; Ahmed Mohammed – 1 sack
Special Teams: Ethan Bowman – 4/5 PAT
---
Cocalico 56, ELCO 7
Last Saturday, ELCO battled until the very end against Wyomissing, one of the best Class 3A teams in Pennsylvania.  Just six days later, the Raiders were tasked with hosting Cocalico, one of the best Class 5A teams in the State.  Cocalico, 4-1, came into the game in a four-game winning streak, with convincing victories over Manheim Central and Lampeter-Strasburg.  Needless to say, ELCO knew that they would have to play an excellent game in order to have a chance at winning.
Unfortunately, sometimes in competition, when players know that they cannot make mistakes, they play a bit tight and end up making mistakes. This seemed to be the case early on in this game.  After Cocalico took a 7-0 lead three minutes into the game, ELCO suffered a fumble on their next drive. Cocalico converted to take a 14-0 lead.  On the next drive, Cocalico converted on a Pick Six.  Trailing 21-0 lead, ELCO threw another interception deep in their own territory.  Three costly turnovers against a very good Cocalico team would result in a 28-0 deficit by the end of the 1st quarter.
While the Raiders calmed down in the 2nd quarter, the Cocalico defense did not make it easy on them, especially as they limited the that Jake Williams posed.  The Cocalico offense also kept rolling.  On back to back plays, Cocalico stopped Elliot Kreider just inches short of a 1st down to force a turnover on downs, then broke a 94-yard touchdown on the very next play.  At halftime, Cocalico led 42-0.
To their credit, the Raiders continued to battle in the 2nd half.  While Cocalico would score two more times, ELCO would also get on the board in the 4th quarter when sophomore Ellis Gensamer converted on a 6-yard run into the endzone.
ELCO, now 4-2, will begin preparations for next Friday's game at Octorara.
Coach's Thoughts
We caught up with Coach Miller on Sunday morning, who had this to say about Friday night's game:
"Cocalico is a powerhouse team and they are well coached. W e played poor first half in terms of discipline, but I credit the effort and heart of our kids."
Miller continued by addressing the mistakes:
"Many of our mistakes were just kids trying to make a play for their team and leaving their responsibility. They cleaned up and played a better second half and gave full effort every snap of the game."
ELCO Stats
Rushing: Jake Williams – 17 carries, 47 yards; Elliot Kreider – 2 carries, 4 yards; Steven Rosado – 5 carries, 2 yards; Mitchell Frederick – 3 carries, 8 yards; Griffin Kreider – 2 carries, 10 yards; Riley McDonald – 2 carries, 2 yards; Ellis Gensamer – 1 carry, 8 yards, TD
Passing: Steven Rosado – 2/4, 16 yards
Receiving: Bryce Haislip – 1 reception, 9 yards; Sara Miller – 1 reception, 7 yards
---
Annville-Cleona 41, Kutztown 40
Annville-Cleona was fresh off of wins in their first two Section 5 games of the season when they welcomed Kutztown on Friday night.  The visitor were riding high following a one point win over Hamburg last week and were looking continue that momentum against the Dutchmen.  With both teams desperately wanting to claim victory, this game would become an instant classic, with both teams going back and forth for the game's duration.
Annville got the scoring started less than two minutes into the contest when quarterback Cameron Connelly took a 45-yard run to the house.  Five minutes later, Kutztown would respond, but missed the PAT.  Late in the 1st quarter, Bryce Keller scored from 25 yards out.  A blocked PAT kept the score 13-6.  With thirty seconds remaining in the quarter, Kutztown scored on a long fumble recovery.  They then converted on a two-point conversion to take a 14-13 lead into the 2nd quarter.
At the beginning of the 2nd frame, Connelly would again score on a run from 26 yards out, giving the Dutchmen the lead, 19-14.  Kutztown would then respond minutes later with a touchdown pass to take a 20-19 lead following a blocked PAT.
With under a minute left in the half, Keller scored on a short touchdown run.  After Cael Harter was called upon for the two-point conversion, Annville went back in front, 27-20.  Instead of kneeling on it, Kutztown struck quickly on a 59-yard touchdown pass.  A failed two-point try left Annville with a 27-26 lead at the half.
To begin the 2nd half, Kutztown put eight more on the board.  With a considerable slowdown in the scoring action, the score would remain with Kutztown leading 34-27 heading in the 4th quarter.
At the beginning of the 4th quarter, it was Connelly again, this time from 33 yards.  The quarterback's rushing touchdown tied the game at 34.  Minutes later, Kutztown again responded with a touchdown.  Following a failed two-point conversion. Kutztown held a 40-34 lead with just under nine minutes remaining.
Annville-Cleona put together a nice drive and with just under five minutes remaining in the game, Keller scored his third touchdown of the night.  The successful extra point gave Annville the 41-40 lead.
Kutztown then drove the field, looking to do more damage.  The Annville defense slowed them down, forcing a key 4th down, where Harter stepped up to make a huge tackle to end the comeback attempt.
Annville now stands at 3-3 overall, 3-0 in Section 5, and among the leaders in the Class 2A Power Rankings.  They will have another test next week when they go on the road to play Lancaster Catholic.
Annville-Cleona Stats
Rushing: Cameron Connelly – 5 carries, 206 yards, 3 TDs; Bryce Keller – 17 carries, 107 yards, 3 TDs; Cael Harter – 13 carries, 75 yards; Jon Shay – 3 carries, 17 yards; Annville Total Team Rushing – 405 yards
Passing: Cameron Connelly – 2/5, 20 yards
Receiving: Jon Shay – 2 receptions, 20 yards
Defensive Leaders: Cael Harter – 13 total tackles, 9 solo, 2 tackles for loss, 1 forced fumble; Darrian Holloway – 18 total tackles, 12 solo, 1 tackle for loss; Hudson Sellers – 11 total tackles, 8 solo, 1 tackle for loss; Jon Shay – 11 total tackles, 8 solo; Ryan Barrientos – 1 tackle, 1 fumble recovery
Special Teams: Mina Elzek – 3/3 PAT; Cael Harter – 2 pt conversion
---
Schuylkill Valley 7, Northern Lebanon 6
Northern Lebanon traveled to Schuylkill Valley on Friday night.  The 2-3 Vikings were coming off a loss at home to Lancaster Catholic, in which they showed fight.  Schuylkill Valley was 4-1, having scored 146 points over their previous three contests.
In this one, both defenses came to play. The game turned into a low scoring, defensive battle.  In fact, the first score of the game did not occur until about halfway through the 3rd quarter when Schuylkill Valley was able to score on a long run.  They would then take that 7-0 lead into the 4th quarter.
The Vikings began the final frame deep in Skook territory.  Less than one minute into the quarter, Kael Erdman threw a 4-yard pass to Luke Shaffer for the touchdown.  Unfortunately, a missed PAT kept the home team in front, 7-6.
The Northern Lebanon defense again made it difficult on Schuylkill Valley, forcing a punt with just under three minutes remaining.  There was a moment of excitement when Moises Gonzalez then ripped off a 45-yard run to the endzone, which would have given Northern Lebanon the lead.  However, a holding call went against the Vikings and nullified the scoring play.  The Vikings would continue to drive and had to make the decision on 4th down to kick a field goal with time winding down quickly.  The Schuylkill Valley defense made this high-pressure situation more difficult, using a timeout to ice the kicker before applying a heavy rush.  This was enough to ensure that the field goal try was no good.  With that, Northern Lebanon lost 7-6, while holding Schuylkill Valley well below their usually scoring output.
The Vikings 2-4 overall, 1-2 in Section 5, will travel to Kutztown next Friday night.
Coach's Thoughts
We caught up with Coach Jason Rice after the game and got his thoughts on the game.  
Of the strong defensive effort, Rice told us: "Freaking those dudes are dogs naturally spearheaded by Luke Shaffer. I think he had 11 or so tackles.  Either way our defense, you know we knew coming in that we're going to be going against some dudes. They're from Schuylkill Valley. They got a very electric offense. They know how to move the ball, drive down the field, put points on the board. You know, we really did step up and showed what our defense is capable of doing." 
 On the topic of the offense, where he serves as the play caller, Rice said, "Offensively, we found spurts a lot of times I know in a lot of the first half we were playing on their side of the field, so frustrating. Not only is the head coach, but also the offensive play caller that we just weren't able to capitalize on it. We'll continue to work and develop our offense as a whole and just find ways to capitalize when we're in position to do so." 
 When it came to the sequence of events at the end of the game, the head coach said, "We were in a position there at the end and and our defense stepped up and made the stop to get the ball back for our offense. Our offense responded, but didn't come away with the touchdown in the red zone." 
When it comes to the next steps for Northern Lebanon, Rice told us, "We are going to review and prepare for next week. Our goal is still to be competing in the fourth quarter and there we were. So, time to start capitalizing." 
Northern Lebanon Stats
Rushing: Eli Ostermeyer – 6 carries, 72 yards; Moises Gonzalez – 8 rushes, 35 yards; Myles Watson – 7 carries, 9 yards; Kael Erdman – 5 carries, -2 yards
Passing: Kael Erdman – 11/19, 87 yards, TD
Receiving: Luke Shaffer – 4 receptions, 47 yards, TD; Brendan Ryan – 3 receptions, 13 yards; Moises Gonzalez – 1 reception, 14 yards; Myles Watson – 1 reception, 10 yards; Bryan Mitzel – 1 reception, 3 yards
Defensive Leaders: Luke Shaffer – 11 tackles; Tanner Feagley – 8 tackles, 1 sack; Eli Thompson – 3.5 tackles, 1 sack; Moises Gonzalez – 4 tackles, 1 INT; Kyle Hitz – 6 tackles
---
Lower Dauphin 28, Palmyra 7
The Palmyra Cougars made the short trip to Hershey Park Stadium to play against Lower Dauphin, entering the game with a 4-1 record.  The Falcons would score twice in the 1st quarter to rush out to a 14-0 lead.  Midway through the 2nd quarter, running back Kyle Koennecke would score from 11 yards out.  A Matt Bordner PAT made the game 14-7 heading into halftime.
In the 3rd quarter, Palmyra showed another flash when Charles Stewart came away with an interception.  Unfortunately, this did not result in point and Lower Dauphin again found their way into the endzone before the end of the quarter.  Lower Dauphin would add another touchdown in the 4thquarter to out the game out of reach.
Palmyra,  now 2-4 overall, will host Red Land next week.
Palmyra Stats
Rushing: Braxtin Risser – 17 carries, 80 yards, long 67 yards, 1 fumble; Ryan Kowalski – 10 carries, 27 yards; Kyle Koennecke – 2 carries, 12 yards, TD; Eli Rose – 2 carries, 1 yard
Passing: Ryan Kowalski – 11/20, 52 yards
Receiving: Keagan Kleinfelter – 2 receptions, 27 yards; Jason McCurdy – 1 reception, 16 yards; Kadan Readinger –  4 receptions, 11 yards; Braxtin Risser – 2 receptions; Eli Rose – 1 reception; Justin Kaplan – 1 reception
Defensive Leaders: Keagan Kleinfelter – 7 tackles, 5 assists, 1 tackle for loss; Kadin Jones – 6 tackles, 7 assists, 1 tackle for loss; Eli Rose – 5 tackles, 1 assist, 1 sack; Kadan Readinger – 5 tackles, 2 assists; Charles Stewart – 1 assist, 1 INT
Special Teams: Matt Bordner – 1/1 PAT
---
Conestoga Valley 56, Lebanon 6
Things have no doubt been tough for the Lebanon Cedars and on Friday night they were tasked with hosting a 4-1 Conestoga Valley team that was coming off a 31-0 win over Solanco.
The Buckskins scored on the first drive of the game to snag a 7-0 lead.  However, the Cedars pushed back, with quarterback Paul Trace finding Malachi Briddell on a 69-yard touchdown pass.  This made the game 7-6.
The score would remain a one-point difference until Conestoga Valley would find their way into the endzone in quick succession to being the 2nd quarter.  Lebanon attempted to respond, with Briddell breaking a 93-yard reception for a touchdown.  Unfortunately, this was called back when the refs determined that there was an illegal man downfield.  This heartbreaking call was the last real threat the Cedars put forth in the game.
The Cedars will now prepare for next week's contest against Manheim Central.
---