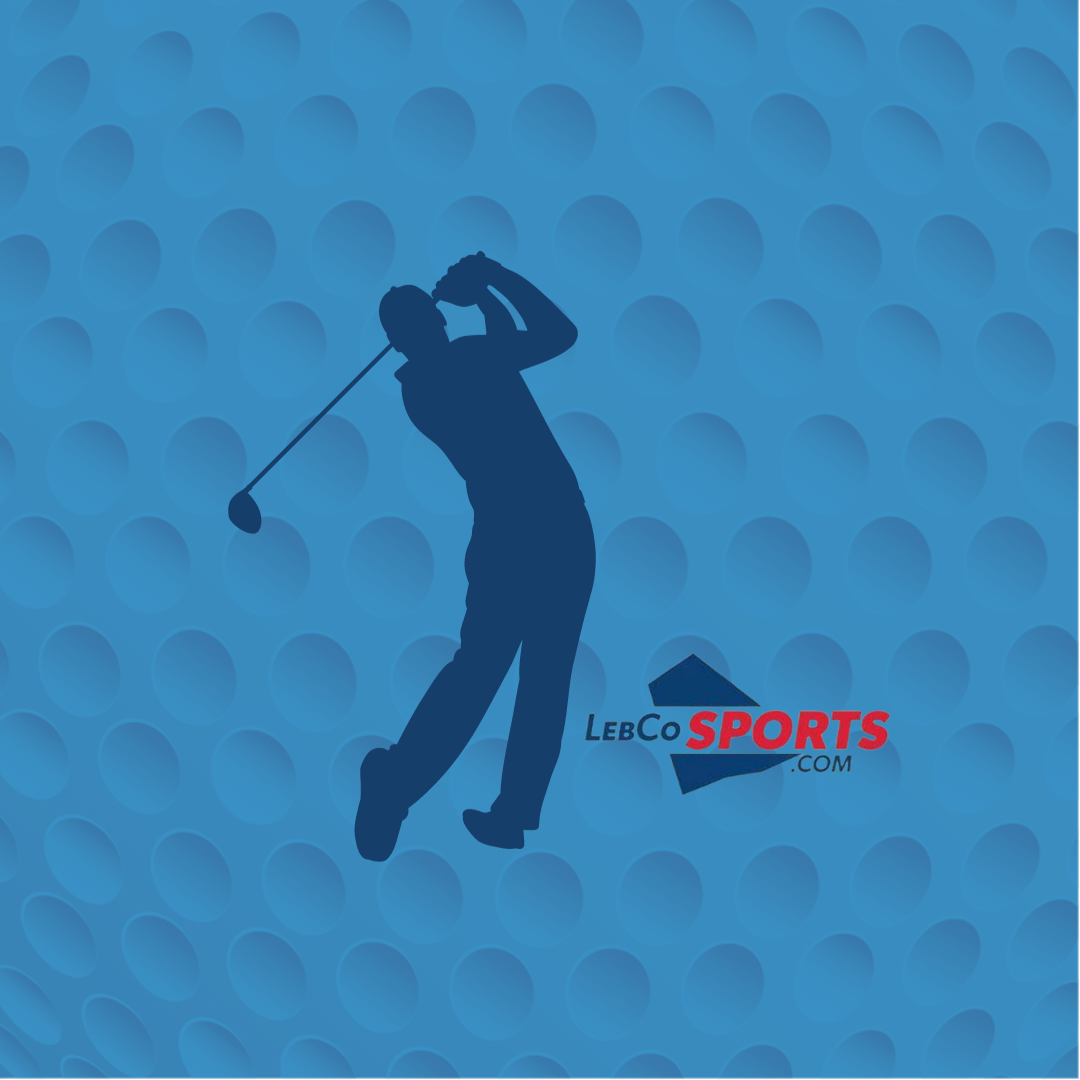 On Friday and Saturday, golfers from across District 3 competed for their chance to qualify for the PIAA State Championship, which will be held in State College next Monday and Tuesday.  Representing LebCo were a total of seven athletes that represented Annville-Cleona, Cedar Crest, and Palmyra.  Four of them made the cut to continue their tournaments into the 2nd day.  Three of them will be moving on to States.
---
If you like this type of coverage, please let us know by Following us on social media: Twitter/X – @lebcosports1 and Facebook.
For any questions, comments, or discrepancies, please reach out to dan@lebcosports.com.
---
District 3 Championship Results
AA
The AA Championships were held at the Briarwood Golf Club in York.  Annville-Cleona had senior Reagan Flynn and sophomore Logan Francis competing.
Flynn led the way with consistent play over the course of the 36 holes. He shot 36 for each of the 18 holes on both days to shoot a an even par 72 in both rounds.  He was crowned the PIAA District 3 AA Champion, finishing 3 strokes ahead of Aiden Fulkroad of Millersburg.
Francis fired a 75 (+3) on Day 1 and was ranked 2nd going into Saturday's round.  On the final 18, the talented young competitor cared a 77 (+5).  He finished 4th overall in the tournament.
Both Dutchmen have qualified for States.  Flynn is going for the 2nd straight year, having finished 25th last season.
Reagan Flynn: 72 / 72 – Even Par, 1st place*
Logan Francis: 75 / 78 – 8-over, 4th place*
*State Qualifier
Congratulations, Reagan!!! pic.twitter.com/W4Ug1ae7oR

— LebCoSports.com (@LebCoSports1) October 7, 2023
Congratulations to our new District III champion, Reagan Flynn! Also congratulations to Logan Francis for placing 4th. Both will be advancing to states. Great job Reagan and Logan! pic.twitter.com/dKx5CC72an

— A-C Dutchmen Athletics (@AnnvilleCleona) October 7, 2023
AAA
The AAA Championship Tournament took place at Honey Run Golf Club, just 2.5 miles away from the AA event.  There were five golfers from LebCo who qualified for their chance to compete.  Sean Kelly, the Palmyra senior, joined four Cedar Crest Falcons as they teed off.  The members of the Cedar Crest contingent were: Dylan Ramsey (So.), Carson DiBiaso (So.), Dayton DiBiaso (Sr.), and Davin Kolter (Fr.).
Ramsey and the younger DiBiaso played well enough to make that cut for the 2nd day of competition.  Ramsey was able to improve on the 75 he had carded on Friday, to finish with a 74 on the final 18 holes.  The unflappable Ramsey overcame a tough performance on the 8th hole, including on Saturday when he knocked in a birdie on the par 3 9th hole.  His performance placed him 11th overall, qualifying him for States. DiBiaso finished just two strokes away from making States.
Ramsey entered States last year, relatively unknown on the State level.  He left State College with a gold medal.  Golf is a tough sport with a prime example being that there has never been a repeat PIAA champion.  There also had never been a freshman who had won the championship. (PIAA Golf Championship: A freshman can't win. Ask Dylan Ramsey.)
Dylan Ramsey: 75 / 74 – 5-over, 11th place*
Carson DiBiaso: 77 / 77 – 10-over
Sean Kelly: 84 (+12)
Dayton DiBiaso: 85 (+13)
Davin Kolter: 85 (+13)
*State Qualifier
Click for full official results
---
For more on the regular season, visit our: LebCo Golf Regular Season Recap