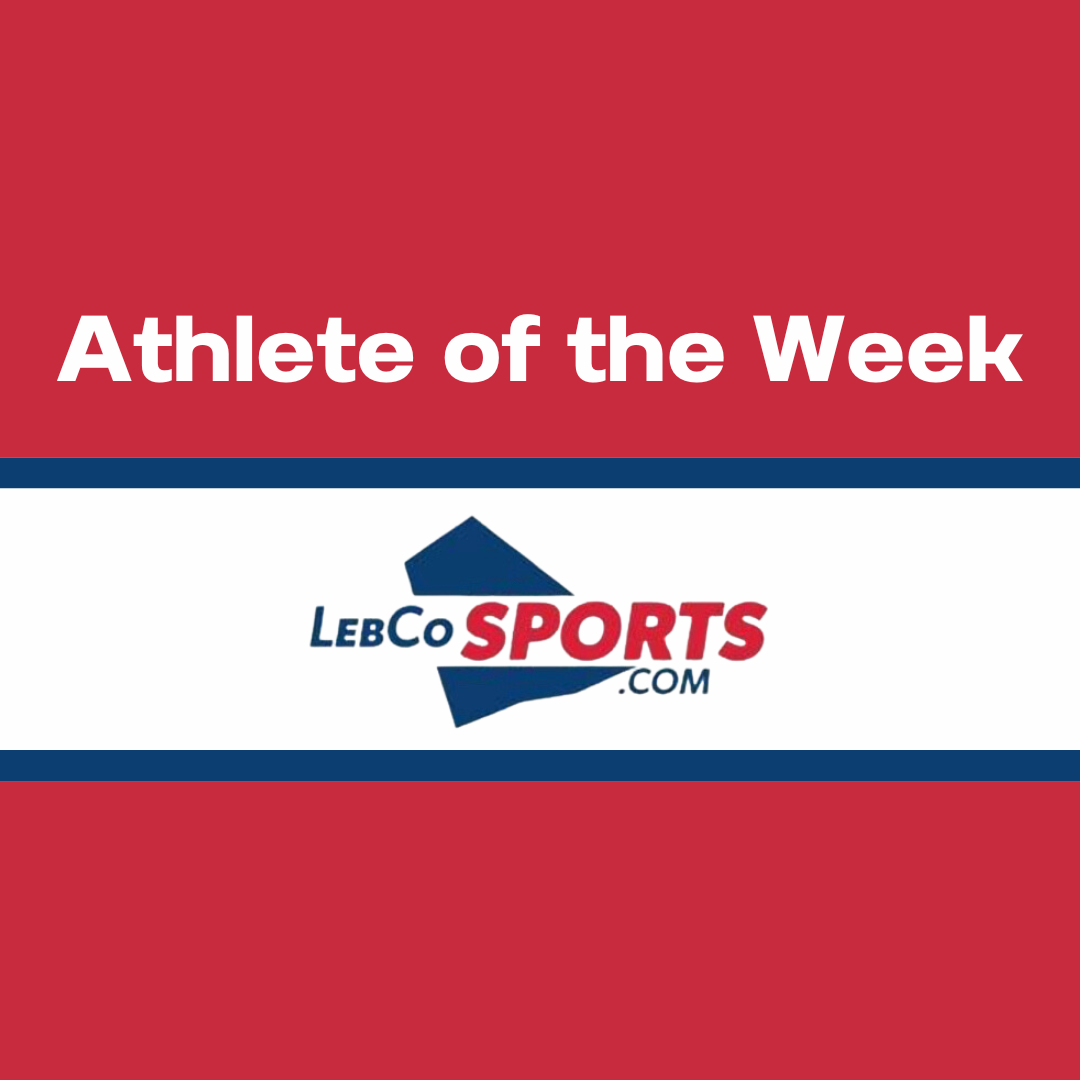 Help us decide which male and female athlete should be honored for their outstanding efforts during last week's local high school sports action. While you may have a favorite school or athlete already, we still encourage you to read through the lists below and then click on the link to vote. The winners will be announced later this week.
This week, we have also added a Team of the Week vote to honor the collective efforts of some of the top squads in the county.
Voting will remain open until Wednesday at 7 pm. Only one vote per email address will be allowed.
While athletes can be nominated multiple weeks, the winners will be removed and updates will be provided as the season progresses.
While this may be a vote and emotions can run high, this is intended to bring attention to some of the best performances from our local student-athletes.
Nominees below are listed in alphabetical order.
---
If you like this type of coverage, please let us know by Following us on social media:
Twitter/X – @lebcosports1 and Facebook.
For any questions, comments, or discrepancies, please reach out to dan@lebcosports.com.
---
Female Nominees
Ryan Gunderson (New Covenant / So.) – Volleyball: Recorded 8 aces, 15 kills, and 29 digs as the Flames defeated West Shore Christian in a close 3-2 match that was the home opener for New Covenant.
Kailen Hibshman (ELCO / Jr.) – Field Hockey: The junior provided strong leadership for her ELCO Raider unit that outscored Northern Lebanon & Lancaster Catholic by a combined score of 19-0. Hibshman accounted for 6 goals and 3 assists in the two victories.
Laney Kreider (Annville-Cleona / Sr.) – Tennis: Kreider went undefeated in Singles and Doubles over the course of four matches, all result in wins for the Dutchmen. In the process, Kreider crossed over the 50-win milestone, becoming only the 2nd girls' tennis player in Annville-Cleona history to accomplish the feat.
Hannah Menicheschi (Cedar Crest / Sr.) – Soccer: The midfielder scored two goals and had an assist in Crest's three games in which they went 1-1-1. Menicheschi was the lone Lady Falcon goal scorer in the 1-1 tie against Warwick, then provided a goal and an assist in the Blue-Gray Cup win over ELCO.
Riley Thompson (Northern Lebanon, Jr.) – Tennis: Against ELCO, Thompson won her #4 Singles match after playing two set tiebreakers before winning in the 3rd set. She then teamed with Bella Hollinger #2 Doubles match.
Anna Rashid/Mia Fair (Palmyra /Fr., So.) – Tennis: Playing as the #2 Doubles Team, the pairing of Rashid & Fair defeated their counterparts from Northern York and Red Land, helping Palmyra to secure victories in each match. While unconventional to out up a pair for athlete of the week, those who have played doubles tennis knows that it requires a dependence for the unit to play as a single unit.
Male Nominees
Kody Boyer (ELCO / Sr.) – Soccer: The defensive leader in two shutout wins over Solanco and Cedar Crest, Boyer also assisted on a Camden Marquette goal in each of the games.
James Fisher (New Covenant / Sr.) – Soccer: Over the course of three games, Fisher scored 6 goals and had 2 assists. In the three games, the Flames went 2-0-1, with Fisher serving in the midfield.
Logan Francis (Annville-Cleona / So.) – Golf: In the Section 4 match at Pine Meadows, Francis shot a 75 to lead the field by 7 strokes. His effort helped the Dutchmen complete another sweep to improve to 25-0 in the regular season.
Leland Kohr (Northern Lebanon / Jr.) – Golf: Led the Vikings with an 86 at Pine Meadows, as they went 3-2 on the day. This score was 3.5 stokes lower than his season average and improves the 1st year golfer's top ten average in the LL Section 4. He has been a key member of an ever- improving team that currently sits with an 18-10 record.
Andreas Kotsalos (Palmyra / Jr.) – Soccer: Playing center back, Kotsalos anchored the defense for the Cougars, resulting in three shutout victories over the course of the week. He also scored a goal in the 5-0 win over Mifflin County.
Fernando Marquez (Cedar Crest / Sr.) – Football: On Friday night, Marquez carried the ball 16 times for 108 yards, scoring 3 touchdowns. All of his playing time came in the 1st half, as the Falcons broke away on their way to a 42-13 victory over Penn Manor.
Ramon Urena Batista(Lebanon / Sr.) – Cross Country: Ran a 17:16 to take 1st in Lebanon's home meet against Cedar Crest and Conestoga Valley, a meet that was a Cedar sweep.
Team Nominees
Annville-Cleona Golf – The team currently stands with a 25-0 record in Section 4 play, which puts them on the cusp of the regular season championship.
Cedar Crest Football – Improved to 4-0 with a 42-13 win over Penn Manor.
ELCO Field Hockey – This past week included wins over Northern Lebanon and Lancaster Catholic where the Raiders outscored their opponents 19-0. The 10-goal output against the Crusaders tied an ELCO school record. Having won 6 in a row, the Raiders now sit at 6-1-1 for the season.
Lebanon Boys Cross Country – For the 1st time in modern history, the Cedars defeated Cedar Crest on their way to a South Hills sweep of the Falcons and Conestoga Valley. It was a total team effort that allowed Lebanon to win the match-ups 28-29 and 27-29.
New Covenant Boys Soccer – Went 2-0-1 in three games last week, which included winning the Antietam Tournament on Saturday.
Northern Lebanon Golf – After going 6-21 in 2022, the Vikings are currently 18-10. They are improving as players get more match experience, picking up at least 3 wins in each Section 4 match and also picking up a win over defending Section champ Pequea Valley.
Palmyra Boys Soccer – Over the course of 3 games, the Cougars outscored their opponents 9-0 in wins over Lower Dauphin, Mifflin County, and Conestoga Valley. With the wins, Palmyra improved to 6-1 on the season.
Past Winners
Week of 9/4: Reece Woelfling (ELCO) & Jake Williams (ELCO)

Lebanon Federal Credit Union