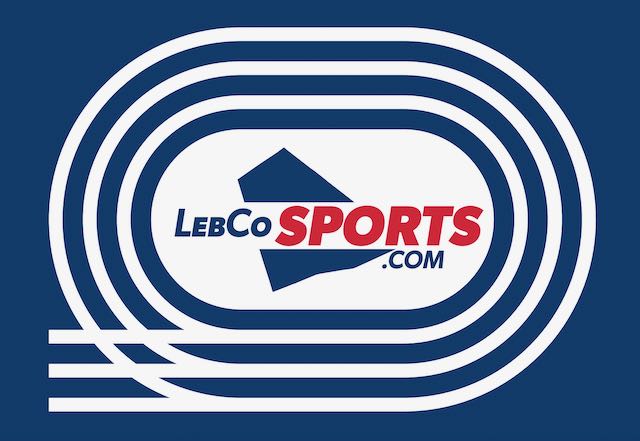 This week's recap comes early with the Lancaster Lebanon League and Mid Penn Conference each holding their championships this weekend. This week's action witnessed both the Cedar Crest Boys and ELCO Girls win their Section Championships, as they joined the Palmyra Boys who won their championship last week. This week saw many tremendous performances, with many LebCo athletes looking like they are ready to excel during Championship Season.
Best of luck to all of our athletes as they compete this weekend and beyond!
---
Annville-Cleona Dutchmen
Lancaster-Lebanon League Section 3
Dual Meet Records:
Girls: 6-1 overall, 6-1 in Section 3
Boys: 4-3 overall, 4-3 in Section 3
Recent Results:
May 8 @ Lancaster Catholic
Girls: Annville-Cleona 116, Lancaster Catholic 31 Scoresheet
Boys: Annville-Cleona 76, Lancaster Catholic 73 Scoresheet
Girls Update: The Annville Girls did not run into many issues in earning a win against Lancaster Catholic to cap off a 6-1 dual meet season. In fact, their only loss came to ELCO, the eventual Section 3 Champion. In this meet, once again, the Dutchmen relied on a balance of talent on the Track. Sophomores Miracle Hershey and Kendall Cooper went 1-2 in both the 100m and 200m. Grace Francis (Jr.) earned the win in the 400m. In the Distance events, Megan Brophy (Jr.) captured the 800m and Leah Tshudy (Fr.) took 1st in the 3200m. In the 1600m, the Dutchmen went 1-2 with Mackenzie Stellmach (So.) and Noryan Mitchell (Sr.). Sophomore Kya Missimer showed that she may have a future in the Hurdles, as she won the 300 IMs with a 52.47 and also finished 2ndin the 100 Highs. In the Field, Annville continued racking up wins with Emily Shuey (Jr.) winning the Long Jump and Caitlin Shay (Fr.) taking 1st in the Pole Vault. In total, Annville won 15 of the 18 events, including all 3 relay events. With that being said, Claire Hoover and Sage Sherk were the only two seniors to win individual events, which is a good sign for the future of Coach Felty's program. Hoover won the High Jump, with her sister Ava Hoover (So.) finishing right behind her. Sherk was the winner in the Shot Put.
Boys Update: The Annville Boys ground out a hard-fought victory where every point mattered. One of the highlights that carried them to the win was the way that the Throws performed. In the Javelin, senior Phoenix Music took 1st, while sophomore Bryson Fogelsanger took 2nd. The Dutchmen also went 1-2 in the Discus and Shot Put, with senior Josh Lindsey winning the Discus and sophomore Jon Shay taking the Shot Put. Shay took 2nd in the Disc and senior Chris Nagle gobbled up the 3 points for 2nd place in the Shot. On the Track, a pair of freshmen, David Moran and Oliver Moyer led a 1-2 effort in the 800m. The gameplan called on senior Gabe Weber to step up in the 400m, something he did as he nabbed 2nd. In the Distance events, sophomores Landon Hostetter and Matt Clemson went 1-2 in the 1600m and freshman Oliver Funck won the 3200m. Again, this was a meet where the Dutchmen saw many of their guys rise to the occasion and to take the points necessary for this major win to cap off the dual meet season.
---
Top Female Performances Through May 8
---
Cedar Crest Falcons
Lancaster-Lebanon League Section 1
Dual Meet Records:
Girls: 5-1 overall, 5-1 in Section 1
Boys: 6-0 overall, 6-0 in Section 1
Recent Results:
May 8 @ McCaskey
Girls: McCaskey 79, Cedar Crest 71 Scoresheet
Boys: Cedar Crest 85, McCaskey 65 Scoresheet
Girls Update: The Lady Falcons knew that it would be a battle when they made the trip to McCaskey. The final score of the meet was tight, with the final result decided by the overall depth that Lancaster has at its disposal to win all three of the relay races. To give you an idea how strong McCaskey is in some areas: Eliana Schneider ran a 12:03.6 in the 3200m, the best time in LebCo so far this season, to finish only 3rd. With that being said, Cedar Crest battled hard and had many excellent performances. Kaddel Howard (Fr.) once again dazzled, winning the 100m in a 10.7 to set a new Cedar Crest record. She then won the 400m with a time of 57.7. Freshman twins Makenzie and Hayden Wamsher ran their season best times of 49.5 and 49.8 respectively to lead a Crest sweep of the 300 IM Hurdles. The aforementioned freshman Schneider won the Javelin with a throw of 134'9". Coach Bare got creative with the lineup, which resulted in senior Sophia Rosenberg clearing 4'8" to lead a Cedar Crest sweep of the High Jump. Rosenberg won three events on the day, as she impressively took 1st place in the Shot Put (37'4") and Discus (130'2"). Senior Alyssa Vandett rounded out the list of Crest winners, taking 1st in the Triple Jump with a leap of 32'11.5".
Boys Update: Cedar Crest put it all on the line against McCaskey as they were able to win their 2nd straight Section 1 title. The meet got off to a hot start, led by Crest's 4x800m win and a 1-2 finish in the 110 High Hurdles by junior Reed Fretz (15.2) and senior Ethan Heisey (15.6), in what were their fastest performances of the year. The meet then took an unfortunate turn when senior sprinter Gabe Lewis, on the verge of winning the 100m in decisive fashion, suffered a hamstring injury that prohibited him from finishing and has everyone hoping he can recover in time for Districts (video here). After Lewis went down, Cedar Crest began relying on their depth and a series of unreal performances. On the track, Heisey ran a 40.4 in to win the 300 IM hurdles. His time is fastest run this season by a LebCo athlete. Senior Owen Sparks then led a sweep of the 800m, going 2:02.9 for his best mark of the year. Senior Kyle Rauchut won the 200m with his best time of the year (22.3) and fellow senior Nick Garman finishing 3rd (22.5). In the 3200m, freshman Travis Furmanski ran a season best 10:03.5 to finish 2nd by .4 second. The Falcons finished strong on the track, winning the 4x400m Relay with junior Jeremiah Santiago joining Heisey, Rauchut, and Garman for the race.
In the Field, sophomore Tristan Long continued to improve with a throw of 47'11" to win the Shot Put. Senior Izaiah Gonzalez also had his season best in the Triple Jump as his longest leap measured 42'7". Vinay Saraiya (Jr.) cleared 10'6" to win the Pole Vault.
Overall, this was an impressive showing by Cedar Crest. However, the level of celebration may have been muted following Lewis's injury.
---
LebCo Championship Meet – Boys Story
---
ELCO Raiders
Lancaster-Lebanon League Section 3
Dual Meet Records:
Girls: 7-0 overall, 7-0 in Section 3
Boys: 6-1 overall, 6-1 in Section 3
Recent Results:
May 8 v Lancaster Mennonite
Girls: ELCO 113, Northern Lebanon 27 Scoresheet
Boys:ELCO 100, Lancaster Mennonite 50 Scoresheet
Girls Update: The ELCO Girls are the Section 3 Champions for the 5th straight season. They did not face a challenge from an undersized Lancaster Mennonite team, but that does not mean that the Lady Raiders did not put up some excellent performances while winning 15 of the 17 contested events. In fact, three young ladies set program records. Senior Samantha Nelson set the ELCO record in the Discus with a throw measuring 129'4". She also won the Shot Put and the Discus. Fellow senior Carissa Bender added 5" to her school record in the Pole Vault to set a new mark of 12'. Bender also took 1st in the Long Jump. Sophomore Makenna Haas got in on the fun, setting the school record in the Triple Jump with a mark of 36'2.75". She also won the 200m. Jacey Hentz, another senior in her last dual meet, won the 100m High Hurdles and the 100m. Three more seniors won events: Julia Bidelspach – High Jump; Isabel Zwally – 800m; Olivia Winters – 400m. Junior Sara Miller added a win in the 300 IM Hurdles.
Boys Update: There were 16 events contested in this meet and the Raiders won all of them. Coach Miller's line-up allowed for some familiar names to compete in their typical events, but also for some other hardworking athletes to have the opportunity to compete as the #1. Only seniors Colin Daub and Alden Sticker were the winners of two individual events. Daub took the Shot Put (48'4") and Discus (149'6"), while Stickler won the 200m (24.1) and the Long Jump (21'3.5"). Senior Landen Brubaker won the 800m. Juniors Jake Williams (100m), Jackson Conners (110 High Hurdles), Luke Macchione (300 IM Hurdles), Wesley Doll (3200m), and Camden Marquette (400m) each took 1st places. Ben Stohler was another junior who won his event, taking the Triple Jump with an impressive 40'10.5". Some other ELCO athletes who stepped up to win events were: Javelin – Drake Reidel; High Jump – Justin Smucker; 1600m – Ben Macchione.
---
Lebanon Cedars
Lancaster-Lebanon League Section 1
Dual Meet Records:
Girls: 0-6 overall, 0-6 in Section 1
Boys: 0-6 overall, 0-6 in Section 1
Recent Results:
May 8 @ Penn Manor
Girls: Penn Manor 95, Lebanon 54 Scoresheet
Boys: Penn Manor 108, Lebanon 42 Scoresheet
Girls Update: The Cedars finished their season of all away meets with a fairly impressive showing against Penn Manor. Senior Mileyska Calderon led the way with wins in 3 events, taking 1st in the 100m (12.6), 200m (26.1), and Long Jump (17'3.5"). Zariyah Whigham, the junior with springs for legs, won the Triple Jump (35'2.5"). Another junior, Dora Lopez added a win in the Javelin. Sophomore Liliana Harrison won both the Shot Put and the Discus. When looking over the results over the next couple of weeks of championship meets, be sure to look out for many of these names.
Boys Update: The Cedars made some waves in each of their road meets this season, their first in Section 1. This meet against Penn Manor was not anything different, as they continued to impress ahead of the Lancaster Lebanon League Championship. Junior Ramon Urena Batista led that charge when he won the 800m with a county-best time of 1:58.9. A quick glance at the top times in LebCo shows Urena Batista ranked #1 in the 800m, 1600m, & 3200m. Jalik Hill, also a junior, won the 400m with a speedy 51.3 and then finished 2nd in the 200m with an impressive 22.6. Tyler Long (Jr.) finished 2nd in the 400m with a 53.2. Eman Mason (Sr.) won the Shot Put with a 42'3". Nate Trace also took 1st in the Triple Jump with a top measurement of 40'5". The Cedars also took the 4x800m and 4x400m.
---
LebCo Championship Meet – Girls Story
---
Northern Lebanon Vikings
Lancaster-Lebanon League Section 3
Dual Meet Records:
Girls: 3-5 overall, 3-4 in Section 3
Boys: 2-6 overall, 2-5 in Section 3
Recent Results:
May 8 @ Octorara
Girls: Octorara 106, Northern Lebanon 43 Scoresheet
Boys: Octorara 107, Northern Lebanon 43 Scoresheet
Girls Update:Northern Lebanon were able to earn wins in 3 individual events and lost another on a tie-breaker. Senior Ash Rich again led the Lady Vikings with 1st place victories in the High Jump and Pole Vault. A pair of freshman went 1-2 in the 100 Hurdles led by Johbrianna Long followed by Grace Boyer. Junior Ayva Sechman finished 2nd in the Shot Put after the tie-breaker was decided.
Boys Update: The Vikings went on the road to take on Section 3 Champion Octorara for the final dual meet of the season. While they lost, they did have some nice performances to talk about on the bus ride back to Fredericksburg. Junior thrower Tanner Feagley led the way for Northern Lebanon, taking 1st in the Shot Put (40'4.75") combined with 2nd places in the Discus and Javelin. Senior Aidan Bertrand won the 400m. Junior hurdler Joseph Escobales racked up 6 points with 2nd place finishes in the 110 Highs and the 300 IMs.
---
---
Palmyra Cougars
Mid-Penn Conference – Keystone Division
Dual Meet Records:
Girls: 5-1 overall, 5-1 in Keystone
Boys: 6-0 overall, 6-0 in Keystone
Up Next: The Cougars have completed there dual meet season and are next in competition at Saturday's Mid Penn Championship Track & Field Meet held at Chambersburg High School.
---
LebCo Track and Field Season Update: May 8
---
If you are looking to provide feedback or are a business or individual interested in providing sponsorship to aid our mission at LebCoSports, you are asked to contact Dan by emailing dan@lebcosports.com.

Lebanon Federal Credit Union