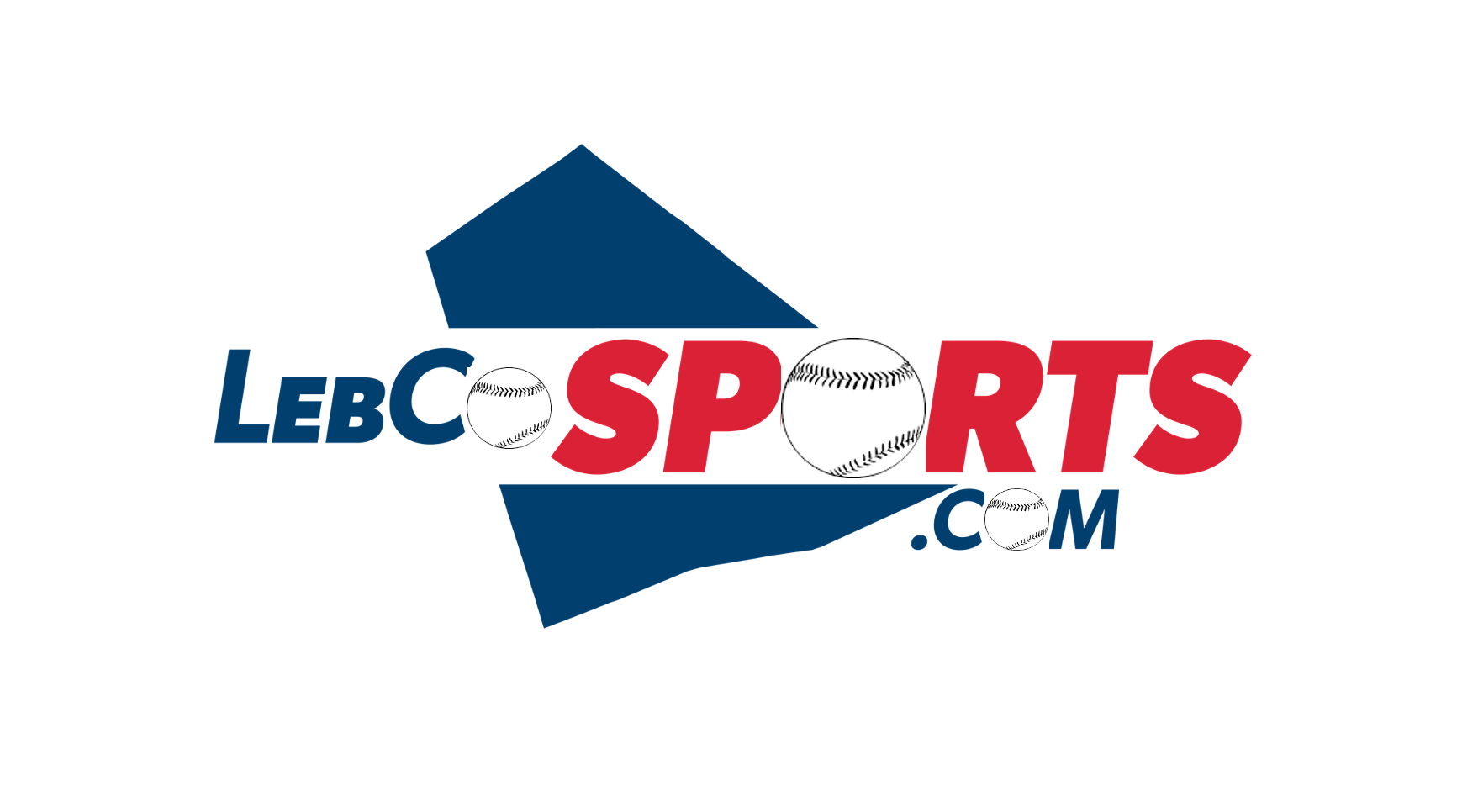 By Steve Beard, LebCoSports Baseball Contributor
A busy week of baseball featuring Lebanon County alumni saw some "firsts" from freshman and sophomores, some low scoring pitchers duels, a couple of "slug it out" affairs, and some lopsided scores. Lots of players you might know were in the thick of the action, as we review the week of February 20, 2023.
---
Kyle Poorman, Rochester Institute of Technology (Cedar Crest '19)
Kyle Poorman's senior season campaign got off to a strong start as Rochester Institute of Technology knocked offWashington University (MD) in the Gallaudet Baseball Classic. Poorman opened the scoring with an RBI single in the fourth to give RIT a lead that held up en route to a 10-1 win. Poorman scampered home on a passed ball later the inning, completing the game 2-4 with two runs, an RBI, and a base on balls. Poorman added two RBIs in game 2, which was suspended on Saturday and completed on Sunday, including a game tying RBI triple in the fifth. Poorman added a 2-4 and two more RBI as RIT decimated host Gallaudet, 29-1 in the event finale. Poorman is among team leaders in many statistical categories, with a .500 batting average and 1.288 OPS.
---
Deklyn Marks, Albright College (Cedar Crest '22)
Deklyn Marks made his collegiate debut on February 23, 2023 entering as a pinch hitter and collecting his first hit at the NCAA level as Albright was pummeled by Gettysburg, 23-4. Albright is in full rebuild mode following several dismal seasons in the MAC-Commonwealth, now under the leadership of Head Coach Justin Perry. Marks figures to get plenty of reps with the smaller roster and his well regarded hit tool will serve Coach Perry well. Marks' milestone was witnessed by long time Lebanon County umpire Todd Galbraith who was on the bases on the unseasonably pleasant day. Marks added a single on Sunday, but Albright struggled, losing to Gettysburg again, 20-2.
---
Noah Gonzalez, Northampton Community College (Cedar Crest '22)
Noah Gonzalez came up aces in Atlantic City, notching his first collegiate hit and RBI in his first at bat giving Northampton Community College a lead they would never relinquish in the back end of a Sunday double header. Against the back drop of the Atlantic City Surf Stadium, Gonzalez added two walks as he patrolled left field on a bright clear cold day, as NCC swept Atlantic Cape Community College, 7-0 and 2-1 behind great starting pitching. NCC travels to Myrtle Beach for a ten game six day swing. NCC is now 2-0 in early conference play as they prepare to embark on a fifty game season.
---
Mason Kepler, Clarion University of Pennsylvania (Palmyra '21)
Mason Kepler seemingly had enough of seeing Clarion suffer heartbreaking losses as he had RBI singles in the first, third, and the game winner in the 9th as Clarion defeated Mansfield University, 8-7 on Sunday. The Golden Eagles are 2-5 on the year and three of their losses have been of the one run variety. Kepler's performance added to his solid stats, as he splits time at Catcher and DH, lurking just outside the "minimum number of at bats" needed to rank among team leaders.
---
Thomas Zeigler, Messiah University (Palmyra '21)
Thomas Zeigler had his first three hit collegiate game, plating two on sacrifice flies as Messiah fell 10-9 to University of the South (Sewanee TN) in a game that started on Saturday and ended on Sunday due to fog. Zeigler was tagged with the loss as he moved from CF to the mound. Zeigler added two more hits on Sunday as Messiah split that doubleheader, 8-3 win and 6-1 loss. Zeigler's early season offensive stats have helped power the Messiah lineup.
---
Dylan Beard, Messiah University (Cedar Crest '21)
Dylan Beard also had three hits in the delayed game against Sewanee (TN), including a double, a run, and a stolen base. In the first game of the scheduled Sunday doubleheader, Beard added an RBI single to Messiah's four run fourth, later walked and added a slick play at second base in the 7th. Beard was 1-3 in the finale loss, finishing the weekend 5 for 11 to push his batting average to .300. Messiah's busy schedule has them flying home Monday, playing at Dickinson on Tuesday, traveling to Randolph-Macon (VA) University for three games next weekend, and beginning MAC-Commonwealth conference play March 10.
---
Tyler Long, Mount Saint Mary's University, (Annville-Cleona '20)
Tyler Long was named Player of the Week in the Metro Atlantic Athletic Conference for his exploits during opening weekend. Following a mid-week game that saw his bat cool off a little in a loss to Coppin State (MD), Long rebounded with a 2-4 day with a run and a walk as MSM defeated Towson (MD) 5-2 at Wake Forest. The number 4 ranked Demon Deacons were not as compliant with the Mount's early season winning streak as the they overwhelmed the Mountaineers, 18-2 late Friday afternoon. Long added two hits in an ugly game that saw Binghamton University crush The Mount, 27-2. The Demon Deacons of Wake Forest battered MSM on Sunday, 15-1, in which Long added a hit, finishing the weekend 5 for 15, still boasting a team leading .433 batting average.
---
Gage Miller, Bishop State Community College (Palmyra '21)
Gage Miller's ability to get on base helped Bishop State to a mid-week three wins and two losses, working a matchup with Northwest Florida State sandwiched between double headers against Nunez Community College and Faulkner University JV. Miller's impressive .472 on base percentage is largely driven by his team leading 11 walks, with is fourth in the twenty-three team Alabama Community College Conference as of this writing. He is also among conference leaders in stolen bases. Bishop State is 4-8 on the season.
---
Braden Collazo, Penn State-Harrisburg (Lebanon '22)
Lebanon High School's Braden Collazo made his collegiate debut on Friday, February 24, 2023, entering last for PSU-Harrisburg, notching his first and second collegiate strike outs as PSU split with Ferrum College (VA), winning game two by a score of 14-8. Collazo's big arm will light up the radar gun for Ryan Bown's Nittany Lion squad as they look to improve up their pre-season national rank of 34 and follow up a 2022 season that saw them win 30 games.
---
Jonathan LaBarbera, Bloomsburg University of Pennsylvania (Cedar Crest '20)
CCHS grad Jon LaBarbera was 2-3 in game two on Sunday as Bloomsburg was dealt a double header sweep at the hands of Jefferson (PA) University, both games by a 5-3 tally. The junior third baseman plated a run in the 4th to give Bloom the lead, but their bullpen could not make it hold up. The Huskies are off to a rough 1-5 start. They remain in town over the next few weeks as they seek to right the ship against Fairmont State.
---
Isaac Wengert, West Virginia Tech (Northern Lebanon '16)
Isaac Wengert bounced back after a tough outing last week, and while the final result was a "no decision," Wengert pitched seven strong innings as WVU Tech completed a doubleheader sweep of Lawrence Technological University (MI). Wengert allowed four runs, none of which were earned, struck out eight and scattered six hits with three walks. WVU Tech scored two in the bottom of the ninth on a walk off home run, their second walk off win on the day, pushing their record to 4-8.
---
Austin Baal, Shippensburg University of Pennsylvania (Palmyra '19)
Austin Baal remained hot for the Shippensburg Raiders who split a four game set with Slippery Rock. In a twelve inning 6-4 loss on Friday, Baal was 1-4 with a run and a walk. On Saturday, Baal knocked in runs in the first and sixth, accounting for most of Ship's runs in a 3-1 win. The lefty first baseman plated the game winning RBI early in Sunday's game one and added an RBI in a game 2 loss. Baal's team leading twelve walks drives a .446 OBP and 1.027 OPS as Ship looks to improve on their early 9-3 record.
---
Amani Jones, Stevenson University (Cedar Crest '20)
Amani Jones was 4-6 in game one as Stevenson hosted Ursinus on Sunday. Jones' RBI double in the 6th pulled the host Mustangs to within one of Grizzly Bears, but a late rally by Ursinus would seal a 10-8 win. Jones added two hits in game two as Stevenson pounded Ursinus, 16-2, earning a double header split. Stevenson will stay close to home this spring, eschewing a southern swing before conference games start March 10.
---
Around the Horn
---
If you are looking to provide feedback or are a business or individual interested in providing sponsorship to aid our mission at LebCoSports, you are asked to contact Dan by emailing dan@lebcosports.com.

Lebanon Federal Credit Union