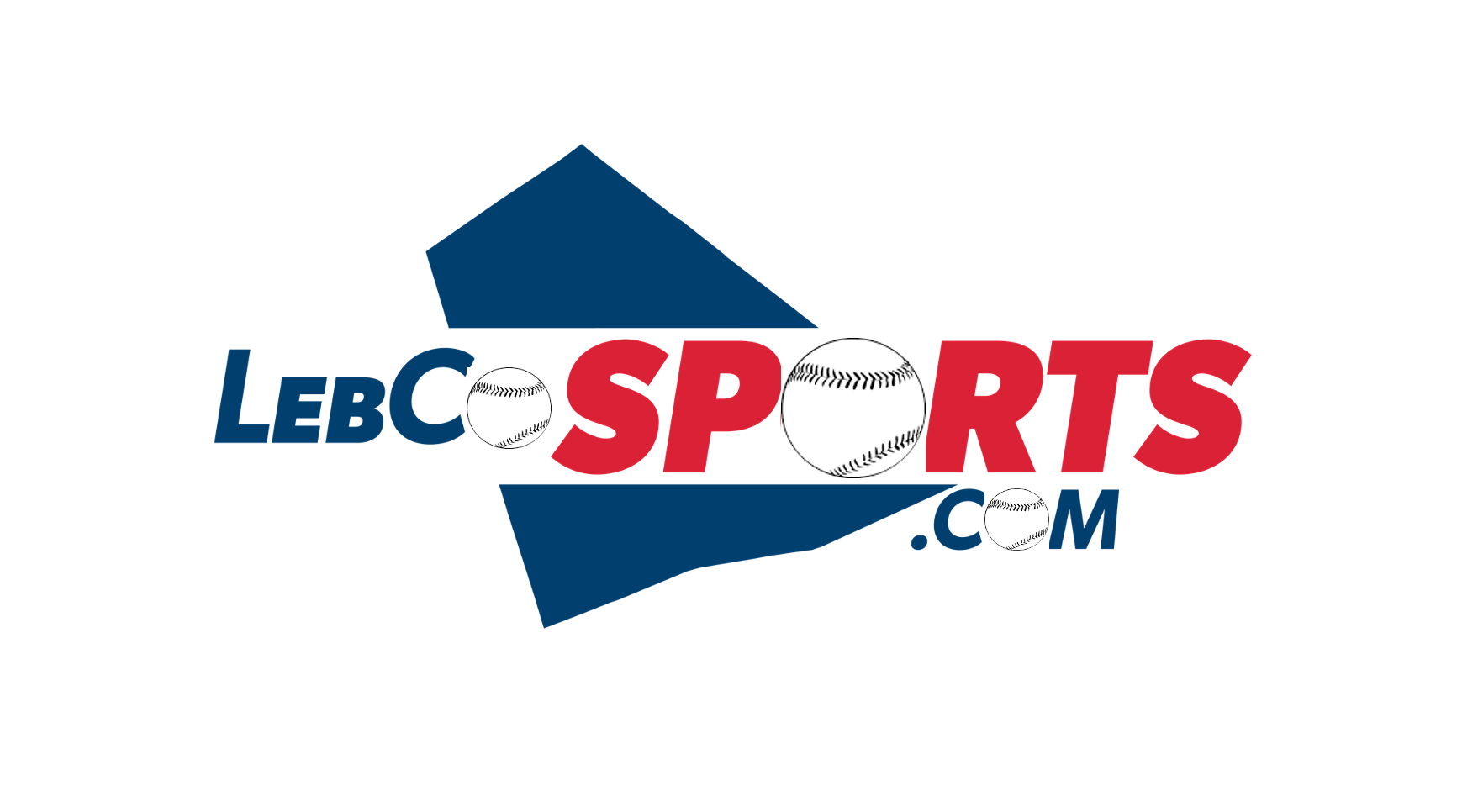 By Steve Beard, LebCoSports Baseball Contributor
As the collegiate baseball season continues to welcome more teams into the fray, there were a total of eleven Lebanon County high school alumni who were in action during the week of February 13, 2023.
---
Tyler Long, Mount Saint Mary's University, (Annville-Cleona '20)
Tyler Long was absolutely unconscious in a three-game set in which Mount Saint Mary's swept Longwood (VA) University in a pre-President's Day series. Long reached base all six times on Friday, including a 3-3 game with two doubles, RBI, 2BB and a HBP, and a game tying hit in the 6th as the Mounties won a wild 13-9 back and forth affair. Long made his first out of the season in game 2, adding a 3-4 with two runs and a BB in another come from behind 8-5 win. Sunday's game was less dramatic with Long adding a 2-4 day with a run in a 5-1 win. Long boasts an early season 1.722 OPS—which is shockingly second on the team—but leads the team in batting average (.727), slugging (.909) and on base percentage (.813). Long's video game level stats will be tested on Tuesday February 21, 2023 at Coppin State (MD).
---
Austin Baal, Shippensburg University of Pennsylvania (Palmyra '19)
Austin Baal saved his best for last, crushing a 1-1 middle in fastball for a walk off grand slam to run Shippenburg's win streak to 7 in a dramatic come from behind effort to complete the series sweep over Gannon (video). Down 8-7 with two outs, Baal cleared Fairchild Field's right field wall in a hurry, collecting his only hit of the game. Baal was 0-3 with a run in game one (10-2 win)  and 2-4 with the go ahead run early as Ship cruised to a 4-1 win in game 2. Baal continues to pace Ship in Slugging (.594). According to Shippensburg's game recap, this was the first walk off grand slam for Ship in at least fifteen years. Ship faces off against PSAC West opponent Slippery Rock for a four game set starting February 24, 2023.
---
Thomas Zeigler, Messiah University (Palmyra '21)
Thomas Zeigler hit a dramatic solo home run to propel Messiah University to an opening game win in Fayettville NC over Virginia Wesleyan. Messiah's leads of 5-1 and 8-4 evaporated late, setting up Zeigler for his dramatic two out no doubt HR (Instagram video available). Zeigler added a stolen base and two more hits as Messiah lost to the Methodist Monarchs 12-2 and dropped a Sunday game to Virginia Wesleyan, 12-9 despite Zeigler's second ninth inning RBI in as many days. Zeigler figures to patrol CF for Coach Phill Shallenberger's Messiah Falcons. MU travels to Sewanee TN next for three games "down south."
---
Christian Kreiser, Stevens Institute of Technology (Palmyra '20)
Christian Kreiser picked up where he left off in week one, picking up six hits in twelve at bats, three BB and seven RBI as Stevens traveled to 16th ranked William Paterson (NJ) University. In game one of a seven/nine inning doubleheader, Kreiser was 1-4 with a run as Stevens pulled off a 5-1 upset. Kreiser opened up the scoring in game two with an RBI double in a contest that saw him on base six times, including an RBI single on a 3-2 count as Steven attempted a comeback which fell short, 13-9. In the final game of the weekend, Kreiser's 4RBI, including a two run home run in the 4th and two run single in the 7th were not enough, as the Stevens Ducks fell 13-6. Kreiser continues to lead the Ducks in batting average (.474), OPS (1.320) and on base percentage (.583). Stevens travels to Rutgers-Newark on February 24, 2023 for a three game set.
---
Kasey Shugart, Clarion University of Pennsylvania (Palmyra '20)
Kasey Shugart contributed four hits and a couple of walks as Clarion dropped two heartbreakers on opening weekend, being swept by West Chester (4-3 and 6-4) and Kutztown (4-3 walk off HR and 8-2) in Dinwiddie, VA. Shugart is second in on base percentage (.375) on Clarion among qualifying players (2 plate appearances/per game minimum). Kasey figures to bat at the top of Doc Neiman's lineup following the 2021 season which saw him hit .333 and will use his speed in the outfield.
---
Mason Kepler, Clarion University of Pennsylvania (Palmyra '21)
Mason Kepler got off to a hot start as The Clarion Golden Eagles opened against PSAC opponents in VA. Hitting in the two hole in game one against the West Chester Rams, Kepler was 1-4 with an RBI single in the 6th to put Clarion ahead 3-2. West Chester hit a pair of solo homers in the sixth and Clarion lost 4-3. Kepler singled and scored in the top of the first in game three of the four game weekend. He later added a walk and caught all seven innings as Clarion fell on a walk off HR in the seventh. (Both doubleheaders were two seven inning contests). Clarion travels to Cary, NC on February 24, 2023 to face Dominican, Kutztown, and Mansfield.
---
Dylan Beard, Messiah University (Cedar Crest '21)
Dylan Beard collected 2 RBI, putting Messiah up 5-1 on a safety squeeze sacrifice bunt in the third and later drawing a bases loaded walk to put Messiah up 8-4, both leads they would eventually squander in a dramatic 9-8 win over Virginia Wesleyan. Beard added a stolen base, a single and a walk over the rest of the weekend at Methodist University in Fayetteville NC, as Messiah dropped two of three on opening weekend. Messiah travels to Tennessee and will be live streamed against the Sewanee Tigers on Sunday, February 26, 2023.
---
Around the Horn
West Virginia Tech's Isaac Wengert (Northern Lebanon '16) was greeted rudely by the 7th ranked Georgia Gwinnett College, lasting 1-1/3 inning as WVU Tech dropped two of three this weekend falling 2-8 on the year. Gage Miller, Bishop State Community College (Palmyra '21), has a .526 on base percentage following mid-week games against Spring Hill College JV, tallying a big RBI double and 4 walks. Jonathan LaBarbera, Bloomsburg University of Pennsylvania (Cedar Crest '20) was 0-4 as Bloom was swept by D2 University of Charleston in a three game set. Amani Jones (Cedar Crest '20) collected one hit and a base on balls as Stevenson University was swept in two games by Marymount (VA) University. Red shirt frosh Luke Hostetter, California University of Pennsylvania (Cedar Crest '21) and sophomore Jeremy Eck, Mount Aloysius College, (ELCO '21) are waiting their first action of the season.
---
If you are looking to provide feedback or are a business or individual interested in providing sponsorship to aid our mission at LebCoSports, you are asked to contact Dan by emailing dan@lebcosports.com.

Lebanon Federal Credit Union