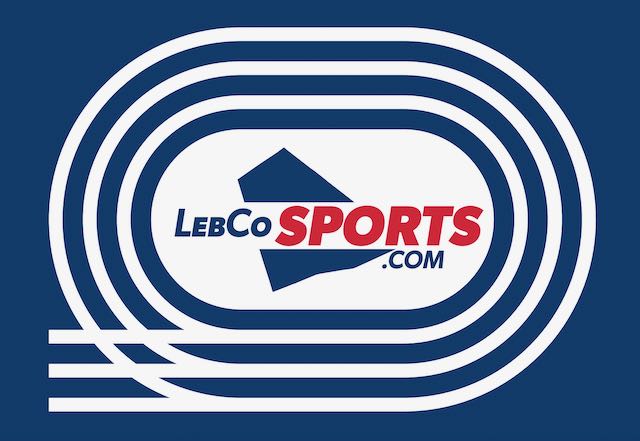 On Sunday, the annual Pennsylvania Track & Field Coaches Association (PTFCA) Indoor State Championship took place at Penn State University.  To qualify for the meet, an athlete must have made the qualifying mark in an indoor meet this season.  Five Lebanon County athletes did just that and were selected to compete in this prestigious event.
One of the most major highlights of the entire meet was the performance of Cedar Crest freshman sprinter Kaddel Howard, who came into the day as a high seed in both the 200 meter and the 400 meter.  The 400m was first, a race which she went out and built nearly a half-second lead over her next closest competitor before closing out the second lap with a victory that was .9 seconds faster than the runner-up.  Her winning time of 55.57 is currently the top time nationally for a freshman this indoor season.  She is also the first Cedar Crest Track & Field athlete to claim an indoor state title.  As if that was not impressive enough, Howard's day was not complete.  She came back in the 200m and clocked a speedy 24.59, which earned her a silver medal.
Catching up with Coach Rob Bare after the meet, he said, "Kaddel had a great first State meet.  She had fast starts in both races (which aided her finishing place)."  He went on to commend the young star for the way, "She competed with heart, desire, and Falcon pride."  It is also worth noting that Howard's first and second place finishes earned Cedar Crest 18 points in the team standings, placing them 9th overall.
Howard was not the only Lebanon County athlete to bring home hardware, as ELCO had a pair of athletes who placed in their respective events.  Long jumper Jacey Hentz came into the day having jumped a season best 17'1.25″ and was placed in the early flight.  Two of her first three jumps were measured at 17'2.75″, which not only put her in the finals, but also allowed the senior to earn an 8th place medal.  Teammate Carissa Bender qualified in her featured event, pole vault.  Bender entered the day having vaulted a season-high 11'5″.  She was perfect at heights of 10'6″, 11′, and then cleared 11'6″ on her first try.  Clearing 11'6″ earned her 6th place in Pennsylvania.
Two Lebanon County Boys competed hard as well.  Palmyra's Mason Bucks cleared 13'6″ in the pole vault, finishing 11th overall.  ELCO's Colin Daub struggled on his first attempts before fouling his final attempt in hopes of throwing something close to his season best 51'2″.  Impressive that he got to compete at this level, he will use his 20th place finish as a learning experience going into his senior outdoor season.
Seeing as how the outdoor season will start just over week from now, these athletes will not have to wait long to get back into the action.
---
Girls Results
Cedar Crest
Kaddel Howard, Freshman
200m: 24.59  2nd place
400m: 55.57  1st place
ELCO
Carissa Bender, Senior
Pole Vault: 11'6″  6th place
Jacey Hentz, Senior
Long Jump: 17'2.75″  8th place
Boys Results
ELCO
Colin Daub, Senior
Shot Put: 40'3.5″  20th place
Palmyra
Mason Bucks, Senior
Pole Vault: 13'6″ 11th place
Cedar Crest
Gabe Lewis, Senior
60m: qualified, but did not run
Cedar Crest Track & Field has it's first indoor STATE CHAMPION! Kaddel Howard runs 55.57 to win the 400M! She finished 2nd in the 200M with a 24.59! Let's Go 💯 pic.twitter.com/hb8U1fOpNb

— Coach Bare (@coach_bare) February 26, 2023
Congratulations to our PTFCA State Indoor Track & Field qualifiers and medal winners! Carissa Bender placed 6th (pole vault, PR 11-6), Jacey Hentz placed 8th (long jump, PR 17-2.5) & Colin Daub (shot put qualifier). #ElcoExcellence #RaiderPride @LebCoSports1 @LancasterSports pic.twitter.com/2ubdT62ncK

— ELCO Athletics (@ELCOAthletics) February 26, 2023
---
If you are looking to provide feedback or are a business or individual interested in providing sponsorship to aid our mission at LebCoSports, you are asked to contact Dan by emailing dan@lebcosports.com.

Lebanon Federal Credit Union