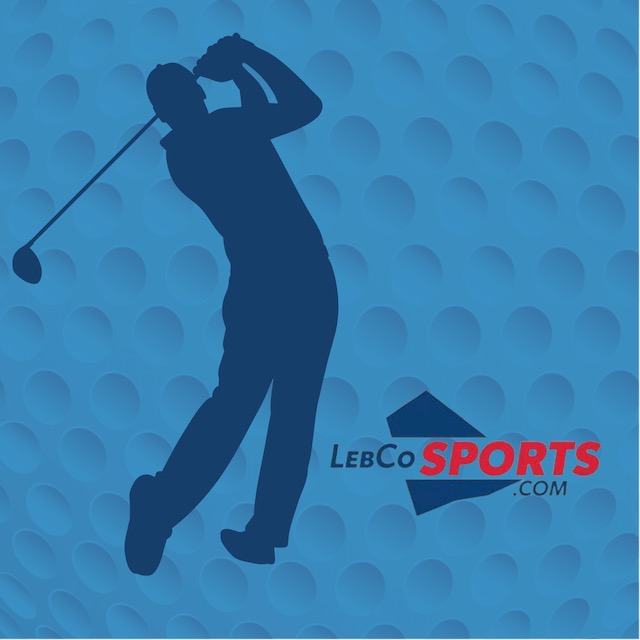 The 2022 LebCo Golf Season was historic in nature, with Cedar Crest and Annville-Cleona each winning League Championships and Cedar Crest freshman Dylan Ramsey then going on to win the PIAA State Championship.  While this level of success will be tough to match, 2023 has the chance to not only do that, but also surpass some of the successes seen a year ago. Without a doubt, this is a sport that is among the toughest to remain consistent, but a talented crop of LebCo athletes returning for another year of competition will make it extremely interesting.
For any comments or questions, please reach out to dan@lebcosports.com.
---
     Annville-Cleona Dutchmen 
Lancaster-Lebanon League Section 4
Head Coach: Todd Evans – 3rd season
Key Returning Players: Reagan Flynn (Sr.), Andrew Heller (Sr.), Wesley Heller (Jr.), Logan Francis (So.)
Key Losses: None
Outlook: Annville-Cleona finds itself in an exciting position entering the 2023 season.  In 2022, the team went 22-8 in the regular season before clinching the Lancaster Lebanon League AA Championship handily over Section 4 rival Pequea Valley.  The Dutchmen will return all of the members of last year's team that went on to finish 4that the District 3 Championships.  They will be led by senior Reagan Flynn, who finished 25th at the PIAA Championships last season.  Joining Flynn will be sophomore Logan Francis, who finished 4th in the League during a dynamic freshman season.  The Heller brothers, senior Andrew Heller and junior Wesley Heller, will be looking to continue their ability to contribute to the success of this Annville squad.  While repeating as League Champions will be a tall order, Coach Evans is confident in the young men on his roster.  If all goes to plan, the Dutchmen could challenge for the District 3 Championship in 2023.
---
     Cedar Crest Falcons 
Lancaster-Lebanon League Section 1
Head Coach: Drew Gates – 3rd season
Key Returning Players: Luke Campbell (Sr.), Dayton DiBiaso (Sr.), Ethan Rader (Jr.), Carson DiBiaso (So.), Dylan Ramsey (So.)
Key Newcomers: Tyler Angelo (Sr.), Dawson Behney (Sr.), Isaac Wolfe (Jr.), Davin Kolter (Fr.), Jackson Seidel (Fr.)
Key Losses: Ben Feeman, Jillian Fidler (Berry College)
Outlook: Last season, Cedar Crest set the standard for the Lancaster Lebanon League as they went on to win the League Championship (AAA) over Manheim Township, with Ben Feeman defeating Dylan Ramsey in a playoff to secure the individual championship.  The Falcons sent five golfers to the District 3 Championship where they finished 2nd as a team.  They then qualified three for the PIAA State Golf Championship Tournament, with Jillian Fidler joining Feeman and Ramsey.  In what was a shock to many, the freshman Ramsey won the State Championship (See article: A freshman can't win. Ask Dylan Ramsey).
Ramsey will now headline the Cedar Crest team as he enters his sophomore season as the reigning State Champion.  He will be joined by a talented group, which includes senior Dayton DiBiaso and junior Ethan Rader, who both qualified for Districts in 2022.  Sophomore Carson DiBiaso will also continue to contribute, something he did in several matches last season.  There will no doubt be strong competition for the top five spots on this roster, but it's friendly high-level competition that has aided Coach Gates's squad in recent years and will most likely advance this group to new heights (read our article about this culture).  If all goes according to plan, they will challenge for the Section 1 and the LL League titles this year, then get several players into Districts.
Update: On Monday, Cedar Crest competed in their first match of the season, upsetting Manheim Township on Township's home course. See our Weekly Scoreboard for more details on this statement victory.
---
    ELCO Raiders  
Lancaster-Lebanon League Section 3
Head Coach: Dave Meyer – 15th season
Key Returning Players: Colin Bogart (Sr.), Drake Reidel (Sr.), Morgan Shanaman (Sr.), Ethan Spang (Sr.), Brady Keath (Jr.), Brett Wenger (So.)
Key Newcomers: Brady Habecker (Fr.), Rory Righter (Fr.)
Key Losses: Tyler Reed, Cole Weaver
Outlook: During an excellent 2022 campaign, the ELCO team finished 18-7 and qualified as a team for the Lancaster Lebanon League Championships for the first time in modern history.  This year, the Raiders return several key pieces from that squad, including Coach Meyer, who had retired following last season before circumstances led to his return.  Joining the longtime coach (in his 43rd year coaching HS sports) will be a group of solid golfers who will be battling for the team's top spot on any given day.  That group is made up of seniors Colin Bogart, Drake Reidel, Morgan Shanaman, and Ethan Spang, as well as junior Brady Keath and sophomore Brett Wenger.  Due to the depth and overall consistency of this veteran group, look for the ELCO team to be in a position where they may be able to repeat much of the success they found last year.  Making it even more interesting is that they added five freshmen to the mix, with Brady Habecker and Rory Righter having the best chances to make an immediate impact this season.
---
     Lebanon Cedars
Lancaster-Lebanon League Section 4
Head Coach: Mark Naimoli & Chris Fairbanks – 5th season
Key Returning Players: Mason Bender (Sr.), Ben Discuillo (Jr.), Zach Leffler (Jr.), Gavin Sheetz (Jr.)
Key Losses: None
Outlook: Throughout the 2022 season, the Cedars continuously improved week after week.  In some cases, the development was drastic as athletes were just learning the game of golf.  In 2023, Coach Naimoli and Coach Fairbanks will return all four of last year's starters.  Junior Gavin Sheetz will be one to watch as he showed shot some good rounds last year, eventually shooting a 90 at Fairview during the Lancaster Lebanon League Championships.  Right behind Sheetz will be fellow junior Ben DiScuillo who seemed to figure things out halfway through last year and ended up shooting a season-best 93 in the last regular season match.  The coaches expressed that they are very excited to see how low all of their players can push their scores.
---

Northern Lebanon Vikings
Lancaster-Lebanon League Section 4
Head Coach: Chris George – 2nd season
Key Returning Players: Riley Clinger (Sr.) Vinny Battistelli (Jr.), and Brian Bicksler (Jr.), Levi Shoemaker (Jr.), Aiden Long (So.)
Key Newcomers: Karter Adams (Jr.), Leland Kohr (Jr.), Chase Stohler (Jr.), Kohen Clark (Fr.), Ashten Putt (Fr.)
Key Losses: None
Outlook: Last season, the Vikings fielded a young, inexperienced squad that showed improvement throughout the year.  In 2023, Coach George returns all of the players from that team, as they hope to continue their development and improve upon last year's 8-22 record.  Something that will help the process is that the roster has nearly doubled in size in one year's time.  Leading the way for Northern Lebanon will be juniors Levi Shoemaker, Vinny Battistelli, and Brian Bicksler.  Also returning will be senior Riley Clinger and sophomore Aiden Long, who will both be looking to build on the foundation they set during their first season with the team.  With the larger roster and a list of veterans, the culture of the program has noticeably become more competitive in practice.  The members of the team are battling for top spots daily, while also encouraging improvement from one another.  Included in this friendly competition are several newcomers who will be looking to lock up top-six match roster spots.  There will be ups and downs along the way, but the Vikings are trending in the right direction and may turn some heads this season.
Check out the video of Northern Lebanon's top players sharing their goals for the season.
---
   Palmyra Cougars
Mid-Penn Conference – Keystone Division
Head Coach: Tim Refi – 12th season
Key Returning Players: Thomas Hovan (Sr.), Sam Kautz (Sr.), Sean Kelly (Sr.), Alexa Knapp (Sr.)
Key Newcomers: Chase Blanchard (Sr.), Ajay Horowitz (Fr.), Alex Irwin (Fr.), Reese Kowalski (Fr.)
Key Losses: Kevin Dromgoole, Mason North
Outlook: The Cougars continue play in the competitive Keystone Division after finishing 23-19 in 2022.  This season, Palmyra will return several seniors, including Sean Kelly, who was one of the top golfers in the Mid Penn his junior year (6th place finish).  In addition to the program's existing seniors, they will be welcoming Chase Blanchard, the LebCo Baseball Player of the Year, to the lineup.  There will also be three freshmen picking up valuable experience, as the Cougars look to rack up as many match wins as possible.  While balancing experience and development, Coach Refi's squad will see how many of its members can qualify for postseason play.
---
If you are looking to provide feedback or are a business or individual interested in providing sponsorship to aid our mission at LebCoSports, you are asked to contact Dan by emailing dan@lebcosports.com.

Lebanon Federal Credit Union