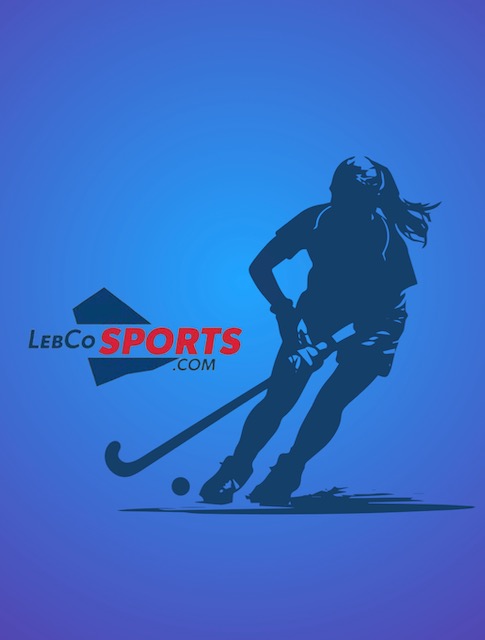 During the 2022 season, half of LebCo's Field Hockey teams made Districts, with Palmyra winning the AA District 3 Championship and finishing 2nd in the State.  This year may prove to be even more successful, as each program returns a solid core of veterans, all of which hope to build upon their successes from a year ago.  Time will tell how they respond to the new goals that they have set for themselves, but either way we will be here reporting, supporting, and celebrating.
If there are any errors or discrepancies, please reach out to Dan (dan@lebcosports.com).
---
     Annville-Cleona Dutchmen 
Lancaster-Lebanon League Section 4
Head Coach: Carrie Gingrich – 6th season
Key Returners: Grace Francis (Sr.), Ainsley Sellers (Sr.), Ashlyn Shaak (Sr.), Tori Cisney (Jr.), Kendall Cooper (Jr.), Danika Setlock (Jr.), Ava Hoover (Jr.)
Key Newcomers: Savannah Kleinfelter (So.)
Key Losses: Claire Hoover, Maggie McAteer (Delaware Valley)
Outlook: The Dutchmen return all of their key pieces from the 2022 season, which ended in the 2nd round of the District 3 Playoffs with a loss to Boiling Springs, the eventual State Champion.  The playoff appearance followed a 14-4 regular season, which included an 8-game win streak after dropping their first two games of the season.  With talented veteran leadership all over the field and newcomer Savannah Kleinfelter in the cage, the Dutchmen will look to improve on last year's gains.  One major change that will help them prepare for the playoffs is the move to use the facilities at In the Net, which will offer artificial turf for all their home games and practices.  Coach Gingrich's group is determined to make this year count.
---
     Cedar Crest Falcons 
Lancaster-Lebanon League Section 2
Head Coach: Alicia Arnold – 3rd season
Key Returners: Danielle Schroll (Sr.), Sierra Margut (Sr.), Anna Moyer (Sr.), Reese Arnold (Sr.), Ava Schreier (Jr.), Grace LaBarbera (Jr.), Kate Poorman (So.)
Key Newcomers: Avery Lechleitner (Fr.), Cara Figueroa (Fr.), Estella Sanchez (Fr.), Mikalyn Weaber (Fr.)
Key Losses: Paige Bucher (Kutztown University), Hannah Klinger, Ashley Lamson, Hailey Newmaster
Outlook: In 2022, the Lady Falcons were winners of three games, but lost several by one goal.  They entered the off-season determined to flip the script in 2023.  Throughout the year, the team's members spent a lot of time together: in the weight room, playing hockey, and bonding.  This type of chemistry that has developed should result in more tally marks in the win column this season, especially considering the level of talent returning for Crest this season. They are led by a strong group of seniors, headlined offensively by seniors Danielle Schroll and Sierra Margut, while fellow senior Reese Arnold leads the defense.  Cedar Crest also welcomes a strong group of freshmen this year, including goalie Mikalyn Weaber.  There is much optimism that the culture being build will not only have an immediate impact, but also point to a bright long-term future at Cedar Crest.
Key Date: October 3rd – Gray Out Game to raise money for brain cancer research at Penn State Hershey
---
     ELCO Raiders  
Lancaster-Lebanon League Section 3
Head Coach: Kelsey Thorley – 5th season
Key Returners: Kylie Brown (Sr.), Jordyn Fox (Sr.), Yas Omar (Sr.), Hailey Whitmoyer (Sr.), Makenna Haas (Jr.), Kailen Hibshman (Jr.), Aeryn Marks (Jr.), Ayla Zwally (Jr.), Addie Weiler (So.)
Key Newcomers: Meredith Noll
Key Losses: Kamryn Hine, Caitlyn Kleinfelter (Gwynedd-Mercy College)
Outlook: ELCO made a District 3 Playoff appearance in 2022, the 2nd time in as many years. This followed a 10-7-1 season after getting off to an 0-4 start.  There were double-digit goal scorers from last season: Kylie Brown – 11; Addie Weiler – 13; Kailen Hibshman – 10.  All three return to Coach Thorley's line-up this season as they hope to build on last year.  Helping their odds of a successful 2023 is that goalkeeper Aeryn Marks returns after making 97 stops in '22.  If all goes to plan, ELCO could make a deeper run in the playoffs after challenging Garden Spot, the perennial favorite of Section 3.
---
      Lebanon Cedars
Lancaster-Lebanon League Section 3
Head Coach: Emily Peters – 1st season
Key Returners: Jadaesiah Hoskin (Sr.), Jayli Morales (Sr.), Lindsey Cramer (Jr.), Zujuanlisse Figueroa (Jr.), Sadrailyz Garcia (Jr.), Mya Gonzalez (Jr.), Jezauni Hernandez (So.), Juilet Perez (So.)
Key Losses:Eve Fenstermaker (Juniata College)
Outlook:Following heavy losses to graduation, the Cedars were a one-win team in 2022.  However, this year they will return several key pieces, now with one more year of experience.  One of the key players coming back after showing great promise last year is junior goalkeeper Mya Gonzalez. Also returning in a new role in guiding the team's development will be first-year head coach Emily Peters, the Cedar Crest product and alumna of St. Joe's, who takes over after two years as an assistant on the staff.  While Lebanon may not have won many games last year, at their core, they remain a scrappy team that makes it difficult for other teams.  Having another year together should translate into more goals and ultimately more victories in '23.
---

Northern Lebanon Vikings
Lancaster-Lebanon League Section 4
Head Coach: Ronda Sowers – 11th season (non-consecutive)
Key Returners: Kiera Anspach (Sr.), Abby Clemson (Sr.), Scarlett Naum (Sr.), Miya Neuman (Sr.), Madison Brewer (Jr.), Taylor Klink (Jr.), Sadie Ostermayer (Jr.), Alex Spangler (Jr.), Rylee Snyder (Jr.)
Key Newcomers: Mackenzie Miller (So.), Kasey Weimer (So.)
Key Losses: Hope Ritchie
Outlook: The Lady Vikings will enter 2023 with a new head coach with which they are very familiar.  Ronda Sowers returns for her 11th year after taking a break from coaching in 2022.  In her ten years prior, her teams saw success including qualifying for Districts three out of her last four years (2018, 2019, 2021).  While the team struggled as a result of inexperience a year ago, they look to improve upon the experience gained during a two-win season.  The key returners starts with its seniors, including goalie Abby Clemson and midfielder Kiera Anspach, a 1st Team Section 4 All-Star last year.  With the veteran status of most of its line-up, Northern Lebanon will look to use its defensive efforts to hold teams in place while the offense makes necessary improvements.  If these things work, the Lady Vikings may be able to make its case as a playoff contender.
---
     Palmyra Cougars
Mid Penn Conference – Keystone Division
Head Coach: Kent Harshman – 8th season 
Key Returners: Peyton Bean (Sr.), Keely Bowers (Sr.), Addie Sholly (Sr.),   Morgan Lantz (Sr.), Liv Gain (Jr.), Hadley Hoffsmith (Jr.), Mallory Hudson (Jr.), Jovie Weaver (So.)
Key Newcomers: Bree Aughenbaugh (So), Maddie Blauch (Sr), Alyssa Dugan (Sr), Peyton Kane (Sr), Bri Eckenroth (Jr), Madi Gingrich (So), A.J. Walker (So), Maddy Witt (So), Leigha Kane
Key Losses: Alaina Bryan (York College); Alicia Battistelli (University of Vermont); Avery Russell (University of Richmond); Katie Lintz (Bucknell University); Olivia Kirkpatrick (Liberty University); Piper Taylor (Frostburg State); Rileigh Lambert (Bloomsburg University); Haleigh Lambert
Outlook: Entering the 2022 season, the Lady Cougars had much to prove following a quarterfinals loss in the 2021 PIAA State Championship Tournament.  More determined than ever, Palmyra met the challenges of last season, winning their first District 3 Championship since 2020.  They kept winning and earned their spot in the PIAA State Championship Finals, a game that ended when Mechanicsburg scored the game-winner in overtime.  Palmyra will enter the 2023 season, looking to finish once again as the top team in Pennsylvania, something they have done three times in school history.  Getting playoff ready is always the focus, but while competing in the Mid Penn Keystone Division, every game is like a postseason match as they are charged with lining up against some of the best teams in the state (Mechanicsburg, Hershey, and Lower Dauphin). While they lost several key members from last year's team, Coach Harshman's 2023 squad knows their assignment and they will be ready for that challenge.
During last year's postseason, members of the Palmyra Field Hockey team kept a journal of their routine.  We were able to publish it as an inside look at how this elite program prepared for each postseason match-up and how they wrapped up the season after finishing 2nd in the state.  Read it here: Palmyra Playoff Field Hockey: An Inside Look
---
If you are looking to provide feedback or are a business or individual interested in providing sponsorship to aid our mission at LebCoSports, you are asked to contact Dan by emailing dan@lebcosports.com.

Lebanon Federal Credit Union