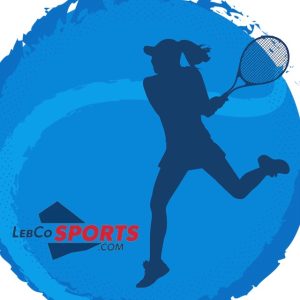 The 2023 season will be one of excitement as teams hit the courts across LebCo. While there are several talented veterans who will be serving up excitement, most teams are relying on fresh faces to fill key roles.  While there could be some growing pains, this opportunity for development will definitely be a storyline worth watching over the course of the season.  With that said, do not discount how far some of the veterans may be able to push it this year.
If there are any questions of discrepancies, please reach out to dan@lebcosports.com.
---
     Annville-Cleona Dutchmen 
Lancaster-Lebanon League Section 4
Head Coach: Michael Hall – 1st season
Key Returning Players: Laney Kreider (Sr.)
Key Newcomers:  Hope Wagner (Sr.), Olivia Morrissey (Jr.), Amelia Summers (Jr.), Nia Haffey (Fr.)
Key Losses: Kaylyn Stokes, Maddie Summers
Outlook: Last season, Annville-Cleona finished the season with a 9-3 record (6-2 in Section 3).  They enter 2023 having lost two key members of last year's team: Maddie Summers and Kaylyn Stokes.  The Dutchmen will also welcome Coach Hall in his first year as in charge of the program, having served as an assistant for the last three seasons and leading the boys' program for the last two seasons.  The new head coach will have senior Laney Kreider leading the way for his team.  Kreider currently has 39 career wins, giving her a chance to break the all-time Annville-Cleona record of 61.  Beyond their #1, Annville is in a bit of a rebuilding phase, but has some motivated newcomers to the varsity roster that will fill the void left by the now graduated seniors.  That list includes senior Hope Wagner, as well as juniors Amelia Summers and Olivia Morrissey. Coach Hall is also excited to see how freshman Nia Haffey does after putting in a lot of work in the off-season.  While there will be excitement around Kreider and her individual accomplishments, there will also be just as much excitement surrounding the development of all the first-time varsity players that will fill Annville-Cleona's roster this season.  If these playeys can get up to game-speed, it will be a very short-lived rebuilding phase.
---
     Cedar Crest Falcons 
Lancaster-Lebanon League Section 1
Head Coach: Phil Rader – 5th season*
Key Returning Players: Kaitlyn Do (Sr.), Annie Forry (Sr.), Madeleine Kase (Sr.), Katie Idgunji (Jr.)
Key Losses: Taliah Thomas (Bryn Mawr College), Meg Claman
Outlook: After a year away from coaching the Lady Falcons, Coach Rader has returned to the head coaching role, taking over for Coach Finley. This is a position Rader held for the four years prior to last year.  In his absence, Cedar Crest finished 6-8 in 2022 and were also the Lebanon County co-champions. Returning from last year's team will be four of the top six players, including the top two Singles players Kaitlyn Do and Annie Forry. The two seniors will provide strong leadership for the team. Fellow senior Maddie Kase will headline some veteran depth that includes juniors Katie Idgunji, Aubrey Gard, and Lizzie Zeisloft. The Falcons also welcomed seven underclassmen who are all new to the team this year.  As this young crop develops, they should provide added roster depth, both now and in the future,.  Look for Cedar Crest to compete hard throughout the season, as they build on last year's foundation.
---
    ELCO Raiders  
Lancaster-Lebanon League Section 3
Head Coach: Chris Gyorke – 6th season
Key Returning Players: Nicole Books (Sr.), Reece Woelfling (Jr.), Kate Bowman ( )
Key Losses: Ali Bender (Moravian College), Cameron Lehr
Outlook: Last season, the ELCO Lady Raiders finished 2nd in Section 3.  This earned them a spot in the Lancaster Lebanon League Tournament where they made it to the semifinals after defeating Lampeter-Strasburg in the opening round.  The two top players on the 2022 roster were Ali Bender and Camryn Lehr who have since graduated.  While this could be considered a rebuilding year after last year's successes, Coach Gyorke will rely on some of the talent he has been cultivating in his system.  Junior Reece Woelfling and junior Nicole Books will move up to the top two Singles spots after providing depth as the #3/#4 players last season.  Junior Kate Bowman, who had limited varsity reps last season, will move into the rotation into a key spot.  This is where the experience ends for ELCO, as they will fill the rest of the spots with first-year talent.  While the Lady Raiders will win some matches, this season will be more about development, improving each week, and also enjoying it on the court every time they get to play.
---
     Lebanon Cedars
Lancaster-Lebanon League Section 2
Head Coach: Morgan Brady – 1st season
Key Returning Players: Iris Krouse (Sr.), Lina Zheng (Sr.)  Scarlet Meyer (So.), Sally Zheng (So.), Sarah Zheng (So.)
Key Newcomers: Whitney Bartal (Jr.), Geisha Perez (So.)
Key Losses: Aaliyah Ferrer
Outlook: Coach Morgan Brady took over for the Cedars this season and has been working to set a new tone, complete with a growth mindset that will immediately benefit the program.  The number of girls out for the team is up, with many putting in work over the summer months to learn the basics of the game. While many of those on the roster will be playing in their first season, Lebanon will be returning senior Iris Krouse as their top option.  There is plenty of room for improvement and this group is determined to get better each day. This may end up being an exciting transitionary period for the Lebanon Cedars Girls Tennis Team, something that will be worth watching.
---

Northern Lebanon Vikings
Lancaster-Lebanon League Section 4
Head Coach: Matt Berdinka – 14th season
Key Returning Players: None
Key Newcomers: Elsie Shuey (Fr.)
Key Losses: Cora Lerch, Aryana Via
Outlook: In 2022, Northern Lebanon only rostered five players. Four of them have since graduated.  This type of rebuild could have spelled disaster for Coach Berdinka's program, but with thirteen new players joining this season there is a reason to be excited.  One of the new faces leading this group is freshman Elsie Shuey. While it will take hard work and development, the Lady Vikings could very quickly be on the ascendency.
---
   Palmyra Cougars
Mid-Penn Conference – Keystone Division
Head Coach: Matt Opilo – 24th season
Key Returning Players: Ava Cuzzolina (Jr.), Elaina Potter (Jr.), Rylee Sherwood (Jr.)
Key Newcomers: Dahlia Dokmenler (Jr.), Rachel Ross (Jr.)
Key Losses: Natalie Isett, Marissa Nicholson, Nitya Patel
Outlook: Last season, the Lady Cougars won ten and were also Lebanon County Co-Champions.  They will enter 2023 having graduated their top two players, Nitya Patel and Marissa Nicholson.  While losing two of the top players in the Mid Penn is tough, Coach Opilo is returning several talented veterans that added key depth last year.  The group of all juniors includes Ava Cuzzolina, Elaina Potter, and Rylee Sherwood. As a whole, this is a tenacious group that competes hard every day, while also supporting one another in their quest to be better. With that culture firmly in place, look for Palmyra to continue to make noise in the Keystone Division.
---
If you are looking to provide feedback or are a business or individual interested in providing sponsorship to aid our mission at LebCoSports, you are asked to contact Dan by emailing dan@lebcosports.com.

Lebanon Federal Credit Union