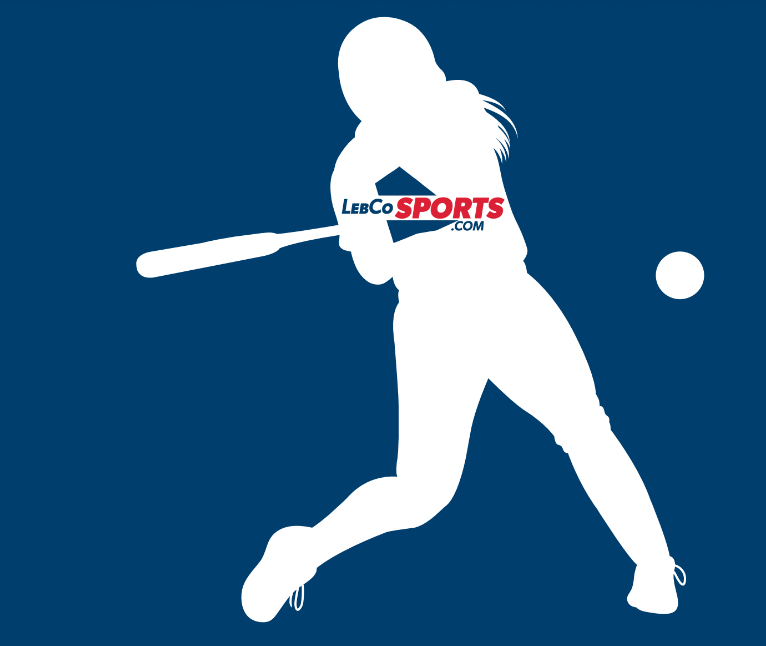 The 2023 high school softball season offered a great level of excitement, as all six of LebCo's teams competed hard and showed substantial levels of progress.  When it came to team success and post-season action, three made the District 3 Playoffs.  In terms of individual achievements, twenty-three were named to league all-star teams for their efforts over the course of the season.  A mind-boggling stat is that of the players who earned honors, only three of them have graduated and will not be returning to the high school field next season.  Needless to say, there will be a lot of excitement heading into 2024.
For any corrections or discrepancies, please reach out to Dan via email dan@lebcosports.com.
---
     Annville-Cleona Dutchmen 
Lancaster-Lebanon League Section 4
Final Record:  12-8 regular season, 9-6 in Section 4
District Power Ranking: #5 – 3A  (top 6 qualified)
District 3 Qualifier
Summary: The Dutchmen finished the season 3rd in Section 4 behind Northern Lebanon and Lancaster Catholic, losing the head-to-head tiebreaker to the Crusader in missing out on a spot in the League Playoffs.  However, they did qualify for the District 3 Playoffs for the 5th straight season, but were matched up against the eventual champion Upper Dauphin in the 1stround.  Annville-Cleona was led by their junior pitcher Meda Pulaski, who finished with a 10-8 record, 2.99 ERA, and 145 Ks in just 110 innings.  At the plate, Pulaski led the team with a .438 batting average, a .507 OBP, 20 RBI, and 28 hits, 4 of which were home runs.  Sophomore Danika Setlock provided added firepower for the offense, posting a .400 batting average and .494 OBP with a .738 slugging percentage that included 4 home runs on her way to driving in a team leading 25 runs.  Setlock also led the team with 27 runs and 8 steals. Defensively she was also stellar at shortstop, only committing 4 errors on 68 opportunities.  Newcomer Abby Evans was stellar for AC in her freshman campaign, finishing with a .343 batting average and a team leading 20 singles.  For their efforts, all three ladies were named as 1st Team All-Section 4 selections. In addition to those mentioned, Annville will return most of its starters in 2024, as they will hope to improve upon this year's success.
---
     Cedar Crest Falcons 
Lancaster-Lebanon League Section 1
Final Record:  3-16 overall, 3-12 in Section 1
District Power Ranking: # 19 – 6A (top 12 qualified)
Summary: The Cedar Crest Lady Falcons were admittedly in the midst of a rebuilding season, but Coach Leonardo's group showed resolve throughout the season.  They were led by senior captain Laura Kneasel whose steady leadership helped to guide this unit through a less than ideal season when only considering the win-loss record. However, in sports, oftentimes it comes down to progress over the course of the season and across multiple seasons.  One area where there was noticeable growth was within battery of juniors Reese Arnold (pitcher) and Riley Rohrer (catcher).  Arnold finished the season as a Section 1 Honorable Mention selection after striking out 68 in 58.2 innings of work.  Rohrer was also an Honorable Mention after leading the team with a .333 batting average, 14 hits, and 2 home runs. Junior shortstop Brooke Zimmerman also earned an Honorable Mention nod after hitting .307 and finishing 2nd on the team with 5 RBI.  Leading Crest in the RBI department was freshman Addison Nolen who drove in 7 runs while batting .293.  If this group has anything to say about it, this year's rebuild will quickly become a thing of the past when they take the field in 2024.
---
    ELCO Raiders  
Lancaster-Lebanon League Section 3
Final Record:  10-10 overall, 7-8 in Section 3
District Power Ranking: # 13 – 4A (top 10 qualified)
Summary: This was a season of perseverance for the Lady Raiders as the young group of players battled through several challenging situations and injuries on their way to a .500 record.  With it being the 1st year where all Section 3 teams played three times instead the traditional two, the group got an opportunity to mature even faster against the likes of Donegal and Manheim Central.  In order to make it work sophomore Morgan Wilson moved from shortstop to fill in as the catcher when the team's starter was lost to injury, which set a tone for the leadership and sacrifice that led to this team coming together quickly.  She also batted an impressive .355 with a .487 OBP, 23 RBI, 2 home runs and 10 doubles.  Throwing to Wilson was a strong 1-2 pitching duo of sophomores Gabby Smith and Abby Hassler.  In 86.1 innings pitched, Smith struck out 151, while also hitting .455 with 28 runs scored.  .  The team's efforts were aided by a pair of freshmen, Chloe Shirk and Kenzie Deeks.  Shirk finished the season with a .371 batting average on her way to driving in 32 runs, which set an ELCO record for most RBI is a season.  Deeks served in a veteran-like role at the hot corner, providing great defense along with being a threat on the offensive end.  Wilson, Smith, Shirk along with senior Caitlyn Kleinfelter were named as a 1stTeam selections for Section 3.  Shirk was also named as a nominee for the All-State Team.  Despite graduating four seniors, there is much optimism that this crew from Myerstown will use this past season as a launching pad to enter inbto a new stratosphere over the next couple of years.
---
Softball: Lebanon County's League All-Stars
---
     Lebanon Cedars
Lancaster-Lebanon League Section 2
Final Record:  2-18 overall, 0-15 in Section 2
District Power Ranking:  #23 – 6A (top 12 qualified)
Summary: It was a long road for the Cedars over the course of seasons, but they were finally rewarded for their hard work when in their second to last game they earned a wild 14-13 victory over Milton Hershey, the team's first win since 2019.  The Cedars then notched a decisive 13-2 win over Hanover to end the season.  Sophomore pitcher Sereniti Zidik was the team's featured starter on the mound, eclipsing the 100 strikeout mark for her career.  Zidik earned 1st Team Section 2 All-Star honors for her pitching, but she also batted .341 with 2 home runs and led the team with 3 steals and 12 runs scored. Junior Alexis Messner led the team with a .348 batting average with 16 hits, also a team high.  Messner was selected as Honorable Mention for Section 2.  Sophomore Jenna Seyfert was a pleasant surprise as the year progressed and her power at the plate developed.  Seyfert finished the season with 3 home runs on her way to accounting for a team high 16 RBI.  Tying Seyfert with a .326 batting average was senior Eve Fenstermaker who drove in 8 runs on 14 hits.  While the Cedars will miss Fenstermaker in their line-up, they will enter 2024 with the confidence they found as they ended 2023.
---

Northern Lebanon Vikings
Lancaster-Lebanon League Section 4
Final Record:  16-6 overall, 14-1 Section 4
District Power Ranking: #4 – 4A (top 10 qualified)
Section 3 Champions / District 3 Qualifier
Summary: After winning Section 3 in 2022, Northern Lebanon made the move to Section 4 in 2023 and brought home another Section Title and also a spot in the District 3 Playoffs.  As a team, the Lady Vikings had a lot of firepower on hand, both at the plate and on the mound, that led to them scoring 6.7 runs per game with a +14 run differential.  Sophomore Lynsie Mauser led the way with a spectacular season in both the pitching and hitting departments. As the starter, Mauser was 7-3 with a 2.54 ERA while striking out 133 in 74.1 innings of work. At the plate, she racked up 30 RBI and scored 18 times, while finishing with a .459 BA / .558 OBP and 31 hits. Another dual threat was freshman Addison Hollenbach who threw 42.2 innings, going 5-2 as a starter with a 3.28 ERA and punching out 62 along the way. Offensively, she had a .394 BA, .476 OBP, 28 hits, 12 RBI, and scored 25 times. While these two had excellent seasons, it was junior Brooke Beamesderfer who arguably may have had the best offensive season of the bunch. Beamesderfer posted a .484 BA, a .582 OBP, garnered 31 hits, and only struck out 4 times in 79 plate appearances.  In terms of run production, she had 18 RBI and scored 29 Runs. Aggressive on the base paths, she also stole 9 bases. Freshman Addison Kubica joined Mauser, Hollenbach, and Beamesderfer as a 1st Team Section 3 All-Star. While the season ended with a loss to Warwick in the Lancaster Lebanon League Playoffs followed by a loss to Trinity in the 1st round of Districts, there is much optimism going into 2024 as Hope Ritchie was the lone senior starter.
---
District 3 Playoff Tracker – Spring 2023
---
   Palmyra Cougars
Mid-Penn Conference – Keystone Division
Final Record: 11-9 overall, 8-5 in Keystone
District Power Ranking: #14 – 5A (top 16 qualified)
District 3 Qualifier
Summary: Of the LebCo teams, Palmyra was the most veteran of the bunch, relying heavily upon five seniors that were key to making their District Playoff appearance.  The seniors included Mollie White, Emily Cutman, Nitya Patel, Rowan Facciani, and Marissa Nicholson.  White led the Lady Cougars as the starting pitcher and leaves Palmyra with every pitching record.  This season, she threw 111 innings, striking out 230 (eclipsing the 600 K mark for her career), while only walking 28 on her way to sporting a 1.76 ERA and finishing off two no-hitters.  At the plate, she was also deadly and finished with a .446 batting average, .516 OBP, with 25 Hits.  For her efforts, she was named the Mid Penn Keystone Player of the Year. Catching White was Cutman, who in addition to providing quality work at the plate was dynamic with a bat in her hand.  She finished the season with an outrageous .542 batting average and a .605 OBP with 6 RBI, while collecting 33 hits (11 doubles, a triple, and a home run).  She scored 25 runs and was aggressive when she reached base, stealing 21 bases without getting thrown out.  Her totals for hits and steals set Palmyra single-season records.  Cutman was named a Keystone 1st Team All-Star.  While very talented, the 11-win total was a team effort that was evident in the level of solid defense seen from the team throughout the season.  The season ended with a loss to Southwestern in the 1st round of Districts, but in what was a fitting end to their high school careers each of the five seniors reached base in the contest.
---
If you are looking to provide feedback or are a business or individual interested in providing sponsorship to aid our mission at LebCoSports, you are asked to contact Dan by emailing dan@lebcosports.com.

Lebanon Federal Credit Union