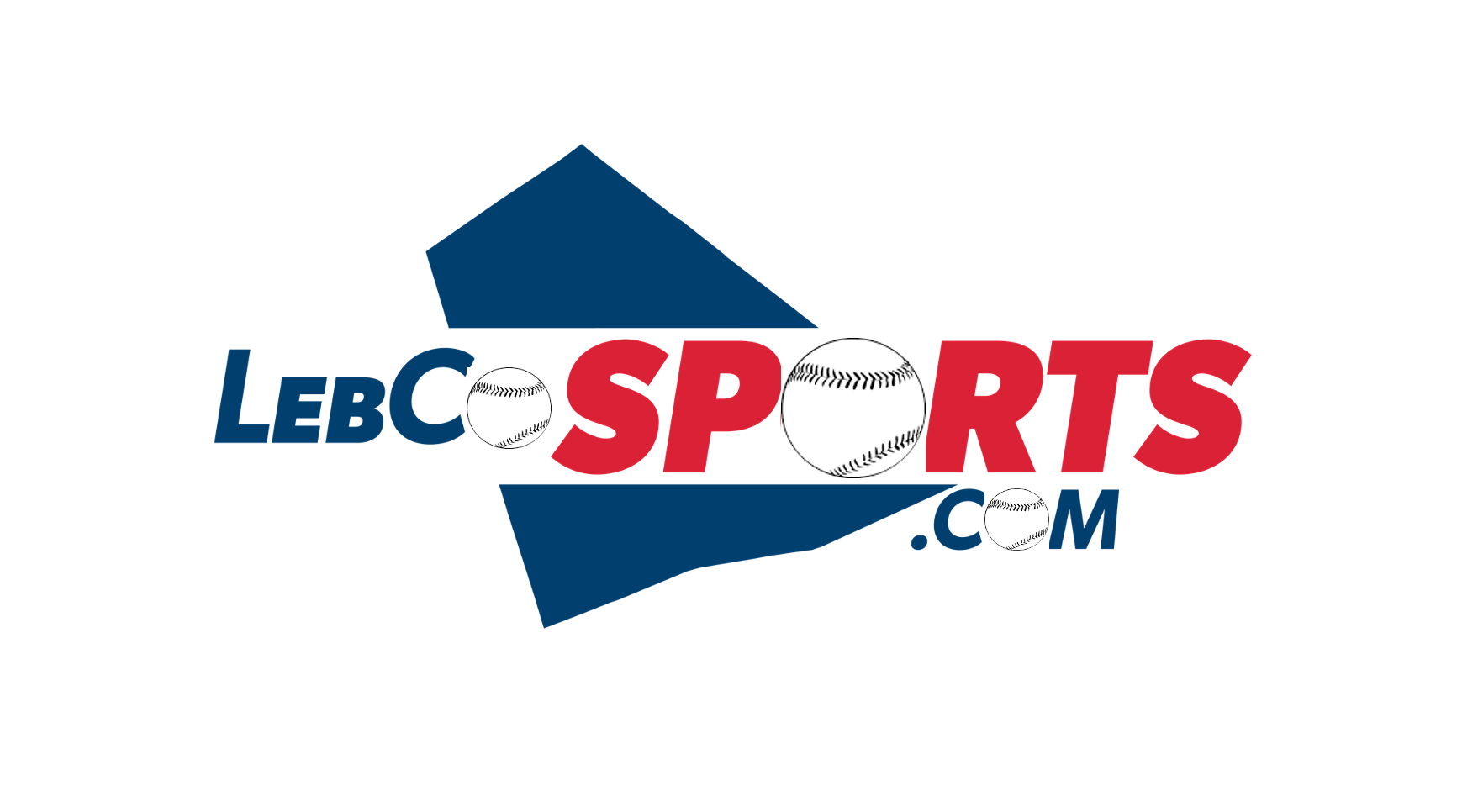 By Steve Beard, LebCoSports Baseball Contributor
After a month of March that saw some great days for baseball mixed in with frigid temperatures and "in like a lion" winds, April's showers wreaked havoc on college baseball schedules in the mid-state and beyond this week. College athletic directors, grounds crews, sports information staff, and trainers are the unsung heroes of the industry as they work around crazy weather, schedule conflicts, and, unfortunately, injuries to keep the baseball world spinning. Here is a look at how Lebanon County alumni fared in college baseball this weekend, as conference play rolls on.
---
Dylan Beard, Messiah University (Cedar Crest '21)
Dylan Beard will undergo season ending surgery this week to repair a fractured right pinkie sustained in a collision at Widener on Sunday, March 26, 2023. Beard's sophomore season saw him earn the starting role at second base, a position he did not play until this year, and saw him recover from a slow start at the plate to move into the 2 hole and end his season with a .333 average, .455 on base percentage, 11 walks, seven steals, and his first career HR. Following recovery from surgery, Beard will pair an internship with Trout Accounting with a return to baseball for Palmyra Twilight and the Lebanon Longshots. He will travel to Zambia in August for a mixed athlete mission trip with Messiah's Athletics ministry, AROMA.
---
Austin Beard, Northampton Community College (Cedar Crest '22)
Austin Beard bounced back from loss to RCSJ- Gloucester and was the winning pitcher in a 6-5 walk off win over Middlesex College in conference play (video with Crest alum Cole Thompson on the call). Beard worked the seventh through ninth, entering down 4-3. He allowed five hits and two walks and one earned run while striking out five (video). Beard threw a scoreless inning on Friday against Brookdale in relief, striking out two as he has emerged as a primary late inning option for the 13th ranked Spartans, averaging 10.29 strikeouts per 9 innings pitched.
---
Tyler Long, Mount Saint Mary's University, (Annville-Cleona '20)
Courtesy of a 3 for 5 day, Tyler Long was able to walk home twice as he scored on an Efrain Corrrea HR in the third and a walk off grand slam (video) by Brady Drawbaugh as The Mount rallied to beat Georgetown, 9-7. He added a slick defensive play in the 8th (video). On Friday, Long was 1 for 4 with a walk and a run scored as MSM defeated Fairfield 6-2. In a Saturday slugfest that saw Mount Saint Mary's stage a furious comeback before ultimately falling 17-16, the junior SS was 2 for 6, scoring once. In Sunday's rubber match, Long was 3 for 5 (his 99th career base hit) and scored two runs, but MSM fell 13-8. The Mount has lost seven games in which they have scored five or more runs and they have a team ERA of 9.24. For the week, Long was 9 for 20 with 6 runs.
---
Austin Baal, Shippensburg University of Pennsylvania (Palmyra '19)
Austin Baal was 2 for 5 with two runs scored and a solo home run (8) in a 12-8 loss to Frostburg State. The junior first baseman was 1 for 5 with a run scored as Ship upended Shepherd 8-7 on Friday. In a Saturday doubleheader with Sheperd, Baal walked in a well pitched game one 3-2 win. In game two, Baal hit a double and an RBI triple, scoring twice, as Ship fell 10-5. Baal continues to lead the Raiders in OPS, HR, BB, and RBI and remains tied for the conference lead in HR as he continues to amass great numbers in the PSAC.
---
Christian Kreiser, Stevens Institute of Technology (Palmyra '20)
The reigning MAC Freedom Player of the Week was 2 for 5 with an RBI single in the third to give the Ducks a 4-3 lead and scored in the 7th to help Stevens to an 8-6 win over FDU-Florham. Kreiser's year has been that good that a 2 for 5 actually dropped his batting average to .479. On Friday, Stevens (MAC-Freedom) and Widener (MAC-Commonwealth) hooked up for a scheduled weekend two game crossover series with Kreiser going 1 for 3 with a run and a walk as Widener walked off the Ducks, 4-3. Mother Nature won game two, which was postponed due to weather. Stevens is third in the MAC – Freedom, led by Arcadia at 11-1.
---
Jacob Deimling, York College of Pennsylvania (Palmyra '22)
Jacob Deimling was 2 for 3 in conference series opening win against Stevenson, notching a two run double in the ninth to add insurance runs as York College prevailed, 12-7. Deimling continues to make noise as an everyday presence in the York lineup. York stayed hot and so did Deimling, as his sacrifice bunt in the 8th inning of a Sunday game one 3-2 win was critical to the winning tally. His 2 for 3 in that game and a 1 for 3 in the game two 5-4 win(highlighted by a solo home run) added to his impressive freshman campaign. Deimling is currently hitting .327 with a 1.064 OPS to rank among the team leaders in multiple offensive categories.
---
Amani Jones, Stevenson University (Cedar Crest '20)
Junior SS Amani Jones remained steady at the plate, going 1 for 3 with two runs, three walks and an RBI double enroute to a 15-3 win over Washington College. Jones followed up with a 2 for 6 performance with a run as conference rival York College defeated the Mustangs on Friday, 12-7. Jones' bat was quiet in a game one loss on Sunday and his 2 for 4 with a double was not enough in game two, as Stevenson was swept by York. In the MAC – Commonwealth, LVC leads the pack at 9-1, with York (3rd  at 8-4), Messiah (5th at 7-6), and Stevenson (6th at 4-5) still in the hunt with conference play about halfway completed.
---
Gavin Neal, Mercer County Community College, (Palmyra '21)
Gavin Neal was 1 for 3 in a 17-4 loss to Salem that snapped an eleven game winning streak for the Vikings. He followed up with a 1 for 2 day with three walks and three runs scored as Mercer downed Delaware Tech, 10-3. Neal continues to rack up stats as he looks to transfer to a D1 four year school as his time as a "JuCo Bandit" wraps up. Mercer is halfway through their 44 game season and Neal ranks among the offensive team leaders. On Sunday, Neal was 1 for 2 in a 15-3 loss and added a walk in a game two 7-4 loss.
---
Deklyn Marks, Albright College (Cedar Crest '22)
Deklyn Marks was 1 for 4 with an RBI on Friday as Albright fell to LVC at home, 15-7. Marks returned to Lebanon County for one of the few Saturday games played, with credit to likely Herculean efforts by the LVC grounds crew to get McGill Field into playing shape. Marks had a hit in each game, including an RBI double in game 2 as LVC completed the sweep, 12-0 and 4-3.
---
Isaac Wengert, West Virginia Tech (Northern Lebanon '16)
Isaac Wengert pitched in both ends of a doubleheader on Saturday as WVU Tech swept the Brescia University (KY) Bearcats. Wenger was brought in with runners on second and third in the ninth and struck out the final batter (looking) to earn a save in game one. He earned another save in game two, pitching 1-1/3 inning, allowing one unearned run and striking out two in a 6-3 win.
---
Gage Miller, Bishop State Community College (Palmyra '21)
Gage Miller was 1 for 2 with a walk and two runs scored as Bishop State pounded Coastal Alabama – South, 11-1 in the front end of a Thursday doubleheader. Miller added an RBI in a game two 6-2 loss. Miller's bat was quiet in game one Saturday in a 10-4 loss, but game two was a different story. In the 11-0 rout of Coastal Alabama – South, Miller was 3 for 3 with a home run, three runs scored, two RBI, and a walk, raising his average to .325 as Bishop State split the series with Coastal.
---
Brian Coburn, Lancaster Bible College, (Palmyra '20)
Brian Coburn was 2 for 3 with two runs and an RBI as LBC fell to Penn State – Abington in game one Friday in United East Conference action, 9-6. Following a quiet game 2 in which LBC lost 19-8, Coburn returned to the mound on Saturday in the series finale. The junior pitcher/shortstop scattered seven hits and six runs (three earned) over 7-2/3 innings, striking out five, while adding a hit at the plate as the Chargers defeated the Lions, 12-7.
---
Thomas Zeigler, Messiah University (Palmyra '21)
Thomas Zeigler was 1 for 4 with a walk as the injury riddled Falcons dropped a conference opening game to the Eastern University Eagles, 8-6 on Friday. In a Sunday doubleheader sweep for Messiah, Zeigler was 2 for 4 with an early RBI single and a late inning mound appearance, as Messiah cruised 19-4. In the series finale, Messiah won again, 6-3, and Zeigler was 1 for 4 with a run as Messiah took two much needed conference wins.
---
Around the Horn
---
If you are looking to provide feedback or are a business or individual interested in providing sponsorship to aid our mission at LebCoSports, you are asked to contact Dan by emailing dan@lebcosports.com.