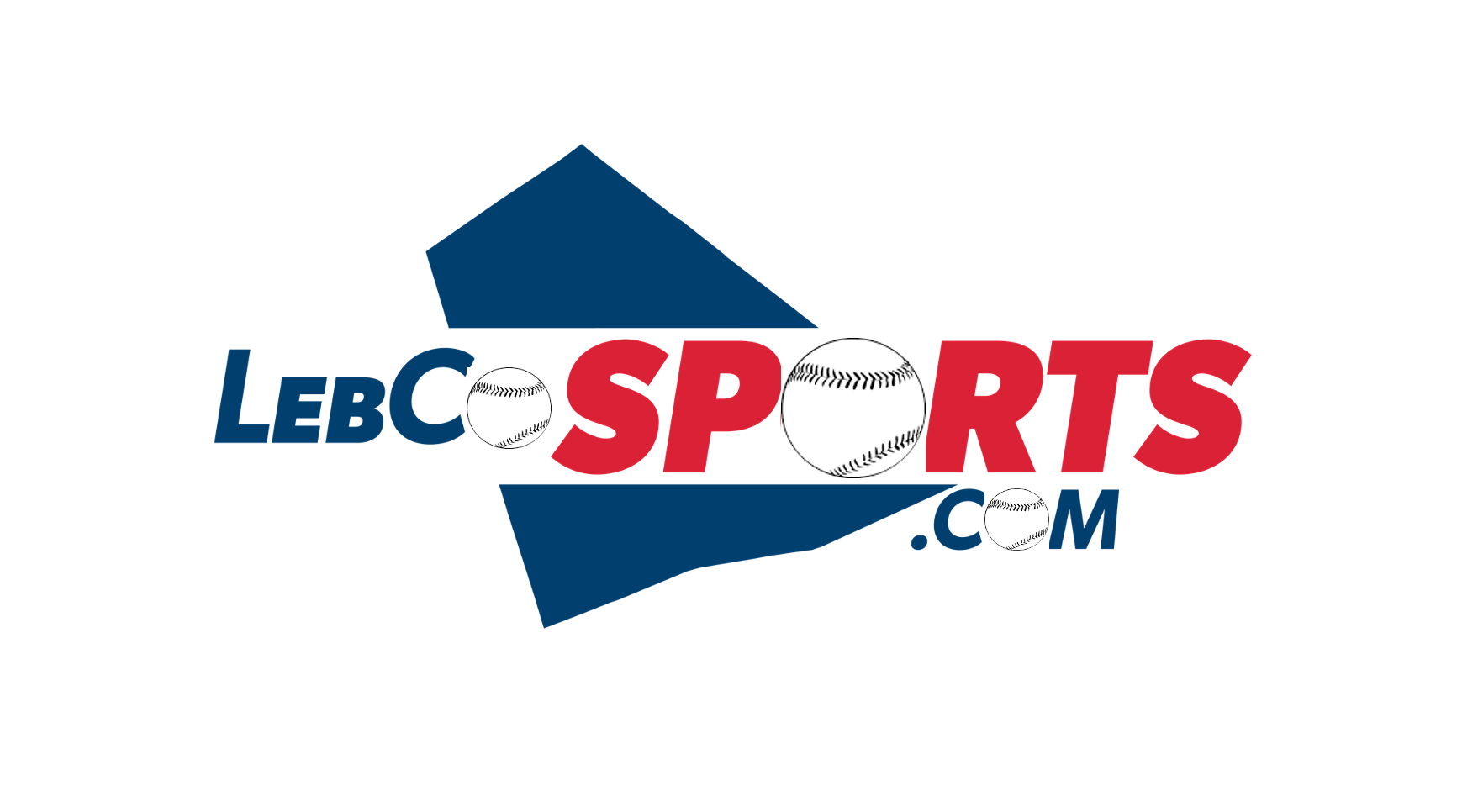 By Steve Beard, LebCoSports Baseball Contributor
As the college baseball season begins to wind down, injuries start to pile up, as a couple of our local guys are battling nagging injuries or missing playing time. The dudes who are on the field continue to make an impact as many of their teams are still in contention to play into the post-season in the early part of May.
For the week ending April 9, 2023, your LebCo Sports College Baseball Tracker…
---
Amani Jones, Stevenson University (Cedar Crest '20)
Amani Jones was 2 for 6 with two runs and four RBI, including a three run home run (video), as Stevenson outslugged MAC – Commonwealth foe Hood College, 19-9. Jones returned home to the Lebanon Valley as the Mustangs opened a three game set against LVC, going 1 for 5 with a walk and an RBI as LVC won, 13-8. During Saturday's doubleheader, split by scores of 8-4 (LVC) and 3-1 (Stevenson), Jones was 2 for 4 with two RBI, including an RBI double in game one and 1 for 3 with a run in game two. Jones leads the team in hits (30), doubles (12), and total bases (48). Lebanon Valley remains in command of the MAC – Commonwealth at 13-2, followed by Alvernia (11-4), York College (9-5), Messiah University (10-8), and Stevenson (6-7). Stevenson has a favorable schedule, with two against Hood (6-7), three against Alvernia, Eastern (4-11), and Albright (2-16).
---
Gage Miller, Bishop State Community College (Palmyra '21)
"JuCo Bandit" and Alabama commit Gage Miller's bat has shown no signs of cooling off. On Wednesday against Chattahoochee Valley Community College, the sophomore third baseman was 2 for 3 with an RBI double and a walk in a game one loss, 6-5. In a game two win, Miller added two walks and a double to help drive a 5-1 win. Chattahoochee and Bishop State hooked up for a second doubleheader on Thursday and Miller remained hot at the plate, with a 2 for 2, with two RBI and three runs in a game one 11-0 win and a 1 for 3 with an RBI double in a game two 9-6 win. Bishop State 's three game win streak has them sitting second in the ACCC – South Division and Miller's offensive surge has plenty to do with that, as he leads the conference in doubles, triples, and runs batted in.
---
Austin Beard, Northampton Community College (Cedar Crest '22)
Freshman RHP Austin Beard earned his first career collegiate save (final out video) as Northampton Community College took down the #6 D3 JuCo in the nation, Brookdale Jersey Blues, 11-8. Beard allowed one hit and struck out one (video) as NCC swept the doubleheader from Brookdale. Beard is second on the team in appearances with a 3.60 ERA and 10.2 strikeouts per 9 as he anchors the back end of the bullpen for NCC.
---
Jeremy Eck, Mount Aloysius College, (ELCO '21)
Sophomore RHP Jeremy Eck stacked up three solid outings this week, as he has been used in various situations out of the bullpen. After tossing two-thirds of an inning in a 10-6 loss to Pitt – Bradford,  Eck again allowed no runs with two strikeouts in a scoreless ninth inning in a non-save situation, as the Mounties defeated Dickinson, 10-1. Eck bounced back for a third appearance, throwing a scoreless inning, walking one and striking out one holding a two run lead in the seventh as Mt. Aloysius defeated PSU – Altoona, 8-6. Eck totaled 2-2/3 IP allowing two hits, one walk, and three strikeouts. Mount Aloysius is mid-pack in Allegheny Mountain Collegiate Conference with five conference doubleheaders pending.
---
Isaac Wengert, West Virginia Tech (Northern Lebanon '16)
Pitching through a nagging shoulder impingement, hard throwing righty Isaac Wengert has begun working out of the bullpen for WVU Tech. He appeared in a briefly in a 5-0 loss to Indiana University – Kokomo and then notched his fourth save, working a scoreless inning with two strikeouts as WVU took the middle game from Kokomo, 8-6. Following his last start on March 16, Wengert has allowed one earned run in four outings with five strikeouts.
---
Tyler Long, Mount Saint Mary's University, (Annville-Cleona '20)
Following a day that saw him with three walks in a 10-6 win over University of Maryland – Eastern Shore, the Mount travelled to Poughkeepsie, NY for a weekend matchup with Marist. Junior SS Tyler Long brought his A game in the field, flashing the leather (video 1/video 2). Long added an RBI fielder's choice and a single (video), his 100th career hit, but Marist prevailed 8-7. Following a quiet game at the plate in the 10-8 Saturday game one win, Long added a single in the series finale. The Mount remains in the bottom half of the Metro Atlantic Athletic Conference at 3-6
---
Brian Coburn, Lancaster Bible College, (Palmyra '20)
Following a quiet day at the plate in a 9-8 loss to Cairn University, junior Brian Coburn was 2 for 6 with an RBI and a run as LBC came back to defeat Juniata, 20-17. For the weekend series with Gallaudet University, Coburn had an RBI in game one's 13-4 win, was 2 for 6 with an RBI and a run in game two's 14-0 drubbing of the Bison. In the finale, Coburn pitched two scoreless innings and added a single in the 4-0 win. Penn State – Harrisburg is atop the United East Conference Standings with Penn College in second and LBC lurking outside the top 4.
---
Mason Kepler, Clarion University of Pennsylvania (Palmyra '21)
Sophomore catcher/DH Mason Kepler was 1 for 5 with an RBI as the Golden Eagles lost to Mercyhurst, 11-10 in 11 innings. Kepler continues to platoon and was 1 for 1 with a walk as Mercyhurst walloped Clarion 13-1. During batting practice on Saturday, Kepler sustained a pulled muscle in his back and will be out for several games.
---
Jonathan LaBarbera, Bloomsburg University of Pennsylvania (Cedar Crest '20)
In a 23-5 rout of Kutztown, junior infielder Jon LaBarbera's second inning three run home run put Bloom well on its way to victory. LaBarbera was 3 for 4 with three runs and four RBI on the day, adding a walk as well. The CCHS baseball alum added three runs, a sac bunt RBI, and a walk as the Huskies defeated Clarion 9-3 and West Chester 16-5. Bloom is just outside the top 4 in the PSAC- East.
---
Around the Horn
Click to access last week's Lebco College Baseball Prospect Tracker
---
If you are looking to provide feedback or are a business or individual interested in providing sponsorship to aid our mission at LebCoSports, you are asked to contact Dan by emailing dan@lebcosports.com.

Lebanon Federal Credit Union