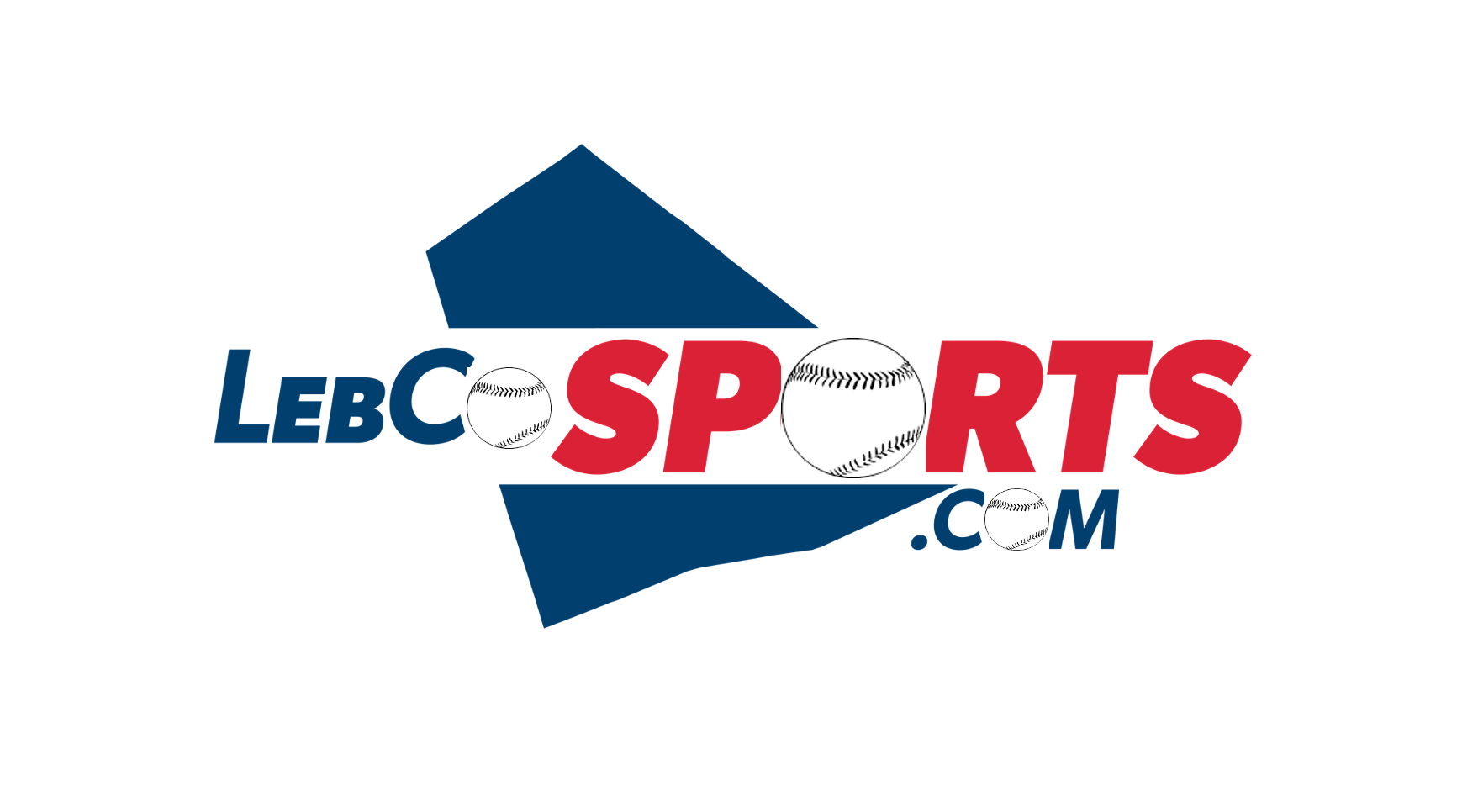 By Steve Beard, LebCoSports Baseball Contributor
The week of March 20-26, 2023 featured a heavy mix of mid-week games and games moved up to Thursday and back to Sunday to avoid a wet weather forecast. A busy Sunday means that we are a day late, but here are the exploits of the Lebanon County grads who are playing college baseball.
---
Christian Kreiser, Stevens Institute of Technology (Palmyra '20) MAC – FREEDOM PLAYER OF THE WEEK
Christian Kreiser stayed red hot and earned back to back MAC – FREEDOM PLAYER OF THE WEEK (week of March 13 and week of March 20). At King's College on Tuesday, Kreiser's RBI single in the first inning gave the Ducks an early lead in their 5-3 win. Kreiser's day featured a 3 for 4 line with the RBI, one run, and a walk. The junior outfielder followed up with a 2 for 2 with two walks and a home run (video) on the seventh consecutive Ducks win. Kreiser homered on Friday (video) to lead a Stevens comeback in a conference win against Delaware Valley University. Kreiser was 1 for 4 in a game one double header loss and 1 for 3 in a game two win. Kreiser's statistical tour-de-force continues as his batting average is .485 as he leads Stevens in most statistical categories.
---
Dylan Beard, Messiah University (Cedar Crest '21)
Dylan Beard launched his first college HR on Wednesday in non-conference play (video) to tie the game in the first. Beard added a single and a walk, the latter on which he scored on a mammoth home run by teammate Sam Zercher, as Messiah snapped Dickinson's 10 game win streak, 10-6. Like all but one of the Falcons, Beard was held hitless in a near perfect game by Widener's Sean Curran, but he did add a nice defensive play for Messiah (video). Beard was 1 for 2 with a walk in game one against Widener on Sunday. In his second at bat of the sixth inning, Beard collided with the pitcher and first baseman and was removed due to a hand injury (video). His status for the rest of the season is unclear and Messiah will need to find a solution to the offense he has provided in a breakout sophomore season.
---
Amani Jones, Stevenson University (Cedar Crest '20)
Amani Jones stepped to the plate against Wilkes University in a 2-2 tie in the top of the sixth and two runners on. Jones launched a three run home run (video) and the Mustangs went on to win the game, 7-5. Stevenson had their only other game for the week rained out on Thursday and they return to action against Washington (MD) College on Tuesday.
---
Jonathan LaBarbera, Bloomsburg University of Pennsylvania (Cedar Crest '20)
Jonathan LaBarbera made it a trio of former Falcons who left the yard (video), as he smoked a two run home run as Bloom fell short in a comeback attempt against Sheperd, 14-12. The Huskies' junior infielder was 3 for 3 with a double and a run as Bloom bounced back with a 4-3 win. LaBarbera added a walk as Bloom swept the Sunday doubleheader. LaBarbera's increased playing time of late has benefited Bloomsburg as his .327 average and .407 on base percentage is among team leaders.
---
Dakota Smith, Frederick Community College (ELCO '21)
Dakota Smith scattered seven hits and three runs over five innings, striking out six as Frederick defeated Shenandoah JV, 4-3. Smith pushed his record to 2-0 as Frederick defeated the JV squad of the #5 ranked D3 team in the nation. A closer look at the numbers shows an eye-popping 35 strikes in 49 pitches. Frederick is ranked #5 in the nation for the D2 JuCo division.
---
Jeremy Eck, Mount Aloysius College, (ELCO '21)
Jeremy Eck was the only Mountie pitcher who didn't allow a run as they fell short in a comeback, losing 21-20 to Gettysburg. In his first action in 13 days, he was thrown into runners on first and third with two outs in the 8th. After the inning ended on a caught stealing, Eck induced a couple of ground outs in the ninth to keep Mt. Aloysius within striking distance in a game that saw the teams use a combined fourteen pitchers who allowed 24 combined walks and thirty four earned runs. As mid-week games and rainouts pile up, Mt. Aloysius figures to need a reliable arm like Eck to provide quality relief innings.
---
Gavin Neal, Mercer County Community College, (Palmyra '21)
Gavin Neal added to his burgeoning stats as he was in the middle of a three win week for MCC. The sophomore second baseman started 1 for 3 with a walk 5-4 win over Brookdale. He added an RBI and a walk in 11-3 game one win over Harford and followed up in the double header sweep, going 2 for 4 (double) with 3RBI, a stolen base and a walk in a 13-11 win. Neal is hitting .326 with two home runs, 14 RBI and 14 runs.
---
Jake Wagner, Pennsylvania College of Technology (Palmyra '19)
Jake Wagner collected his 100th career hit for the Wildcats at they swept Lycoming College, 12-4 and 7-3. Wagner's two RBI double extended PCT's lead to 10-4 in the sixth. He added a hit, run, and walk in game two. Wagner started on his next century of hits with a 2 for 3 with two runs on Friday versus Gallaudet. He added a hit in Saturday's game one 9-7 win and a walk in game two (20-7 win). Wagner continues to have a solid senior season as PCT pushes its record to 10-8.
---
Gage Miller, Bishop State Community College (Palmyra '21)
Gage Miller took the team lead in RBI as he helped Bishop State Community College take three of four from Wallace Community College – Selma. After plating three runs on a triple in game one of the series, Miller added a hit and an RBI in game two, four RBI in game three and a 1 for 1 with an RBI in the finale. For the four game set, Miller was 5 for 10, two runs, nine runs batted in and five walks. Miller is hitting .315 with fifteen stolen bases.
---
Kasey Shugart, Clarion University of Pennsylvania (Palmyra '20)
Centerfielder Kasey Shugart contributed a hit, a walk, and two runs in the Golden Eagles' 15-7 loss to Bloomsburg on Tuesday. Shugart had a great day in game two on Sunday, with four hits including a double, a run, and an RBI as Clarion knocked off IUP, 8-6.
---
Mason Kepler, Clarion University of Pennsylvania (Palmyra '21)
Mason Kepler hit a single to right field in the ninth on Sunday, breaking a 5-5 tie, to lead Clarion to victory over IUP, 8-6. Eight of the Golden Eagles eight hits came from Palmyra alum Shugart and Kepler as they picked up a needed conference win. Clarion has been unable to rip off a series of three or four wins and now sit at 7-14 (1-3 PSAC) on the year.
---
Deklyn Marks, Albright College (Cedar Crest '22)
Deklyn Marks's infield RBI single started a fifth inning rally that gave the Lions the lead as they tacked on a dozen more, as they defeated the Central Penn Knights, 17-8 in a makeup game from the previous week. Marks added a walk, two runs, and a stolen base to the effort that led to Albright's second win on the season. Marks added a single in a Friday loss to Eastern and a two RBI single in a Saturday win over Eastern. Marks continues to earn playing time as the Lions look to rebuild.
---
Caleb Fisher, Chesapeake College (Palmyra '22)
Caleb Fisher entered in the fifth inning against CCBC – Catonsville and pitched four innings before CCBC walked off the Skipjacks, 10-9. He remains a "go to" option for the Skipjacks 600+ win skipper Frank Szymanski. Fisher appeared in the middle innings against Camden County College on Sunday.
---
Around the Horn
---
If you are looking to provide feedback or are a business or individual interested in providing sponsorship to aid our mission at LebCoSports, you are asked to contact Dan by emailing dan@lebcosports.com.