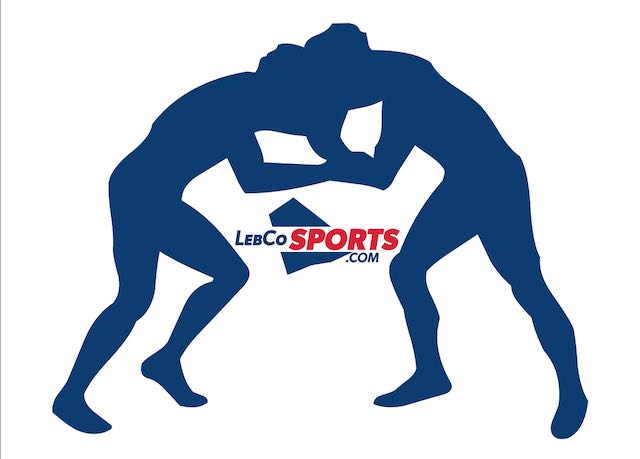 Over the weekend, two-time Pennsylvania State Champion Aaron Seidel of Northern Lebanon traveled to Virginia Beach to take part in the NHSCA National Championships.  This is an event that is not only broken down by the typical weight classes, but also by graduation year.  Therefore, Seidel was wrestling to be the best of the best among the Class of '25.  At the event last year, he finished 2nd, but was hoping to improve upon that performance and be crowned as a national champion.
Finishing the scholastic season a flawless 48-0, Seidel was poised to continue making his mark (and leaving a legacy) in the wrestling world.
When all of the wrestling was done on Sunday morning, Aaron Seidel would return to Pennsylvania as the 106 pound sophomore NHSCA National Champion.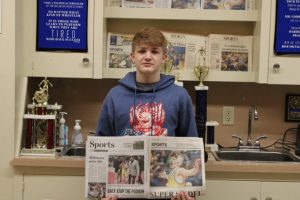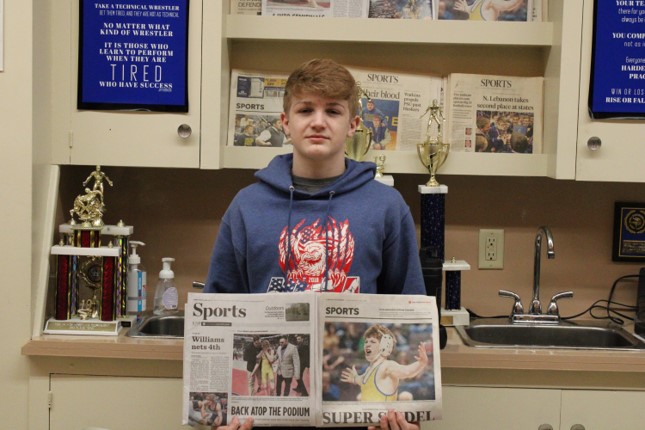 Photo Credit: Carter Kubica
Here is how Seidel's matches progressed:
Round of 64 – Opponent: Braydon Pacheco (Kansas) – Seidel struck early and continued putting the pressure on Pacheco.  Pacheco was able to score 7 points for escapes, but he was no match for Seidel.  With :09 remaining, Seidel went up 22-7 to earn a Tech Fall.  Maybe we were seeing some of what he told Hudson Brown in a recent interview with LebCoSports.com? He told Brown, "Sometimes in the first match of a tournament I will let it go longer to get warmed up for later matches in the tournament. Outside of that I try to get it over as quickly as possible."
Round of 32 – Opponent: Joseph DeAngelo (New Jersey) – Seidel was awarded points for three takedowns and two nearfalls.  DeAngelo escaped late in the match to score a single point.  Seidel cruised through this round with a 11-1 Major Decision.
Quarterfinals – Opponent: Garrett Johnson (West Virginia) – Seidel was awarded five takedowns and three nearfalls, making Johnson's time on the mat with him less than enjoyable.  Johnson did escape twice, but with 1:16 remaining, Seidel took a 15-point lead to each a 17-5 Tech Fall.
Semifinals – Opponent: Evin Gursoy (New York) – Late in the first period, Seidel drew his first points of the match when he had a takedown of Gursoy.  His opponent continued fighting and Seidel had to escape Gursoy's moves in the second period.  Leading 3-0 going into the third, Seidel was awarded two more points for a takedown.  Gursoy was then issued a stall warning before Seidel nearly pinned him, earning him three more points.  The result of this match was an 8-0 Major Decision.
Finals – Opponent: Adam Mattin (Ohio) – Like Pennsylvania, Ohio is well known for wrestling.  Like Seidel, Mattin is a State Champion.  This match on Sunday morning looked to be an excellent matchup of these two 106-pound flyweights.  A little over a minute into the match, Seidel struck first with a takedown, followed by a nearfall.  In the second period, Seidel tacked on two more points and was leading 7-1 going into the third.  The scoring continued in the final period and with Seidel leading 12-1 with :29 second remaining, he was able to pin Mattin for the victory to secure the national title.
NHSCA National Champion 106 lbs. pic.twitter.com/IyqxNw4Qy8

— NL Wrestling (@NL_Wrestling_) March 26, 2023
Five additional Northern Lebanon Wrestlers participated in the event:
Owen Lehman – 126-pound senior – The tournament started with a loss to a wrestler from Oklahoma, forcing Lehman into the consolation bracket.  He responded with two wins over competitors from Maryland and North Carolina.  His tournament ended with a 6-4 loss to a wrestler from Jersey.
Conor Leonard – 152-pound senior – Leonard lost his first match of the tournament to his opponent from Colorado.  In his first match of consolations faced a grappler from Georgia.  In a low scoring affair, Leonard lost 1-0, with the only point being awarded coming as the result of a second period escape.
Julian Zaragoza – 120-pound junior – Zaragoza lost two consecutive matches to wrestlers from Ohio and DC.
Kohen Clark – 138-pound freshman – Clark lost two straight matches, but picked up valuable experience at an event of this prestige, matched up against wrestlers from Georgia and South Carolina.
Sam Wolford – 106-pound freshman – Wolford's tournament started with a loss to a wrestler from Louisiana who would eventually finish 5th.  This put Wolford in the consolation bracket, forcing him to wrestler do or die matches on Saturday morning.  He ended up reeling off five-straight wins over wrestlers from New Jersey, Pennsylvania, Kansas and Arizona.  Wolford's luck ran out when he lost a 4-3 decision to a wrestler from New York, thus ending his tournament.
---
If you are looking to provide feedback or are a business or individual interested in providing sponsorship to aid our mission at LebCoSports, you are asked to contact Dan by emailing dan@lebcosports.com.