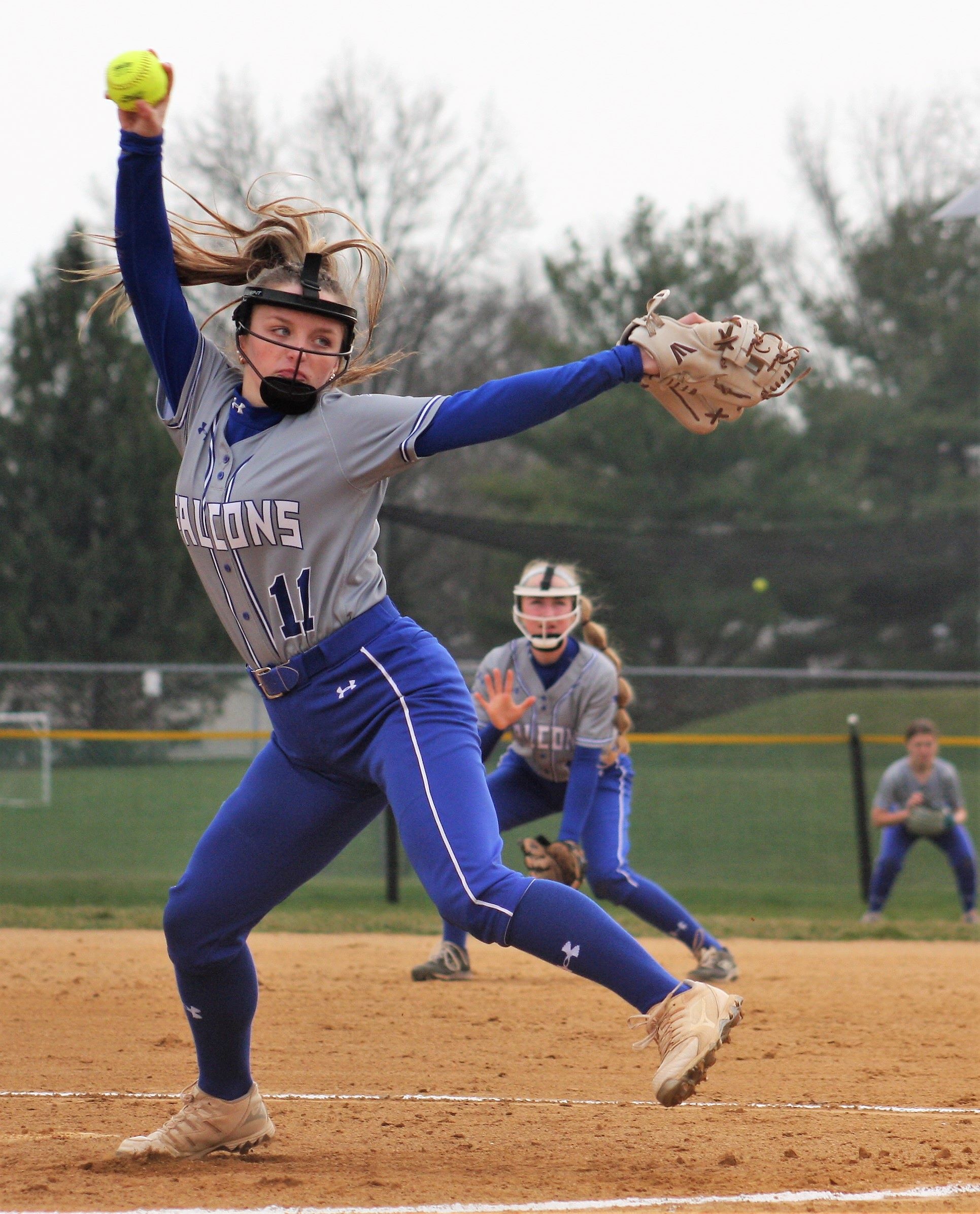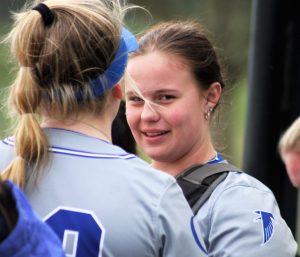 BY JEFF FALK
Editor
EPHRATA – Softball is a game of opportunities. There's another one coming along every moment, every day, every game.
And the best way to be prepared for the next one is through positivity.
On a cloudy Friday evening at Ephrata Middle School, a Cedar Crest softball team still trying to find its way dropped a 9-0 non-league decision to the hometown Mounts. The contest was competitive throughout, or at least until Ephrata plated six runs over its final two at-bats.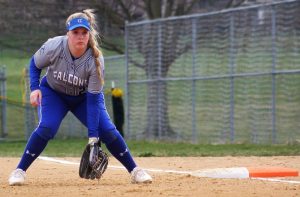 Despite the test of its psyche, the Falcons, now 0-2, are committed to remaining positive. Ephrata improved to 2-0 in the early going.
"We only played two games so far, and unfortunately we have a couple of losses," said Cedar Crest head coach Steph Leonardo. "But we're learning. We're practicing and getting better every day. We're looking to improve and to keep focusing on our hitting and defense.
"Sometimes there's a lot of opportunities to practice," continued Leonardo. "But sometimes during games, you get one at-bat and you've got to make the most of it."
One of the bright spots for Cedar Crest was the work of junior righthander Reese Arnold in the circle. Arnold struck out six, walked one and probably, to a certain degree, deserved a better fate.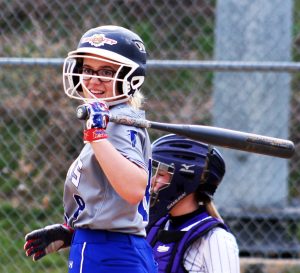 "I thought she threw great," said Leonardo of Arnold. "She always comes in, she always fights and she keeps our team alive. She really sets the tone for us and she does an awesome job of throwing the ball in the zone, and throwing really good pitches. She trusts her pitches. She keeps us in the game. But I also thought Lila Smith, our centerfielder, made some awesome catches today.
"I think when we're a confident team, we're solid," added Leonardo. "I think our fundamentals are solid. We just need to put it together on game day."
The Falcons managed two hits against Ephrata ace Ellie Meier. The second was Brooke Zimmerman's single leading off the top of the seventh, and when Zimmerman eventually advanced to third, it represented Cedar Crest's most dangerous scoring threat of the contest.
Cedar Crest's other single came off the bat of Riley Rohrer, after two outs had been recorded in the fourth.
Falcon batters struck out a total of 12 times against Meier.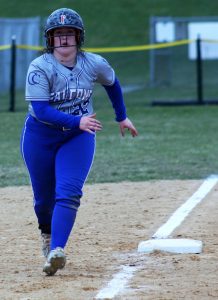 "There's no doubt that their pitcher was good today," said Leonardo. "She put the ball over the plate, and we made contact. We just didn't make good enough contact to get hits, or we hit it right at them. We just have to make sure we're hitting our pitches and keep swinging the bats like we did."
"Steph does a phenomenal job with her program," said Ephrata head coach Katie Yohe of Leonardo. "We did a great job of capitalizing on mistakes. They're (the Falcons) threats at the plate. El threw phenomenal. She did a good job today."
Ephrata pounced on two Falcon first-inning errors to assume an early 2-0 lead. Cedar Crest also committed a pair of fielding blunders in the bottom of the fourth, when the Mountaineers pushed their lead to 3-0.
"I thought we played a solid game," said Leonardo. "I think we need to clean up our defense. Unfortunately, we made too many errors, and they capitalized. They hit the ball solidly.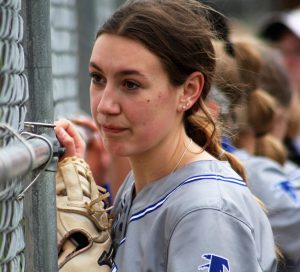 "We had good at-bats," Leonardo added. "But we didn't put the ball in play when we needed to. We didn't play clean enough defense, and we need to focus on that for the next time."
Ephrata's first four batters in the fifth reached base on hits, as it extended its advantage to 7-0. Emma Zimmerman's two-run safety in the sixth completed the Mounts' scoring.
"I'm just hoping we can have a positive year, and that the girls can believe in themselves and have fun," said Leonardo. "Hopefully, we can build upon the foundation with the core group of girls we have, and that we can see success in the future."
"I thought today was a great day for us," said Yohe. "We've been thriving with our hitting and we showed that today."
To purchase images in this article please email jeff@lebcosports.com.