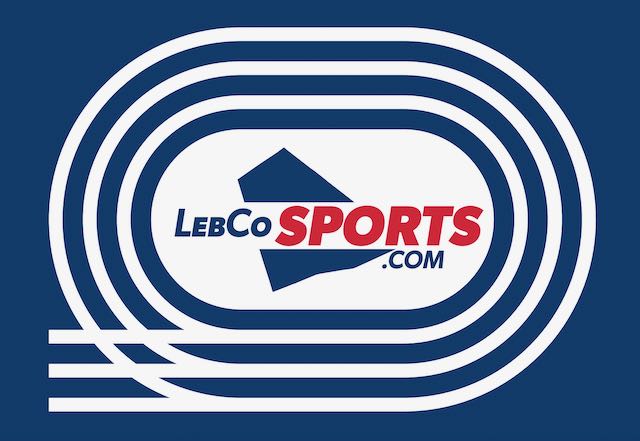 Written by Abigail Swanson, Lebanon High School Junior
This article was written as part of the mission of LebCoSports to give young writers an opportunity to develop skills they may use in their future careers.
---
An athletic rivalry in high school can blossom into so much more. Over the course of several years in the 1990s, Courtney Ebersole and Stacy Stoner were regarded as "friendly rivals" by the local newspaper at the time. The pair was quite familiar with the local press. "It was like anytime we had a meet they would put us in the newspaper", Courtney Ebersole mentioned.
Courtney Ebersole, who many Lebanon cross country and track athletes now call Coach Hershey, ran for Annville-Cleona up until her graduation in 1996. During her senior track season, she outdueled her "rival" to win the District 3 3200m title. Her high school running career followed her to her college years at Princeton University. Courtney occupies the title of the Ivy League champion for the 10k in the late 90s.
The Northern Lebanon runner Stacy Stoner, who now uses her married name of Krall, competed against Courtney in their high school years. Stacy accomplished the feat of winning the District 3 AA Cross Country Championship all four years of her high school career (1993-1996). She also twice won gold in the 3200m during the outdoor season (1995, 1997).  Throughout those years she was widely recognized for (and defined by) her athletic achievements.
"The times when I was second, Stacy was first, and the times when I was third, Stacy was second (when competing at state and district meets)", explained Courtney. She then went on to reveal her accomplishments of being county, league, and district champion. Throughout, it was a reoccurring pattern, Stacy and Courtney would alternate who got the victory.
"We were always together", Courtney emphasized. At the time, the two runners were notable for being two of the fastest girls in the state, and they just so happen to be from the same county.
In regards to their competitive races, the Annville-Cleona and Northern Lebanon girls had a unique dynamic. Despite their similarities of working hard and keeping their eyes on the prize, they held their differences. Stacy was regarded as a runner with "natural talent" by Courtney. She went on to express that when her Northern Lebanon opponent ran, she looked graceful and flowed. Courtney on the other hand, was more mechanically based. She required further training to see results on the advanced level she performed at.
Despite the contrast between Stacy and Courtney during their school years, nowadays the two have something significant in common. Both women are mothers to current track and cross country runners at both the high school and collegiate level.
Stacy is the mother to Gage and Ayden Krall, both graduates of Northern Lebanon High School.  The two boys have furthered their academic and athletic careers at Lock Haven University. "My son Caleb really looks up to Gage. He was two years older than Caleb and he was a very successful runner, and he still is" remarked Courtney. Following his graduation from Lebanon High School in '22, Courney's son Caleb Hershey is now attending Colorado Christian University where he is a member of their cross country and track teams. Courtney's other children attending Lebanon High were also influenced by their mother to be involved in their school in some way.
"I remember the boys (Gage Krall & Caleb Hershey) standing next to each other at an all-star cross country banquet, which was so crazy to see because that would've been me and Stacy", reminisced Courtney.
When reflecting on it now, Courtney recalls, "Just having really good memories running in high school. Stacy was a big part of that, it was just very exciting." It was more than just a rivalry to the girls. They weren't just battling for the win, they were giving each other a life lesson as well.  Courtney went on to express how Stacy was always a remarkably encouraging and kind competitor.
Through years of competition and rivalry, there was a deeper lesson being told. Others can help you and make you better, regardless of whether they're a "rival" or not. Across time, a high school rivalry grew into an understanding of how they helped one another, rather than putting them against another.
"It's crazy to see how things are connected. I think it's so cool that our kids got to compete with each other", verbalizes Courtney, when discussing how it's been watching both sets of kids compete, just like their moms.
There is a saying in sports that "iron sharpens iron", which relates to the necessity of rivalry for those competing on an elite level.  While competing for the same prize for years, both Courtney and Stacy needed one another in order to achieve. This is one of the beautiful ironies of sports.
---
If you are looking to provide feedback or are a business or individual interested in providing sponsorship to aid our mission at LebCoSports, you are asked to contact Dan by emailing dan@lebcosports.com.

Lebanon Federal Credit Union