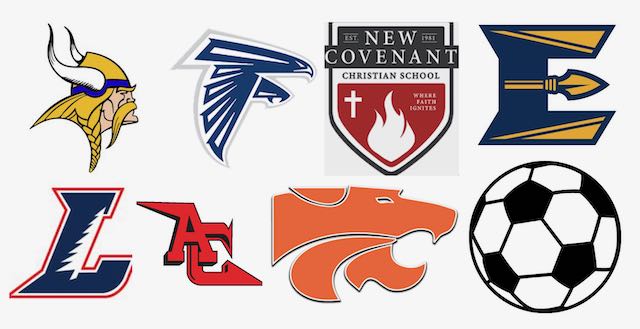 Annville-Cleona Dutchmen 
Lancaster-Lebanon League Section 4
Current Record: 3-10 overall; 2-5 in Section 4 – 3rd place
District Power Ranking: #18 AA (top 10 qualify)
Last Five Games – LWLWL:
9-22: Lancaster Catholic 3, Annville-Cleona 0
9-24: Annville-Cleona 3, Berks Catholic 0
9-26: Hanover 2, Annville-Cleona 1
9-28: Annville-Cleona 2, Lancaster Country Day 1
9-30: Lancaster Mennonite 6, Annville-Cleona 1
Update: The Dutchmen have not found much consistency in the win column this year, but have been able to win two of their last four.  This included a victory on Senior Night over Section 4 rival, Lancaster Country Day.  For the season, senior midfielder Anthony Lucera has led the goal scoring with 5, along with 1 assist.  Other key offensive playmakers for this squad have been junior midfielder Zachary Sperlich (3 goals) and junior striker Samuel Domencic (2 goals, 3 assists).  Another noteworthy item is that sophomore midfielder Landon Hostetter (1 goal), one of Section 3's best cross country runners, has also contributed when available.  The Dutchmen have five games remaining to see if they can string together some wins and improve their overall lot.
---
     Cedar Crest Falcons 
Lancaster-Lebanon League Section 2
Current Record: 3-11 overall; 0-7 in Section 2 – 6th place
Power Ranking: #27 AAAA (top 16 qualify)
Last Five Games – LLWLL:
9-19: Ephrata 5, Cedar Crest 0
9-21: Manheim Central 4, Cedar Crest 0
9-24: Cedar Crest 2, Solanco 0
9-27: Garden Spot 2, Cedar Crest 1
9-29: Lampeter Strasburg 4, Cedar Crest 0
Update: Cedar Crest only has three victories on the season, but that does not tell the whole story as injuries and near misses have had their toll.  One of those wins came last week against Solanco, when the Falcons tallied 16 shots and kept the Mules on their heels the entire game.  The next game against Garden Spot was almost a carbon copy, with the Falcons recording 14 shots, but losing the game by one goal after hitting the crossbar twice and the goal post on another occasion.  The number of shots in recent games can be attributed to the midfield play of sophomores Jozef Shkreli and Matt Golub, who have controlled much of the movement of the other teams.  They have not been alone in this effort, as junior striker Christian Hansell and fellow striker, senior Rocco Shkreli have been very disruptive in pressing opposing defenders.  For the season, senior Nick Garman leads the team in scoring (5 goals, 1 assist), trailed closely by junior Gio Mancino (4 goals, 6 assists).  Coach Gingrich has been pleased with the play of his seniors and is hoping for a strong finish in their final high school season, as he also hopes to put a foundation in place for a resurgent Cedar Crest soccer team to take the field in 2023.
---

ELCO Raiders  
Lancaster-Lebanon League Section 3
Current Record: 11-2 overall; 6-1 in Section 3 – T-1st place
Power Ranking: #7 AAA (top 16 qualify)
Last Five Games – WLWWW:
9-20: ELCO 1, Donegal 0
9-22: Cocalico 2, ELCO 1
9-26: ELCO 3, Lebanon 0
9-28: ELCO 1, Octorara 0
9-30: ELCO 2, Blue Mountain 1
Update: Two seasons ago, the Raiders won a total of two games.  This season, the Raiders are currently have 11 wins with five regular season games left to play.  A major reason for this record is the play of the defensive unit that is made up entirely of juniors and includes center back Logan Kless, marking backs Luke Macchione and Kody Boyer, along with stopper back Nic Miller.  Together, they have held opponents to just nine goals on the season, giving the team a goal differential of +26.  The offensive dynamite has been provided by junior Camden Marquette, who was recently named the LFCU Athlete of the Week and is also a big contributor to the school's cross country team.  Going into ELCO's last game, Marquette had 20 goals and 7 assists in those 12 games, including some timely goals that included an overtime goal to give his team the 1-0 win over Octorara.  Junior Dallas George, freshman Ben Macchione, and junior Ben Stohler have worked hard to control the middle of the field, making ELCO tough for any opponent.  With this type of success it is too early to look ahead to next season, but the junior varsity squad is also 11-1.  ELCO hopes to keep it rolling, as they finish up their regular season schedule that includes key matchups with Cocalico and Donegal that could very likely decide the Section 3 champion.
---
     Lebanon Cedars
Lancaster-Lebanon League Section 3
Current Record: 1-11 overall; 1-6 in Section 3 – 5th place
Power Ranking: #29 AAAA (top 16 qualify)
Last Five Games – LWLLL:
9-16: Northern Lebanon 2, Lebanon 1
9-20: Lebanon 2, Solanco 1
9-22: Octorara 2, Lebanon 0
9-26: ELCO 3, Lebanon 0
9-28: Donegal 10, Lebanon 0
Update:  The Cedars are still finding their way as the season has progressed.  However, they have shown growth on the offensive end and after failing to score in the first four contents, they scored goals in four of their next five games.  That string of games concluded with a 2-1 victory over Solanco.  While they have been shut out their last three matches, Lebanon has a chance to get things together before the end of this season.  If they can end the season on an upswing, they will have a chance to put building blocks in place ahead of the off-season.
---

New Covenant Flames
Commonwealth Christian Athletic Conference
Current Record: 7-5
Power Ranking: #11 A (top 10 qualify)
Last Five Games – WWLLW:
9-19: New Covenant 12, Harrisburg Academy 1
9-20: New Covenant 7, Covenant Christian Academy
9-27: Mount Calvary 2, New Covenant 1
9-29: West Shore Christian, New Covenant 0
9-30: New Covenant 6, Harrisburg Christian 2
Update: Ben Hartman was putting together a historic season for the Flames, having scored 34 goals in just nine games.  This ranks him 3rd all-time in Lebanon County high school soccer history for a single season.  Unfortunately, New Covenant will have to figure out a way to score goals without their senior sniper if they have any hopes of making Districts.  Hartman was lost to a fractured leg during last Tuesday's game against Mount Calvary, just eight points shy of the school's all-time scoring record.  The good news is that senior Gabe Weber is also a prolific scorer and stepped up on Friday in his teammate's absence, putting up a hat trick and scoring his 100th career point.  They also have several other players who have put the ball past the goalkeeper on several occasions this season, but this next week will be critical to see if they will be able to find the balance necessary after losing their main offensive threat.
---
     Northern Lebanon Vikings
Lancaster-Lebanon League Section 4
Current Record:  5-9 overall; 3-4 in Section 4 – 3rd place
Power Ranking: #30 AAA (top 16 qualify)
Last Five Games – LLLWL:
9-19: Conrad Weiser 8, Northern Lebanon 2
9-20: Annville-Cleona 4, Northern Lebanon 0
9-22: Lancaster Mennonite 5, Northern Lebanon 1
9-26: Northern Lebanon 3, Pequea Valley 2
9-28: Lancaster Catholic 3, Northern Lebanon 2
Update: During our last check-in with this Vikings squad, it looked like they were beginning to find their rhythm.  Since that time, injuries, illness, and tough opponents have slowed them down, yet they remain more determined than ever to push hard through the end of the season. Senior striker Lucas Novack has remained resilient, putting in 6 goals, along with 3 assists this season, along with providing strong leadership for this squad.  Sophomore goalkeeper Riley Messinger has also put forth several noteworthy appearances that have kept Northern Lebanon in games that they would not have been in otherwise.  With four games remaining and several players returning to the line-up, Coach Tomazin is optimistic that his team will finish the season on a positive note.
---
   Palmyra Cougars
Mid-Penn Conference – Keystone Division
Current Record: 10-1-1 overall, 6-0-1 in Keystone – 1st place
Power Ranking: #2 AAA (top 16 qualify)
Last Five Games – LWWDW:
9-17: Conestoga Valley 2, Palmyra 1
9:22: Palmyra 8, Waynesboro 1
9-26: Palmyra 5, CD East 1
9-28: Palmyra 2, Mechanicsburg 2
10-1: Palmyra 2, Donegal 1
Update: The Palmyra Cougars are putting together a great season, currently in first place in the Keystone Division and sitting just behind rival Hershey in the District 3 power rankings (they meet again on Tuesday).  After playing Mechanicsburg to a draw, this group showed their ability to bounce back and beat a strong Donegal squad on Saturday.  Ahead of Saturday's match, the main weapons for the team so far this season have been senior Brayden Sunho (12 goals, 12 assists), junior Matt Bordner (14 goals, 3 assists), and junior Caleb Sitler (4 goals, 4 assists).  Beyond seeing Hershey this week, the Cougars will also see another tough Keystone rival, Lower Dauphin, on Thursday.  This type of high stakes soccer should only sharpen Palmyra's playoff-readiness ahead of the post-season.
---
If you are looking to provide feedback or are a business or individual interested in providing sponsorship to aid our mission at LebCoSports, you are asked to contact Dan by emailing dan@lebcosports.com.

Lebanon Federal Credit Union