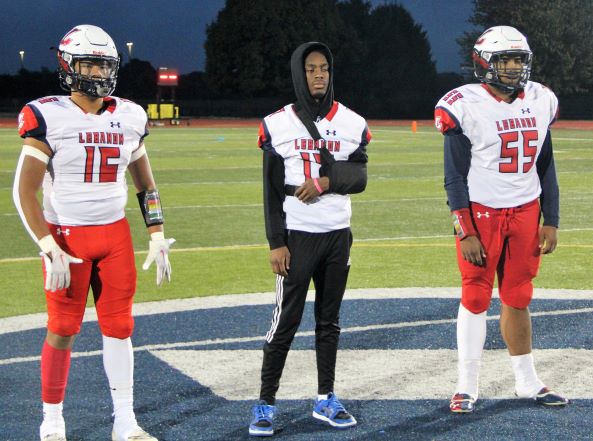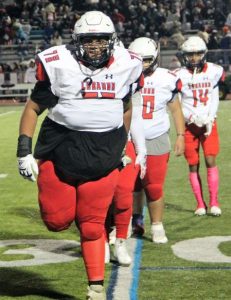 BY JEFF FALK
Editor
WITMER – People like to talk about facing adversity. The Lebanon football team lives with adversity.
What if the human condition simply isn't meant to be fair or lack discomfort? Now there's a life lesson you're not going to find everywhere.
On a cloudy Friday night at Conestoga Valley High School, the Cedars remained positive and positively together in the face of another defeat, this time a 38-18 road loss to the hometown Buckskins. Lebanon hung with Conestoga Valley for about a half on the scoreboard, before mistakes and mounting injuries ultimately took their toll.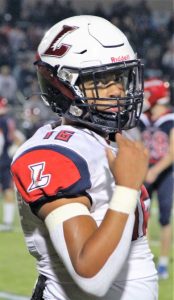 Lebanon is now 0-6 on the season and 0-3 in a Lancaster-Lebanon Section Two it probably shouldn't be in. The 18-game losing streak that the Cedars are currently on is just as much about not knowing how to win as it is bad habits or lack of effort.
The homecoming triumph pushed Conestoga Valley to 3-3 on the fall and 1-1 in Section Two.
"We still have the kids," said Lebanon head coach Frank Isenberg of his troops' emotional commitment. "They're all still engaged. They love the game. They believe in the coaching staff. They love me. They don't quit. They play hard every game.
"We have to look at the negatives to learn from them," continued Isenberg. "But you've got to highlight the positives. We try to identify the positives all the time. You have to. There's no alternative."

The Cedars' first measurable positive of the evening occurred with 10:18 left in the first half, after the Buckskins had used a rushing touchdown, an interception and a 38-yard field to take a 10-0 first-quarter lead. Lebanon senior Emanuel Mason took a quarterback draw 38 yards up the gut to paydirt, to cut his side's deficit to four points.
The score stayed 10-6 until late in the second period, when Conestoga Valley – with the help of another interception – tallied a pair of touchdowns in a span of 1:39 to carry a 24-6 lead to the break.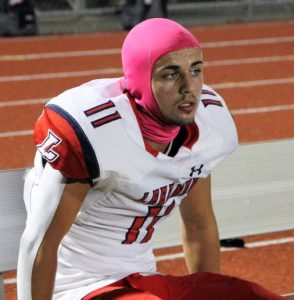 "Right now, we're looking for positives anywhere we can find them," said Isenberg. "It was close early, 10-6. But our starting quarterback (Mason) went down and it changed some game plans. Then we had some injuries in the second half.
"We play the game to compete," added Isenberg. "We play the game to win. Football is a game. But we're in the business of winning."
With 3:54 left in the third quarter, Lebanon created another positive, and it came in the form of Xavier Figueroa's one-yard touchdown plunge. The score was set up by an Alex Orosco 35-yard run and pulled the Cedars to within 31-12 of the Buckskins.
"It's been a long road," said Isenberg. "But every single game we're looking to win. Even the smallest steps are positives. The roster is still intact. The kids are still here. They haven't given up. They're still working hard to make something out of it.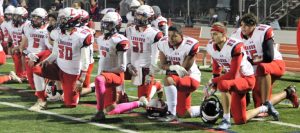 "We're still tackling that battle (learning how to win)," Isenberg continued. "We're going against some really good programs in our section. They know how to win. We're not at that point yet. We have to be able to go through adversity."
The Cedars tallied their third and final touchdown of the game with 39 seconds remaining. Sophomore quarterback Brandyn Castro connected with junior receiver Braylon Beaver in the right corner of the end zone for an 18-yard scoring pass.
"We've got to get a win," said Isenberg. "We have to find a way to win. We can teach those things in practice. That's been our focus all year."
Conestoga Valley out gained Lebanon 266 total yards to 220. Beaver caught six passes for 133 receiving yards.
"I can't control those things," said Isenberg, when asked if the Cedars competitively belong in Section Two. "We're 0-6, but we haven't had mercy rules, except against Exeter. We're not getting blown out. We play the schedule we're given. I have no opinion on which section we play in."
To purchase images in this article please email jeff@lebcosports.com.
2022 Lebanon Football Schedule
Date
Opponents
Outcomes
8/26
7:00 pm
Lebanon
at Palmyra
6
14
Nonleague
9/02
7:00 pm
Lebanon
at Garden Spot
14
46
Nonleague
9/09
7:00 pm
Ephrata
Lebanon
at Alumni Stadium in Lebanon
42
20
Nonleague
9/16
7:00 pm
Lebanon
at Muhlenberg
25
47
League
9/23
7:00 pm
Exeter
Lebanon
at Alumni Stadium in Lebanon
69
22
League
9/30
7:00 pm
Lebanon
at Conestoga Valley
League
10/07
7:00 pm
Manheim Central
Lebanon
at Alumni Stadium in Lebanon
League
10/14
7:00 pm
Lebanon
at Governor Mifflin
League
10/21
7:00 pm
Warwick
Lebanon
at Alumni Stadium in Lebanon
League
10/28
7:00 pm
Cedar Crest
at Lebanon
Nonleague

Lebanon Federal Credit Union