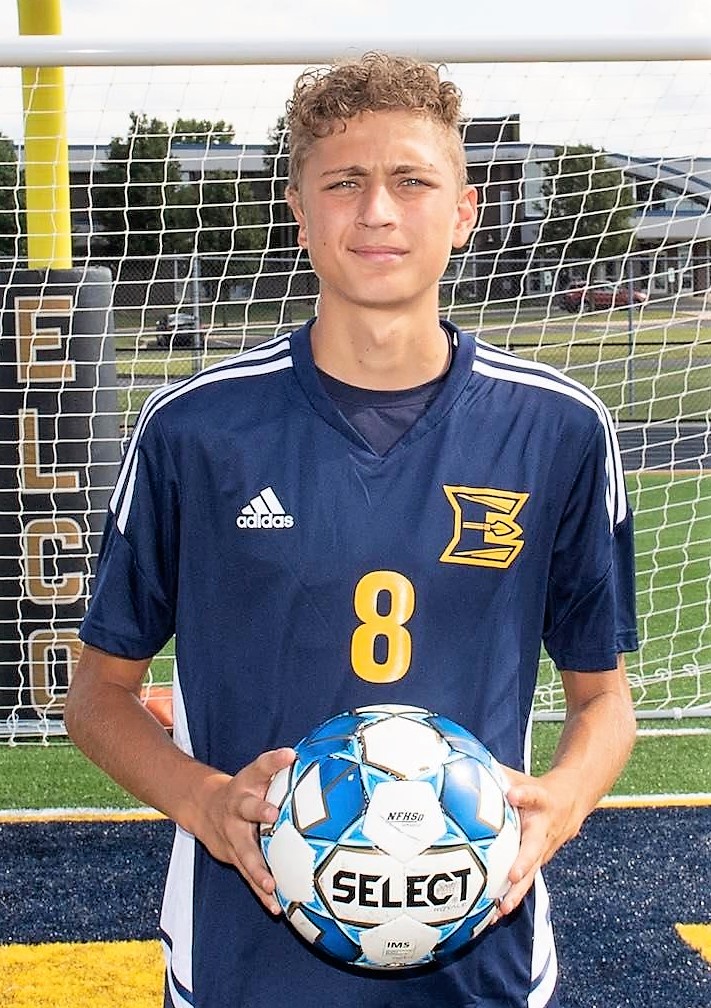 Photo Courtesy of Blue Cardinal
He has a head for the game, a nose for the ball and a deft touch around the net. Camden Marquette is a natural, born goal scorer.
This week, Marquette continued to score goals, and the Elco boys' soccer team continued to roll. Those two facts are most definitely related.
On Saturday at Cedar Crest High School, Marquette registered a hat trick to help the Raiders defeat the rival Falcons 5-0 in the annual Hoffman-Ritter Cup game. The junior midfielder netted Elco's first, third and fifth goals, all in a variety of ways.
Earlier in the week, Marquette had tallied both goals in Elco's 2-0 road win at Solanco. By week's end, Marquette's totals for the season stood at 12 goals and five assists.
With their two wins, Marquette's Raiders now stand at 6-1 overall and 2-0 in Section Three of the Lancaster-Lebanon League. Elco is currently positioned ninth in an AAA classification that takes 16 teams for its District Three playoff tournament.
During the winter season, Marquette is also an accomplished basketball player on the hardwoods for the Raiders.