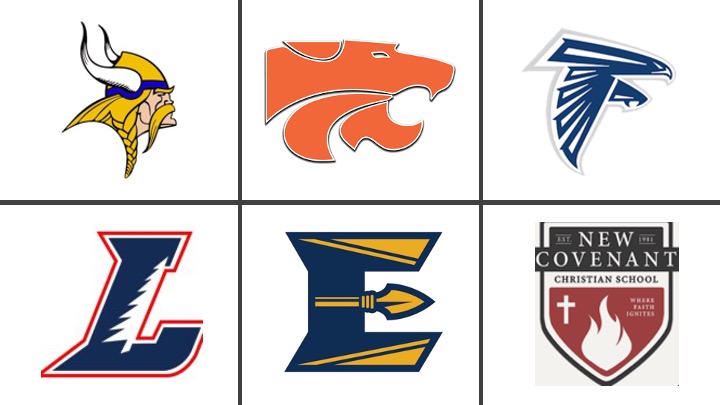 Cedar Crest Falcons 
Lancaster-Lebanon League Section 1
Head Coach: Monica Sheaffer
Key Players: Sophia Rosenberg (Sr.); Lily Tice (So.); Jenna Bower (So.)
Key Losses: Brianna Aldridge (Keystone College); Alyssa Riley
Outlook: Last season, the Falcons were 7-9, but their record did not tell the whole story, as they lost several tight matches that could have easily swung their record north of the .500 mark.  This is something that many of the girls have realized and they put in the off-season work to make sure they are ready for the challenge in 2022.  In addition to the returning veterans, which includes Rosenberg (Section 1 – 2nd Team All-Star), Coach Sheaffer's program will welcome additional young talent that she feels could add tremendously to their ability to compete.  If they are able to swing those matches this year, things could get interesting in Section 1 whenever opposing teams have to face Crest.
---

ELCO Raiders  
Lancaster-Lebanon League Section 3
Head Coach: Megan Hanichak
Key Players: Taylor Stone (Sr.); Brooke Auker (Sr.); Emily Snader (Sr.); Gabby Smith (So.); Chloe Shirk (Fr.)
Key Losses: Jena Kreiser (Delaware Valley), Alexis Seifert
Outlook: During the 2022 season, ELCO will be led by a core group of seniors that have played together at the varsity level since their freshman year.  This core is led by last year's Section 3 – 2nd Team All-Star Selection, Taylor Stone, and the good news is that she has plenty of experienced talent around her to make this Raiders team competitive each match.  This team is also well-balanced with several key players being sophomores or freshmen.  Coach Hanichak is excited to see how her ladies do this year once they get out onto the court, but she expects them to compete hard no matter the opponent they are facing.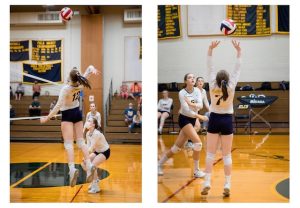 ---
     Lebanon Cedars
Lancaster-Lebanon League Section 2
Head Coach: Paul Dissinger
Key Players: Kaliyah Atkins (Sr.); Alecia Disla Duran (Sr.); Sophia Gilbert (Sr.); Elcy Reynoso Aquino (Sr.); Nicole Gonzalez Ramirez- (Jr.); Dora Lopez (Jr.);  Jaelyana Burrus (So.); Noelani Cruz (So.); Lilliana Harrison (So.); Kariana Minaya (So.)
Outlook:  This season brings a major change to the Cedar volleyball program, as Coach Dissinger takes over at the helm following Coach Jeff Albright's voluntary departure.  When deciding who should be the next head coach, it helped that Dissinger had previously been a head coach for ELCO and was helping with Albright's team the past few years.  This change happens at an interesting time, when Lebanon has continued to build its program from the ground up, beginning  with a tremendous recruitment effort by the junior high coach Rob Monk.  Many of the seniors have been playing together since seventh grade and are now ready to be part of a squad that changes the way others think about Lebanon.  The seniors are joined by a number of other talented young ladies who understand the goals of the team and the positive lasting impact they may be able to have on laying a foundation for future teams.  Playing with a purpose gives these Cedars an edge that could make them dangerous if other teams choose to look past them.
---

New Covenant Flames
Commonwealth Christian Athletic Conference
Head Coach: Derek Leonard
Key Players: Audra Foster (Sr.); Renae Rohrer (Sr.); Sophia Randall (Jr.); Dylan Worley (Jr.)
Key Losses: Jolene Bomgardner
Outlook: Last season, New Covenant finished the season with a 9-8 record and narrowly missed the District 3-A playoffs (finished 9th in power rankings; 8 qualify).  This year brings a bit of a change for the Lady Flames as their athletic co-op with Annville-Cleona will welcome some new players, but will also bump them to AA.  With a veteran group who understands winning and also the team motto of "we/me" (we over me) and the addition of a new pool of talent, the New Covenant program is poised to make some noise on the way to becoming well recognized on the local sports scene.
---
     Northern Lebanon Vikings
Lancaster-Lebanon League Section 3
Head Coach: Joe Mengel
Key Players: Sam White (Sr.); Hailey Pierce (Sr.);  Hope Wentling (Sr.)
Outlook: The 2021 season was a success for the Northern Lebanon team.  The Vikings finished with an 11-3 record and earned a spot in the District 3 playoffs.  In the process, White was named MVP of Section 3, with Pierce and Wentling joining her as Section 3 All-Star selections.  Joining that trio are four other seniors and two juniors.  This is great news for Coach Mengel, last year's Section 3 Coach of the Year, as he enters 2022 with an experienced squad that is willing to put in the work to build upon what they were able to accomplish last year.  The goal of this team is to win the Section 3 title by beating out Lancaster Catholic and Octorara (the defending champion) and finish the season by putting together a run in the District 3 Tournament.
---
   Palmyra Cougars
Mid-Penn Conference – Keystone Division
Head Coach: Clark Sheaffer
Outlook: There is no way to hide the fact that the 2021 Cougars did not end up of the preferred side of the win column in any of their matches.  Palmyra's returning athletes have had plenty of time to forget any bad memories, yet have had the time to continue processing and building upon the lessons they learned during the difficult season.  Coach Sheaffer knows his team is young, so no one quite knows how high the ceiling is for this year's team as they focus on development.  The goal of the team is to qualify for Districts, which could be within reach if the girls continue their improvement with each match.
---
If you are looking to provide feedback or are a business or individual interested in providing sponsorship to aid our mission at LebCoSports, you are asked to contact Dan by emailing dan@lebcosports.com.