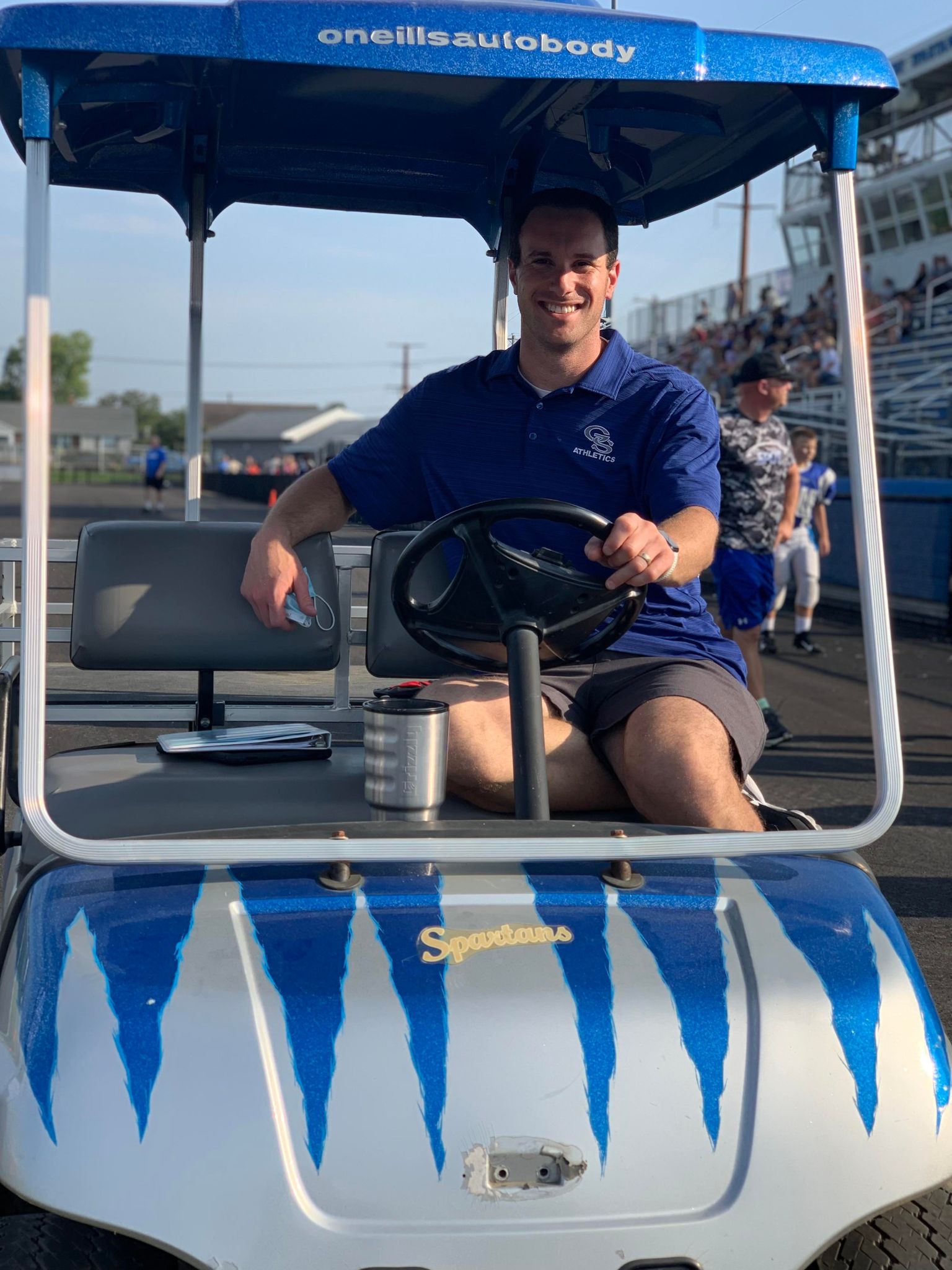 BY JEFF FALK
Editor
Photos Submitted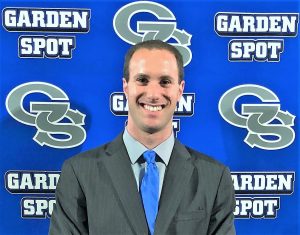 Growing up in Lebanon and always around athletics, Mark Schaffer could never really imagine a life that wasn't centered around them. Still he could've never envisioned doing what he's doing today.
In that way, Schaffer didn't choose his profession, it very much chose him.
Schaffer always dreamt of an existence revolving around sports at the highest level, one that would positively impact some of the top athletes on the planet. Instead, he found something better, or at least something more in tune with his giving nature.
On July 1, Schaffer, a 2007 graduate of Lebanon High School, became Manheim Central High School's newest athletic director. Schaffer replaced the Barons' legendary AD, George Derbyshire, who stepped aside after 36 years on the job.
Coming from one Class AAAAA Lancaster County High School at Garden Spot to another at Manheim Central, the career move was very much a lateral one for Schaffer. But it cut off significant time from his daily commute, lessened the burden on his young family and insured he'd be assisting the development of emerging student-athletes for years to come.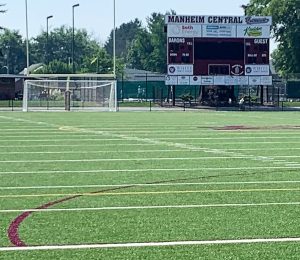 "I'm still a Lebanon boy at heart," said Schaffer, a 33-year-old resident of Mounty Joy. "It was an opportunity to go back to Manheim Central and shorten my commute, but I'd like to think it's a final move for me. Being in Manheim, it's close to home. Hopefully it's the place where I will end my career."
For the past four years, Schaffer had served in a similar role as the athletic director at Garden Spot. He had gone to Garden Spot after a two-year stint as Manheim Central's athletic trainer.
Somewhere along the way, certain circumstances made Schaffer's transition from athletic trainer to athletic director a logical one. In addition to providing initial first aid and medical attention to fallen student-athletes, the modern role of athletic trainer has evolved into a game manager, a medium between coaches and officials, a formal or informal assistant athletic director – partly because of the demands placed on today's athletic directors.
"I was always in athletics growing up," said Schaffer. "An athletic director is a way to stay connected and involved. I like seeing student-athletes succeed. When you're involved with sports, you want remember the final scores, but you will remember the relationships that you've built. I still keep in touch with some of my coaches from high school.

"I wanted to make an impact and still have a family," added Schaffer.
Schaffer graduated from Temple University in 2007 with a bachelor's degree in athletic training, then completed his master's of science degree in kinesiology at Temple seven years later. In between, he served as the New York Jets' athletic trainer for the 2011 NFL season.
"When I was an athletic trainer I got my foot in the door and I started learning," said Schaffer. "As an athletic director, there's more room for growth. I always wanted to be in a leadership position and see things come into fruition. As an athletic director, you get to see student-athletes grow into seniors. It's cool to see their personal journeys."

While there are certainly administrative and behind-the-scenes aspects to the role, an athletic director is the leader of a school district's overall sports program, and a good one not only sets the tone for the program, but also surrounds him or herself with good coaches and people, and allows them to do their jobs. Today's athletic directors also serve as sports information directors, connect the school with the community, perform a majority of the hiring and firing chores and report to other administrators and school board members.
Athletic directors don't directly affect their programs' wins or losses, but they do possesses the ability to create an environment that promotes sportsmanship and winning, one that can make both fun and memorable.
"I think the big thing is making coaches feel supported and making sure they have the equipment they need to be successful," said Schaffer. "The question becomes, 'What can we do different to set us apart from other schools? I view myself as a liaison between the athletic program and everyone else, parents, officials, other schools. I view myself as a facilitator, involved with things like scheduling, transportation and PIAA cooperation."
You can take the boy out of athletics, but you can't take athletics out of the boy.

Lebanon Federal Credit Union