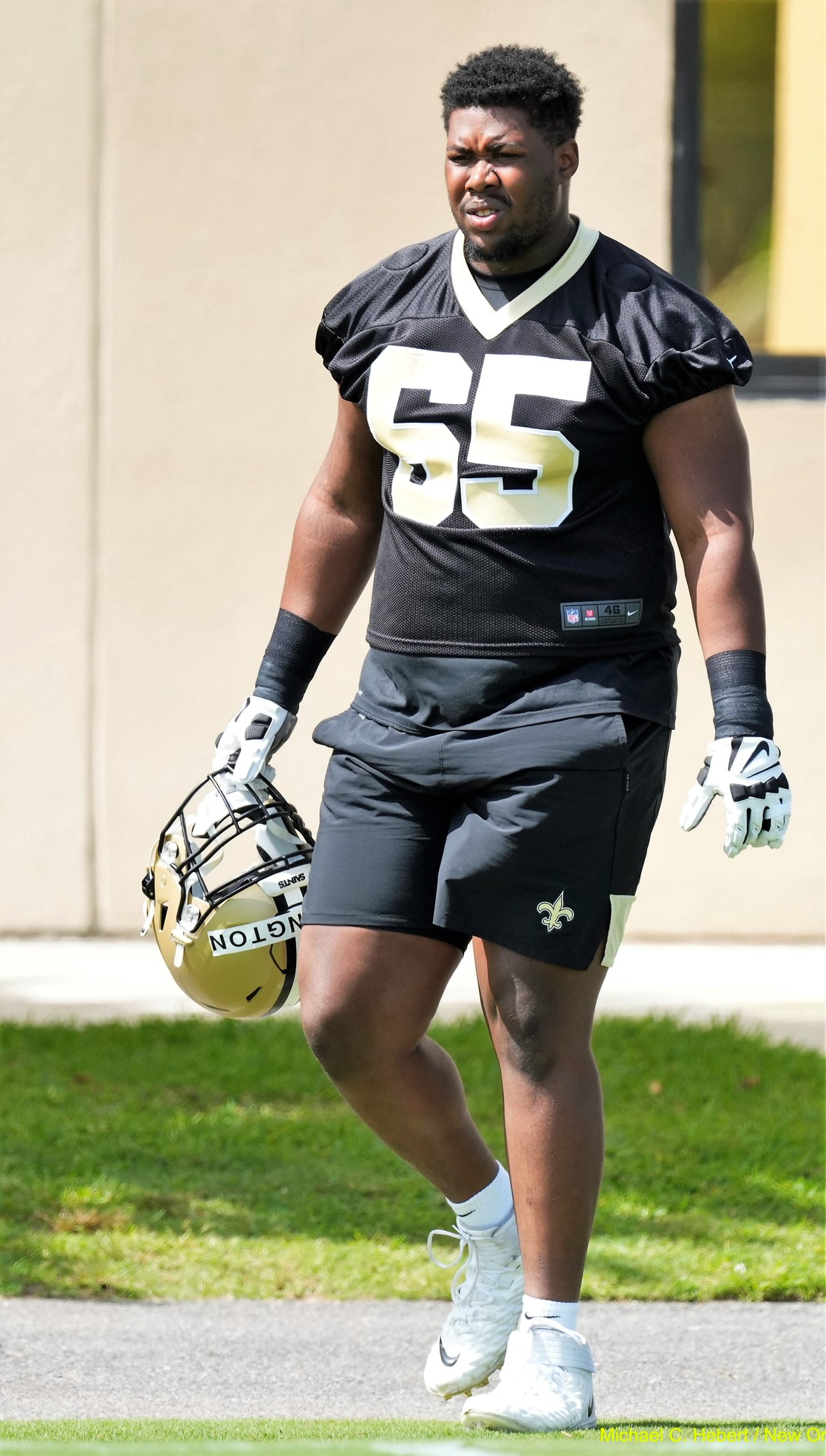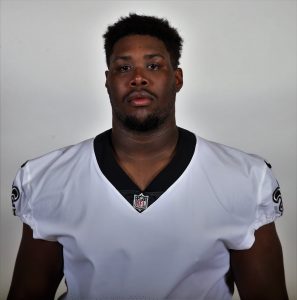 BY JEFF FALK
Editor
Photos Courtesy of New Orleans Saints
Photos Courtesy of Southern Mississippi University
Growing up in Lebanon, Khalique Washington learned a variety of life lessons, not the least  of which was the ability to aspire – the importance of dreaming. Right now, the Lebanon native is so close to his biggest dream that he can almost taste it, feel it, reach out and touch it.
What Lebanon also taught Washington was how to achieve dreams.
An undrafted free agent, Washington has been invited to attend the New Orleans Saints rookie mini-camp. While still very much a long shot to make the Saints' 53-man opening day roster or even their practice squad, the 6-6, 315-pound offensive lineman has parlayed hard work and the steady development of his character into the opportunity of a lifetime.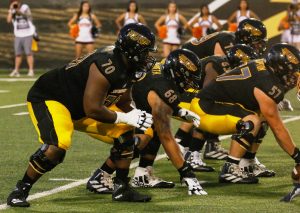 The Saints' rookie mini-camp opened on July 19th, while the veterans' will report for New Orleans' full, six-week training camp on Tuesday, July 26.
"That's a question for the coaches," said Washington, by telephone from New Orleans, when asked about his chances of making the team. "All I can do is go out there and play 100 percent. Just show I can give the team the best chance to win games. I really don't know. I got an invite, they liked me, I got a physical and they signed me.
"I think everyone has a plan B," Washington added. "I don't want to talk about mine. I don't want to reveal mine. Right now, I'm just focused on this opportunity."
While all positions in the NFL are manned by incredibly gifted athletes, and the competition for every position is fierce, good offensive linemen can sometimes be scarce and hard to come by. New Orleans figures to carry eight or nine offensive linemen between its opening-day roster and practice squad.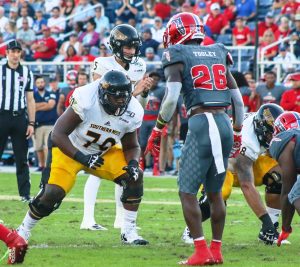 Currently, the Saints are working Washington at right guard, and for him, it's a numbers game. But in the past, especially during his three-year career at Southern Mississippi, Washington has shown the kind of offensive line flexibility that NFL teams covet.
"When you get to the NFL, it's all about playing every position – guard, tackle, center," said Washington. "I'll do whatever it takes. Every offensive line move is designed to protect the quarterback and create holes for the running backs.
"I feel with the right training that yes, I can play all the positions along the offensive line," Washington added.
Earlier in the spring, Washington was afforded a similar try-out with the Baltimore Ravens. While it didn't progress quite the way Washington may have liked, the results could turn out to be a blessing in disguise.
"I thought it went pretty good," said Washington. "They're (the Ravens) pretty loaded at offensive line. It was not as good of an opportunity for me as the Saints."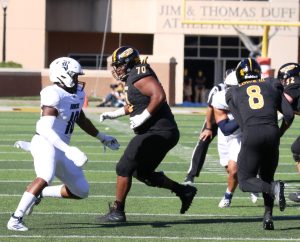 Over the past three seasons at Southern Mississippi, Washington played in 30 games at various positions along the Golden Eagles' offensive line. While in Hattiesburg, Washington earned a degree in Liberal Studies.
He was not selected during any of the seven rounds of the 2022 NFL draft in April.
"I would say that after my first year at Southern Mississippi, it became a goal," said Washington of playing in the NFL. "I saw some of the guys I played with get chances. I thought if they could do it that I could do it.
"I think ever player who's done with college thinks they have a chance of getting drafted," Washington continued. "And everyone who doesn't get drafted is disappointed. I'm just happy for the opportunity I have now."
In a really good place as a human being, this opportunity with Saints has presented itself at the perfect time for Washington. Armed the maturity to understand that things happen for a reason, he is poised to make the most of it.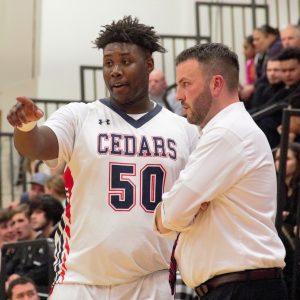 "I think I've changed a lot over the years, but the only thing that's changed since college is that I've lost some weight," said Washington. "I feel good. I feel healthy. I had talks with multiple people and came to the conclusion that it would be in my best interest to lose weight, because it would help my athleticism."
Growing up, Washington, a 2017 graduate of Lebanon High School, was a football player with a basketball player's mindset. While a Cedar, he was positively influenced by coaches and teachers alike, a rich support system that continues to serve him today, as well as into the future.
"I always tell the story about how halfway through my sophomore year I thought I was a future NBA player," said Washington. "But I was in for a rude awakening. I was growing the wrong way – out, instead of up. My football coaches told me I was a football player, and I listened. The one thing I learned that still sticks with me is to do whatever it takes to help the team win.
"Oh yeah, I know there are a lot of people behind me and pulling for me," concluded Washington. "I talk to as many people from Lebanon as I can every day, and one of the things I thank them for is all the support."
No matter what happens, Washington will be the prototypical kid from Lebanon who made good.