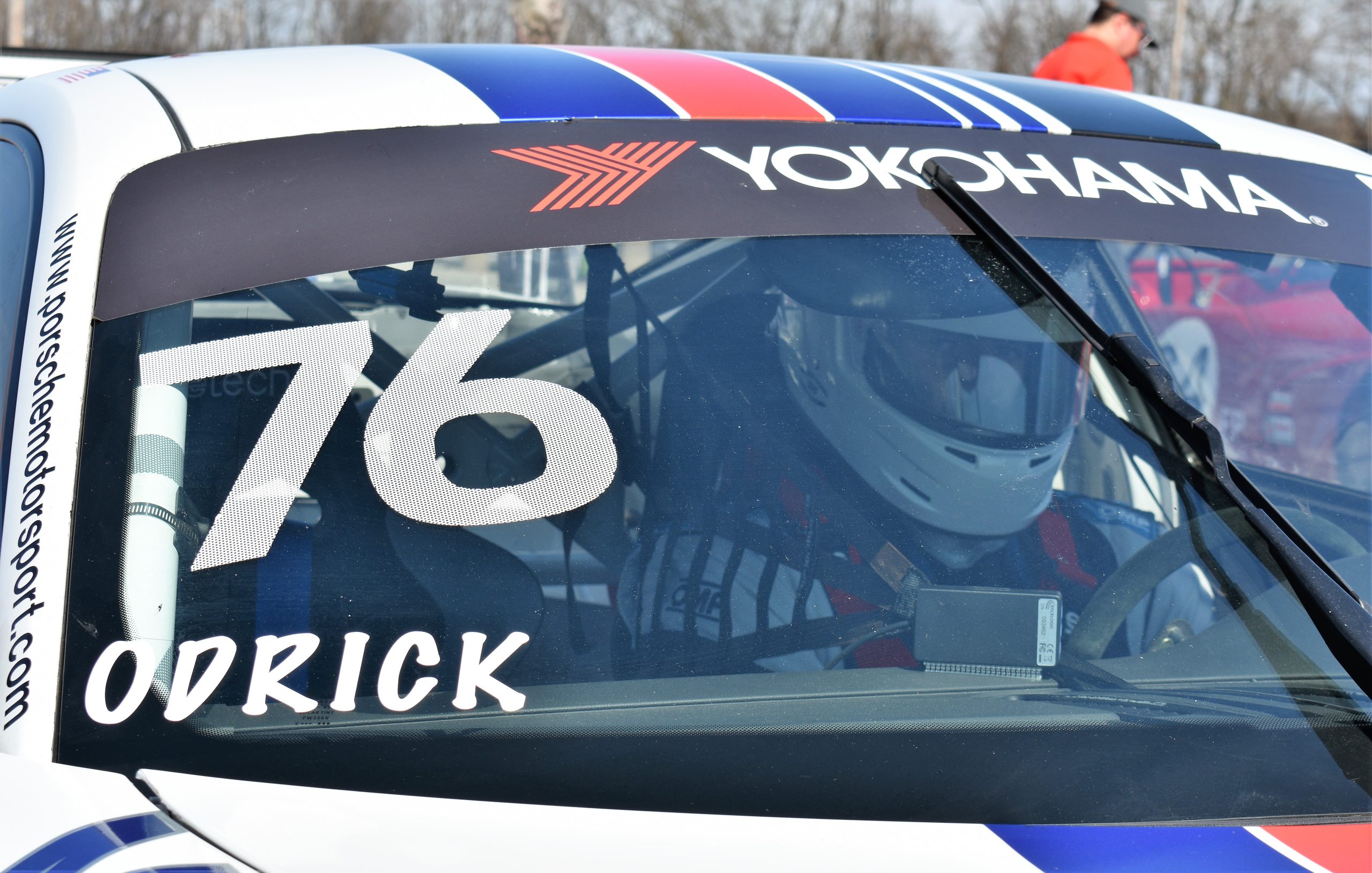 BY JEFF FALK
Editor
It seems easy enough. It's just a way to fill a competitive void.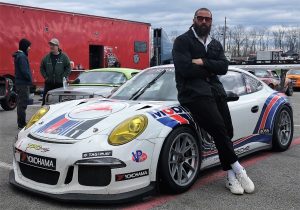 But when Jared Odrick is involved, it's rarely that simple. There's almost always something more profound going on beyond the big picture.
For Odrick, it's less about adrenaline or achievement or even winning. It's more about learning and self-actualization and high-stakes, high-octane risks.
Earlier this spring, Odrick embarked on what can only be characterized as an 'automobile racing adventure' – only because it's not quite clear where it's going to lead him.
With numerous artistic, social and professional projects occupying his time, the former NFL and Penn State star, and Lebanon native, has experienced few difficulties adjusting to life after professional football. But competitive racing certainly presents a challenge that he's been unable to unearth anywhere else since retiring.
"Learning is everything for me," said Odrick. "That's why I'm so excited, because of how steep the learning curve is. What I saw after football is that a lot guys don't put themselves at risk. You go from competing at the highest level, and you just go on a vintage tour for the rest of your life. You're a relic of the game and you're 34.
"I feel like the stakes are high again," Odrick continued. "The biggest thing I've learned is that if the consequences aren't high, you're not learning. It forces you to learn from your mistakes. If you mess up in an NFL football game, the stakes are high."
Helping the friend of a friend with his own racing endeavor last summer got Odrick's 'gears going'. It ultimately led to Odrick purchasing a 2015 Porsche GT3 Cup racer.
Following some formal instruction and personal research – but not a single 'crash course' – Odrick has competed in seven track-racing events sanctioned by governing bodies Sports Car Club Racing, Porsche Club of America and Formula Automobile Racing Association this spring, at venues in places like Pittsburgh, Virginia, Florida and West Virginia. While the level of competitive racing certainly couldn't be considered 'the highest level', Odrick has enjoyed his fair share of early success.
"I didn't know much – if anything – about cars except hit the gas and the brake and the clutch," said Odrick. "But I liked going fast. I have a really fast car, and people who have funds get better results. But what I like about racing so far is that no matter where you're at, people are trying to get better, people are trying to get faster.
"When it comes to racing, there's less and less room for argument as to who was best today," Odrick added. "It comes down to finishing races and who's fastest. There are levels above me, but I'm finding success at entry levels."
Hovering like a cloud over Odrick's competitive endeavor is this profound sense of 'if it wasn't racing it would be something else'. But if he's going to invest resources like time and energy, he wants to do it well.
There exists elements of competing against both others and against oneself.
"I want to be a good race car driver, but I wouldn't give myself that label yet," said Odrick, 34. "I've seen so many drivers who are more skilled than me. There's room to improve, which seems to be a motivation for a lot of people. It feels like I'm learning. It feels good to see the progress. It feels good to go fast and know I can go faster. But to call myself a good racer at this point would be shameful in the racing world.
"I'm not an adrenaline junky," continued Odrick. "But adrenaline can expedite learning. It has to take competence. I'm on the phone all week talking to mechanics. For me, the stakes have to be high and there has to be repercussions."
Odrick has both short-term and long-term goals for his racing. With neither has he applied limitations.
"I'd like to run a more challenging series next year," said Odrick. "I'd like to buy another car. I'd like to get more seat time. With football, I had this vision of an apartment on a street where it was warm, and I'd be playing football. Then when it started to become a reality, it was cool. The same thing is kind of happening with racing. I envision sipping some sort of caffeinated beverage and reading between races. That seems purposeful to me.
"I see my times get faster when I have somebody close to me," added Odrick. "When the stakes get higher, you're force to perform. Speed is car and balls. You've got to have a fast car and you've got to have balls. There are some guys who want to go fast to find that half-second. There are other guys who are riding the limit. Speed is also taking in a lot of information very fast."
It's been six years since Odrick walked away from a seven-season professional football career on his own terms. Driven by character and a competitive nature, the Lebanon High grad always strove to be the best player he could be.
But at some point during his playing days, football became less of a game and more of a business to Odrick. In retrospect, football may have stunted Odrick's growth as a human being.
"Football was a tool. It's always been a tool," said Odrick. "I think it's even more of a tool now. Football was a place that helped me grow. The older I get, the more appreciative of the experience I've become. Now, I'm not beholding to a schedule or a collective purpose. It's my job to find and build and create team purposes. It's my job to put teams together if I want to get something done.
"I think racing is a very healthy form of contention," concluded Odrick. "When I was playing football, I was so against the idea of being a jock. In racing, I'm not scare of being a dumb jock. Football was achieved, but part of it was given to me. I didn't negotiate any of my deals. I didn't have to ask anyone to give me a schedule. Now I have to be more competent to participate. With racing, your life has got to be in order to get on the track and stay on the track."
And you thought he just liked to go fast.

Lebanon Federal Credit Union