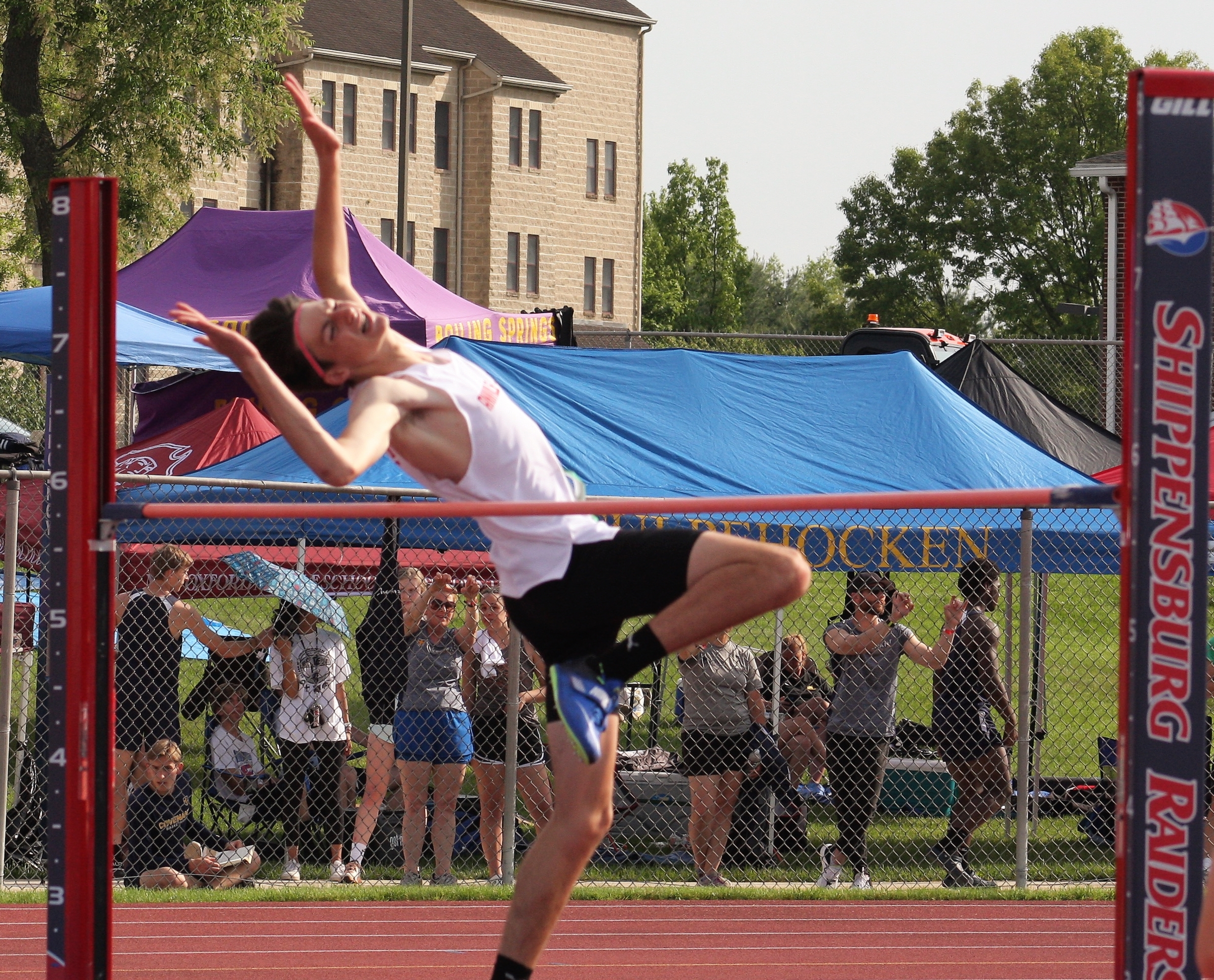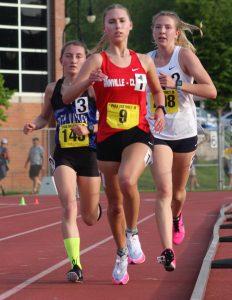 BY JEFF FALK
 Editor
 SHIPPENSBURG – First, Noah Gunderson competed against the field. Then, he competed against himself.
He found the competitions to be equally challenging and rewarding, partly because Gunderson emerged victorious in each.
On a muggy Friday at Shippensburg University's Seth Grove Stadium, the Annville-Cleona junior was Lebanon County's lone gold medal winner during the opening day of the 97th annual District Three Track and Field Championships. Gunderson captured top honors in the boys' Class AA high jump with a personal-best of 6-6.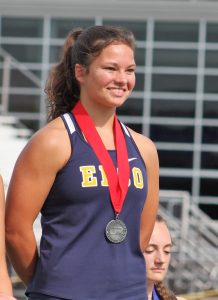 While Gunderson's effort was certainly the most spectacular, it was one of a host of solid showings turned in by Lebanon County student-athletes at the district meet. Among the locale's District Three medal haul were three silvers and a pair of bronzes.
The District Three meet will continue on Saturday at 9 a.m. and conclude later tomorrow afternoon.
"Everybody was jumping 6-0, and I hadn't had that type of competition all year," said Gunderson. "I'm happy I had good competition, because it really pushed me. I was so nervous. I was so ready this week.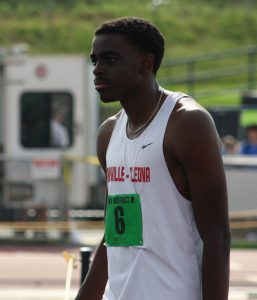 "When I won, I was so excited, but then I had to focus on the next height," continued Gunderson. "It was a good day at the biggest meet of my high school career. My goal was 6-6 and I'm so happy I got it. I'm on top of the world right now."
Gunderson secured the gold medal and the championship with his second try at 6-2. Then he cleared 6-4, and 6-6 on his third try, and fell just short of clearing 6-7.
Gunderson's Little Dutchman teammate Da. Modric Green finished in a three-way tie for second in the event by leaping 6-0.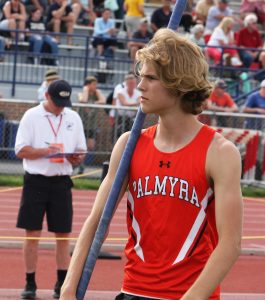 "My back has been bothering me a little bit," said Gunderson. "But today, I felt amazing. I was so surprised I got 6-6. Going into my high school career, I never thought I'd get 6-6. So to get it at districts as a junior is amazing.
"I was so close to 6-7," added Gunderson. "I think I can get it next week. But if I could get to 6-8, that would be crazy."
The high jump gold medal was Gunderson's third of the postseason, after previously winning championships at the Lebanon County Track and Field Championships and the Lancaster-Lebanon League meet. Last season as a sophomore, Gunderson finished as the runner-up in the boys' Class AA high jump.
But for Annville-Cleona senior Braetan Peters, Friday's result in the girls' 3200-meter run was a little less satisfying. Seeded first, Peters ran second to Wyomissing's Addie Cohen.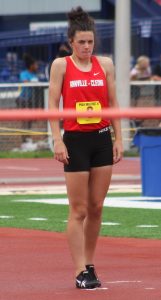 Peters battled Cohen neck-and-neck for the first four laps, before the Wyomissing sophomore took control. Peters, who was clocked in 11:35.28, had finished third in the Class 3200-meter run as a junior in 2021.
"I definitely like leading out and setting the pace," said Peters, who will be seeking another medal in Saturday's 1600-meter race. "For the first half of the race, I set the pace. But on the fifth lap, she did make a move and I tried to stay with her. I was more focused on place than time today. It's not what I wanted.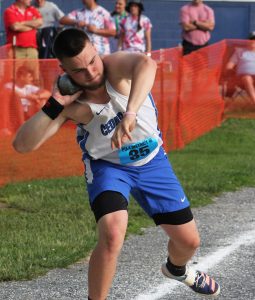 "It was really hot and I tried to focus on fighting through it," Peters continued. "I was hoping to stay with the top three. I tried to stick along with Addie and she pulled away. We're not used to running in this heat."
If Peters' runner-up performance was a bit of a disappointment, Elco's Carissa Bender's silver medal in the Class AAA girls' pole vault was a pleasant surprise. Bender cleared 11-6, while the Lancaster-Lebanon League champion Katie Urbine of Solanco won with a height of 12-0.
Another local surprise came from Annville-Cleona freshman Ava Hoover, who took third in the girls' Class AA high jump with a mark of 4-10. Palmyra's Mason Bucks, a sophomore, collected a bronze medal in the boys' Class AAA pole vault with a 14-3.
To purchase images in this article please email jeff@lebcosports.com.

Lebanon Federal Credit Union