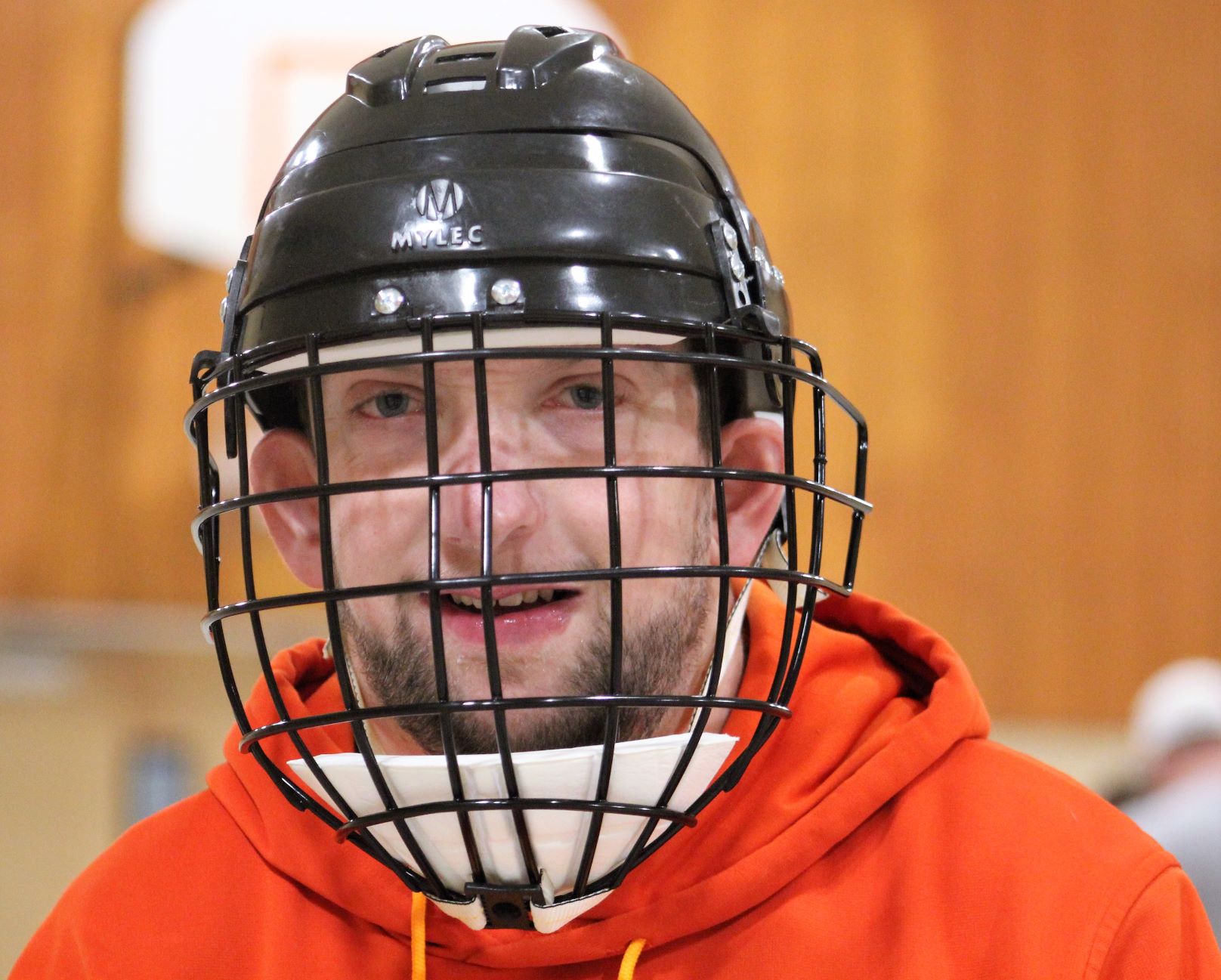 BY JEFF FALK
Editor
Sports are both universal and individual. They possess the power to impact us and enhance our existences, but each of us in our own personal way.
For some of us, athletics is a competitive outlet. For some of us, sports are a physical release.
For some of us, it can meet an emotional need. For some of us, athletics are mentally stimulating.
For others, sports can provide an important social benefit.
But perhaps most importantly, sports connect us, bond us, bring us together. Sports have a way of accentuating our humanity, while concurrently celebrating both our similarities and differences.
There exists this local organization that makes the lives of a special group of local residents stricken with physical disabilities and intellectual afflictions like down's syndrome and autism better through sports. The Special Olympics of Lebanon County simply refers to its participants and competitors as 'athletes'.
"I think sports promote a healthy lifestyle," said Pete Wilson, an assistant manager with Lebanon County Special Olympics. "It provides self-confidence in one's abilities, even beyond sports. It's also an outlet to be competitive. It's really no different for our athletes. But I think there's a greater social aspect with Special Olympics. Our athletes make friends and they often go out as a team. It's how they get to know people they can relate to. It's a chance for them to be around people like themselves.
"A lot of our athletes have a hard time in social situations outside of Special Olympics," added Wilson. "A lot of time the competitive part isn't why they go out for sports. It doesn't matter. They become friends with their teammates and it could be a lifelong thing. A lot of our athletes have been involved since we started offering Special Olympics 30 years ago."
The Special Olympics of Lebanon County currently provides services to nearly 200 residents of the County, ranging in ages from nine to 65, at no cost to the participants. The non-profict community program supports pursuits in the sports of soccer, volleyball, bocce, long distance walking/running and powerlifting in the fall, tennis, golf, basketball, bowling, softball, gymnastics, aquatics and athletics in the spring and summer, and bowling and snow shoe in the winter.
Oh, and floor hockey.
"Not a lot, really," said Wilson, when asked for the differences between Special Olympic sports and sports on the high school, college or professional levels. "In high school, you go out for sports for the same reasons. You wan to be part of a team, part of a group. Certain select athletes may want to go on to the next level, but for the vast majority, it's the same. That's why Special Olympics was started, because that aspect of sports wasn't an outlet for people with intellectual disabilities.
"I think the benefits that Special Olympics provide is a mix," continued Wilson. "Certainly for a lot of our athletes there is that social aspect. But some are really competitive. They like to go out and show their athleticism and compete. When they go to regional competitions, it gives them a chance to get outside of Lebanon County. Some live or work in group homes and it allows them to get away for a while."
With more than five million participants from 172 countries across the globe, Special Olympics is the world's largest sports organization for adults and children with intellectual disabilities and mental disabilities. The organization was founded in 1963 by Eunice Kennedy Shriver, sister of assassinated president John Kennedy.
The local chapter of Special Olympics is believed to have been formed in Lebanon County in the 1980s or 1990s.
"I know a few of the athletes who were some of the first Special Olympic athletes in Lebanon County," said Wilson, a 57-year-old resident of Palmyra. "I'd say that that Lebanon County Special Olympics has been around for about 30 years. It started off with just a handful of athletes. It probably started with one or two sports. And I think it's pretty much plateaued over the last five years."
But for all the local athletes who Special Olympics of Lebanon County has helped over those years, there are still more who could be impacted. Lebanon County Special Olympics is all-inclusive by nature and its volunteers are constantly seeking to perform the greatest good.
"Am I pleased with our number of participants? Yes. Am I satisfied? No," said Wilson. "I think there are a lot more athletes who could sign up. We're always wanting more athletes. For a lot of the athletes, this is the biggest thing in their lives. It really is. For a lot of them, this is what identifies them. During the peak of COVID-19, they lost that. Their lives certainly wouldn't ben as full or connected without it.
"From a personal standpoint, my daughter has been in Special Olympics for 15 years," Wilson added. "She couldn't compete at the high school level. But she is very athletic. It gives her tremendous self-worth. She does well."
Not all Lebanon County Special Olympic athletes possess the desire to compete and not all those who do advance beyond competition on the local level. But this year, Lebanon tennis player Dan Blatt, Palmyra golfer Nicholas McNally, and Lebanon bowler Christian Murphy and his unified partner Dyan Wilson of Palmyra, all qualified for the 2022 Special Olympics USA Games in Orlando, Florida in June.
"Just seeing the athletes light up, that's why we (volunteers) all do it," said Wilson. "We don't get paid, but it takes a lot of time and effort. We just feel better when the athletes feel better about themselves and grow. We're like any coach. It's so similar (to sports on other levels). It's just a different group of people."
Everyone associated with Lebanon County Special Olympics is a volunteer, and its services are offered to participants free of change. With an annual budget of about $30,000, the organization raises funds through the typical charitable avenues, like Texas Roadhouse gift cards, car washes, auto shows, bake sales, apparel sales, annual events like dinner/auctions and sponsorship programs.
"The athletes don't pay a penny, but we do ask them to help with fundraises," said Wilson. "I think Lebanon County Special Olympics is probably bigger than what most people think of. We train year-round. We exist through the kindness of the community. Donations come from individuals and businesses in Lebanon County. We don't get money from the state, and 100 percent of what donors give us us goes right to the athletes.
"We want to do more good," concluded Wilson. "I'm hoping that maybe we can inspire more volunteers or people to be athletes. I guess my goal would be for people to understand the size of Special Olympics, the scope of it, and how important it is to the athletes."
 'Let me win, but if I cannot win, let me brave in the attempt.' – Special Olympics motto.
For more information go to http://www.lebcoso.org/.
To purchase images in this article please email jeff@lebcosports.com.