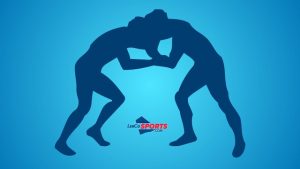 This past weekend, the Super 32 Challenge welcomed wrestlers from across the country to Greensboro, NC to compete in this prestigious event that is seen as the preeminent preseason event in the nation. Two members of the Northern Lebanon Wrestling Team, Aaron Seidel and Sam Wolford traveled south of the Mason-Dixon Line to compete.
Wolford, a sophomore at Northern Lebanon, entered in the 106-pound weight class. He went 2-2, picking up a major decision in a 16-0 win over a wrestler from Rhode Island. In the consolation round, he defeated a wrestler from Ohio before eventually losing to a competitor from Iowa.
While Wolford had an outstanding showing that will set him up for future success, the bigger story was Seidel. The two-time Pennsylvania State Champion has already had a big month to start his junior year, announcing on October 11th his commitment to Virginia Tech after he finishes his high school career. Finishing 3rd at last year's Super 32, the hope was that he could improve upon his finish in 2022. Seidel already wrapped up one national title earlier this calendar year when he won the sophomore title in the 106-pound competition at the NHSCA National Championships in March.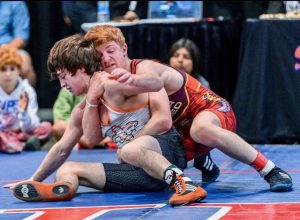 Seidel entered this year's Super 32 in the 113-pound weight class. Started in the Round of 128, he wrestled with purpose, dominating the field. When all was said and done, he went 7-0 and outscored his opponents 69-6 on his way to winning the national championship. In the Finals, Seidel earned the championship belt when he notched a 3-0 decision over Dominic Munaretto (Illinois), a 17U World Champion in 2022.
By winning this major national tournament, Seidel has added to his legacy. Fans of Northern Lebanon Wrestling, along with every local wrestling fan, can take joy in the fact that they will still have two seasons to watch Seidel's improvement.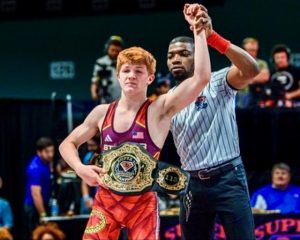 Seidel In His Own Words
Following his Super 32 victory, Seidel made himself available for an interview with LebCoSports.com.
On the topic of winning this year after placing 3rd last year, Seidel said, "It's always nice to improve and know that I'm getting better every year and placing higher each time."
When it came to the final match against a former world champion, Seidel spoke of his preparation: "I had already wrestled the kid before and knew that it was going to be a hard-fought match. I knew I just had to go out there and leave it out in the mat and not think about it."
In looking ahead to how this championship may redefine his goals for his junior season, Seidel said, "We're going to some really tough tournaments this year during the season, so doing well at those is what I'm looking to strive for."
With his collegiate future already decided, Seidel spoke of his decision to commit to Virginia Tech, "I just loved the coaches and all the people down there. It's a beautiful campus and I know I can achieve my goals as a Hokie."
Seidel's Round by Round Results
Round of 128: Seidel picked up a Major Decision, defeating Evin Gursoy (NY) 14-1.
Round of 64: Just 1:03 into the 1st period, Seidel won via Fall when he pinned Bryce Schnelzer (VA). Seidel was leading 5-0 at the time.
Round of 32: Seidel was matched up against Titus Howell, a Texas State Champion. Leading 12-2 in the 2nd period, Seidel pinned Howell to earn the victory via a Fall.
Round of 16: Raekwon Shabazz (CT) won the NHSCA National Championship as the top junior. Seidel defeated Shabazz 15-0, earning a Tech Fall in the 3rd period.
Quarterfinals: Seidel was matched up against Jermaine Peace, a South Carolina State Champion, and won via a 12-0 Major Decision.
Semifinals: Ayden Smith is one of Pennsylvania's top wrestlers, winning a AA State Championship for Notre Dame. – Green Pond. Seidel defeated the senior in an 8-3 Decision.
Finals: Dominic Munaretto (IL) is currently a sophomore, but as a member of the USA Junior National Team was a 2022 U17 World Champion. Seidel battled his way to a 3-0 Decision to earn the championship belt.
Photos taken from Seidel's Instagram