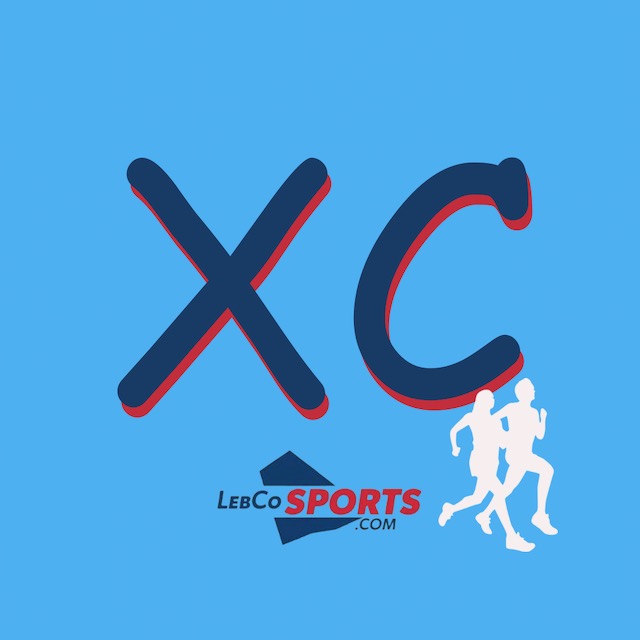 In Saturday's rainy conditions, teams from across the Mid Penn Conference traveled to Big Spring High School to run in their league championship.  This meet serves as a qualifier for the District 3 Championship, which will be held on Saturday, October 28th at this very location, Big Spring.
With their finishes at the Mid Penn Championships, both the Palmyra Girls and Boys teams qualified for Districts.  The Girls finished 5th overall in the race, while the Boys finished 9th overall and 8th in AAA to nab the final qualifying spot.  Congratulations to both teams!
Below are the individual results for each of Palmyra's athletes.
---
If you like this type of coverage, please let us know by Following us on social media: Twitter/X – @lebcosports1 and Facebook.
For any questions, comments, or discrepancies, please reach out to dan@lebcosports.com.
---
Palmyra Girls
The Girls team finished 5th overall to qualify for the District 3 Championships.  They finished right ahead of Cumberland Valley, while they were close behind Mechanicsburg, the 4th place finisher.  The race was won by State College.
Palmyra was led with strong performances from senior Abby Berarducci and junior Avery Rohrer.  Individually, Berarducci will now have a chance to make it back to the State Meet, where she ran as a sophomore before her junior season was cut short by injury.
Individual Results    
12th    Abby Berarducci – 19:59.8
15th    Avery Rohrer – 20:07.0
46th    Amber McCurdy  – 21:26.0
54th    Ellie Schaffer – 21:40.8
64th    Andrea Cooper  – 21:52.5
75th    Leah Senft – 22:14.2
90th    Cecilia Cole – 23:09.3
Palmyra Boys
Palmyra finished in the 9th place overall and 8th in AAA to punch their ticket to the District 3 Championship Meet.  It took a total team effort to hold off the next team, which was Mifflin County.  The overall race was won by State College with a dominant performance.  Hershey finished 2nd, followed by Lower Dauphin in 3rd.
For the Cougars, sophomore Cornelius Cummings led the way with a 22nd place finish.
Individual Results    
22nd   Cornelius Cummings – 16:57.3
45th    Jake Vottero – 17:40.2
59th    Gavin  Bullard  – 17:59.5
79th    Joshua Miller – 18:21.6
92nd   Joshua Townsend  – 18:39.0
93rd    Logan Mierzwicki – 18:39.9
120th  Jason Foutz – 19:05.1